A month ago the country was submerged in a celebration that expands throughout the world: International Women's Day.
As expected, there was praise and supporting words for all women that exalted their beauty, intelligence and constant effort. Many women in the country joined the Paro Internacional de las Mujeres #NosotrasParamos against violence, sexism and femicides. This movement gathered women from about 50 different countries around the world, and Costa Rica was one of them; here, the gathering took place at the Parque Central in San José.
Back to reality
The romanticism didn't last very long. On March 9 – in Naranjo – a woman was brutally murdered by her partner, who was armed with a machete and took her life in front of one of her children. The murderer found out that she was going to escape with their children because, according to the family members, she couldn't stand the violence anymore. He then decided to attack her without any compassion, as he had done before, until he took her life. We're speaking about the typical case in which mass media present it as a "crime of passion" to give it a romantic twist to the cruel stories behind gender violence.
It took us only 24 hours to remember the importance of raising awareness and the fight towards a problem that naturally transcends our borders. A report from UN Women reflects that out of the 25 countries that have the highest rates of femicides, 14 are Latin American countries… Among the cases that generated the most pain and indignation in 2016 were the murder of Lucía Pérez, who was drugged, raped and impaled in Argentina, or the seven year-old girl who was kidnapped, raped, tortured and murderedby a 38 year-old man in Colombia.
Each day at least an average of 12 Latin American and Caribbean women die, just because they're women.
Even though we are speaking much more consistently about gender violence on a Latin American level, there's no true plan for shared action, above and beyond the actions that each country takes. It's true that women find support from various governmental institutions – such as to the National Women's Institute (INAMU) in Costa Rica – and the work of the above-mentioned UN Women, the UN Development Fund for Women (UNIFEM) and the Inter-American Commission on Human Rights, but channels of dialogue and communication that go beyond borders are still lacking.
States are not working together to educate and to nurture the true prevention and eradication of violence against women… Today, what we have are a series of baffling data and treaties that in many cases are never respected.
In that way, the discussion of femicides and gender violence heats up when specific events sporadically draw the attention of the public, when the truth is that these are the realities that many women live with on a daily basis. Due to that generalized apathy, the movement #NiUnaMenos (#NotOneLess) began organizing movements in Argentina that germinated a sense of union, solidarity and social unity among Latin American women.
Together…
Thanks to social media, gender violence has been more visible through the use of the hashtags #NosotrasParamos (#WeStop) and #VivasNosQueremos (#WeWantOurselvesAlive). Women unite in a common cause, understanding the fear of going out on the streets at night, visiting or vacationing in unknown places, or dealing with street harassment, shouts, whistles, stares and repulsive words in plain daylight.
Recommended: Woman records video of man reaching down her shirt on bus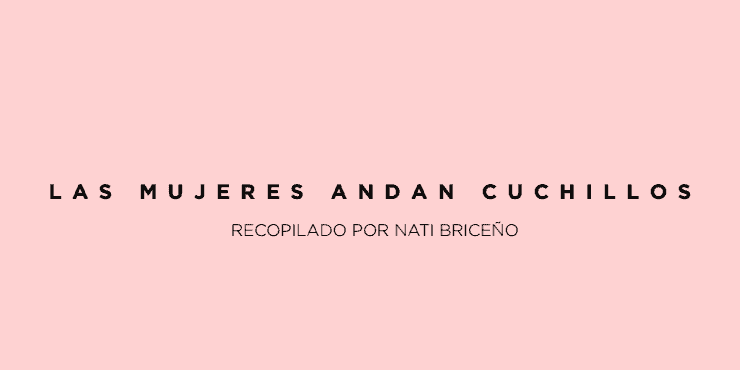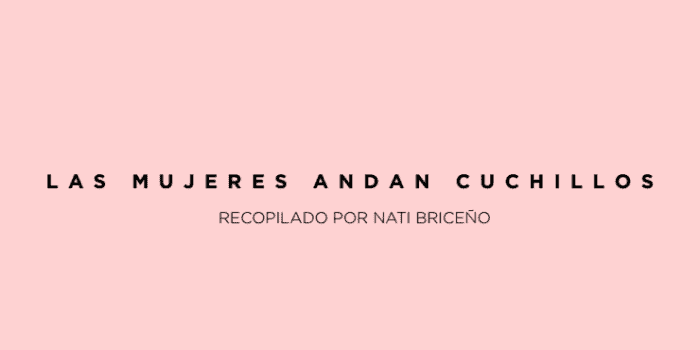 Click here to read Nati Briceño's compilation of women's experiences walking around San José.
It's true that our country has low rates of femicides in comparison with other Latin American countries…but the numbers from the last few years are worrying. According to the Gender Equality Observatory in Latin America and the Caribbean from the CEPAL, there were 14 femicides in Costa Rica in 2014, while an investigation from Amelia Rueda tallied an average of 32 between 2004 and 2014. Data from the Gender Violence Observatory Against Women and Access to Justice register 23 cases in 2016.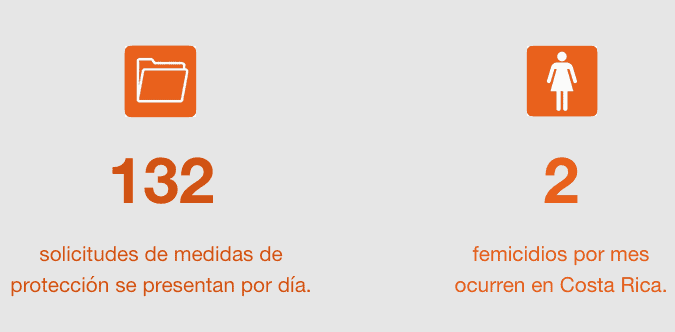 Raising awareness about this problem should be a central topic in government planning. We must boost education regarding this topic from an early age within homes and families. If boys or girls see violence in their homes and grow up normalizing it, it's very probable that in the future the pattern will be repeated.
The future in women's hands
Women now have a new leadership role in decision-making. This pattern must not lose its impulse. On the contrary, women must fight to obtain professional positions and be competitive not only in private companies, but also in the public-sector environment and political participation.
The Costa Rican government must guarantee that public posts are held by both men and women and that both have the same possibilities to obtain such positions in public governance, whether at a local, communal or legislative level.
There's still a long path to eradicate gender violence, to obtain equality, to stop these cruel stories from repeating themselves, to stop women from being silenced and living under constant threats. That's why it must be a commitment from all women to unite; to create a collective thought to transform society; and to have an active participation in this.
The feminist fights must not be seen as a motive of dispute between genders. Feminism also fights so that men aren't seen as weak for dressing in pastel colors or for caring about their physical appearance, for them to not be the only economic sustenance in a family, and for decisions to be made together.
Each person can contribute to creating an environment that not only benefits women, but also provides true gender equality. There's no such thing as the weak sex. The moment to act is now.
This piece, translated from Spanish to English by Elizabeth Lang, is published through The Tico Times' partnership with Contexto, a new Costa Rican digital media community. You can find selected Tico Times content in Spanish at contexto.cr, and The Tico Times will share translated selections from Contexto's talented community of writers, photographers and artists.
Our sincere thanks go to the author of this piece, international relations student Lucía Vargas.