A six-hour bus ride in Costa Rica quickly turned into a nightmare for a young woman Monday.
The woman, identified only by her Facebook name of Fabiola CH, was traveling from Guanacaste to San José when she recorded the man in the seat behind her reaching down her shirt for more than a minute.
After she apparently pretended to be asleep in order to catch him in the act, she was able to use her cell phone to document the disturbing confrontation that she then posted to social media. In a Facebook post she explained how the man touched her multiple times before she even decided to record what was happening.
https://www.facebook.com/CallesLiberiaPaginaOficial/videos/1874439069464593/
"Normally I'm not used to making these types of posts but I feel really upset, because this morning I was coming from Guanacaste to San José on an Empresa Alfaro bus and the passenger behind me tried to touch me on multiple occasions," the woman identified as Fabiola says in the post. "I decided to record a video and show it to those in charge of the bus, but the only thing they told me I could do was change my seat."
Multiple attempts by The Tico Times to speak with representatives from Empresa Alfaro bus company went unanswered Tuesday morning. The bus company takes riders between multiple points in the Guanacaste province and Costa Rica's capital, San José.
"I couldn't sleep calmly on a six-hour bus ride," the post continued. "It seems incredible to me that you have to become accustomed to this type of harassment and that it's now something so common that no one does anything about it. I ask that if any one comes to recognize the person that they help me so that I can present a complaint."
In the video above, courtesy of the Calles Liberia Facebook page, she managed to film the man's face, which is partially blocked by sunglasses and a white hoodie.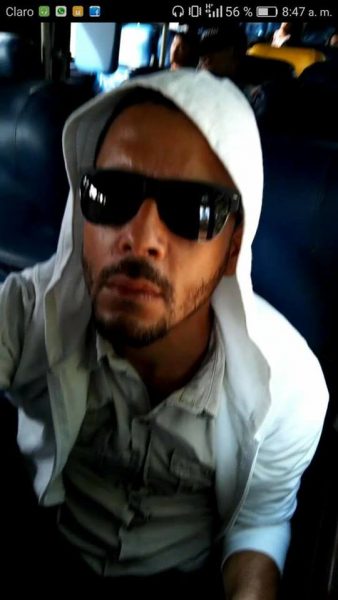 Last August, the Costa Rican government launched an ad campaign to address this specific form of sexual harassment that happens in public environments like buses. According to a 2016 University of Costa Rica report cited by the campaign team at the time, six out of every 10 women in the country say they have been the victims of sexual harassment in public.
What's most interesting about the campaign and how it relates to Monday's disturbing case is that it promised bus drivers would be trained to act accordingly when a female victim complains about harassment.
Common cases of sexual harassment here involve catcalling, vulgar gesturing, and even groping or indecent exposure. These types of crimes happen so often on public buses that campaign coordinators and government officials have urged bus operators to provide better aid for victims.
In a notable win for sexual harassment advocates earlier this year, a 62-year-old man was given three years and eight months of jail time for a January incident on a San José bus in which he touched a woman's rear end twice with his genitals.
Four days after the sentencing, another man was arrested for taking out his genitals and rubbing them against a woman on a public bus.