NOSARA, Guanacaste — I got a crash course in Nosara real estate driving around town with my girlfriend trying to find an apartment to rent for one month in January.
It was our second day in town and we needed to get out of our hostel, which cost $80 a night and didn't have towels. We had seen on AirBnB and VRBO that there seemed to be two price ranges here: expensive and very expensive. But these websites were inaccessible to us anyway because the Wi-Fi wasn't working today.
________________
Costa Rica's Greatest Places
In this series, Tico Times Travel takes an in-depth look at some of Costa Rica's greatest destinations, with multiple articles exploring their appeal. In February and March, we'll be looking at all the attractions of Nosara — yoga, surfing, hotels, restaurants, real estate and more.
PART I: Valle del Sol
PART II: Quepos/Manuel Antonio
PART III: The Flamingo Coast
PART IV: Nosara
________________

We set out from south Guiones, driving north and pulling over whenever we came to a bunch of signs to write down the names of real estate companies, figuring they might manage rentals. They had names like Century 21, RE/MAX, Wanderlust, Surfing Nosara and Imagine Properties.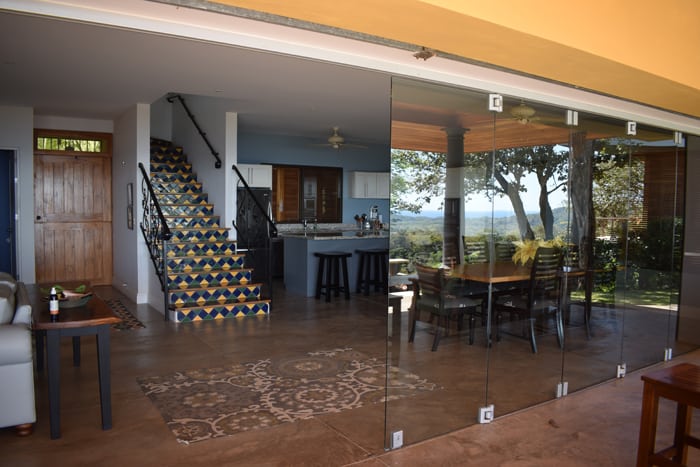 Little did I suspect that I would soon come to know the owners of all these agencies, and to interview them all in their air-conditioned offices about the real estate market in Nosara, once I had finished my Joseph-like quest to find lodging for the night in a town where all the inns were either full or too expensive.
I learned one thing that should have been obvious from the start: The most expensive properties, whether for sale or rent, were the most advertised, while the deals and the steals — what we were looking for — were not advertised in any way that was easy to find.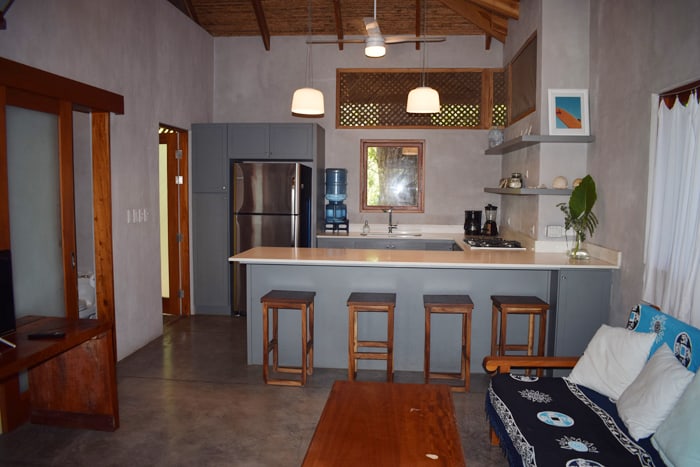 After a fair amount of driving around and talking to people with rooms, we stumbled onto an incredible price on a cabina at Rancho Tico in Nosara centro — $20 a night for a big room with A/C, TV, Wi-Fi and a kitchen (and towels). We booked it for the next day. Later I found out we were undercharged; it was supposed to be $20 per person, not for both.
Despite this happy find, we continued our search for a monthlong rental, and our luck held. Club Paradise, a six-unit hotel near the airstrip that is virtually unknown, offered us a great room with A/C, TV, Wi-Fi and a kitchen (and towels) for $400 a month.
And then our luck got even better. Through a stroke of good fortune, we landed a sweet deal with Imagine Properties at one of Nosara's oldest and best-known vacation rentals, the Casa Harmony, just up the hill from Café de Paris on the main strip in Guiones.
Sitting at the top of its own private, gated road with no neighbors, the house has two bedrooms, two bathrooms, a large kitchen and living room, a big patio, a beautiful infinity pool and a stunning view of the panoramic Pacific.
There were even towels.
We were home.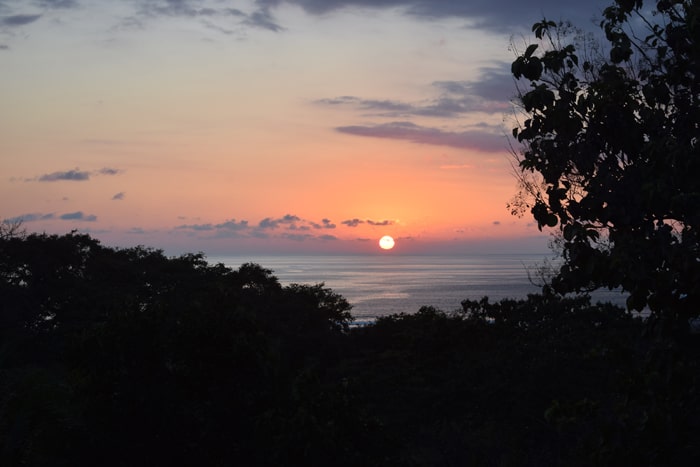 The pros and cons
Soon I started making the rounds of the major real estate offices in town, asking people why Nosara is a good place to live, and why it's not for everybody.

"The real estate market here is as hot as it's ever been," said Jeffrey Grosshandler, the owner of RE/MAX First Choice Realty in Guiones. "Land prices are skyrocketing, there's more people than ever coming here. … The town has really shifted from this quiet, sleepy, residential place to high tourism, high dollars, and it's changed a lot in the last four or five years. You have properties selling up in the hills with good views for a million dollars that people build $2 million houses on."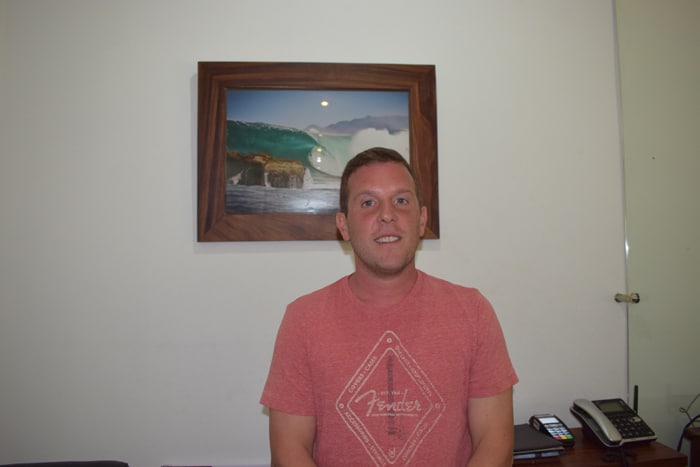 I asked Bram Shook of Century 21 why Nosara is a good place to live.
"I would say first of all the community," he said. "I've seen, over my 16 years, that a lot of beach communities, the expat community in specific, that a lot of those communities sit around and bitch about everything that's wrong in Costa Rica.

"And in Nosara you'll find there's over 20 associations for everything from save the monkeys to help the public schools to scholarships to the recycling center, and all these different groups are volunteers from the community. In Nosara, not that there's no bitching here, but when there's a problem or a challenge, the community tends to pull together and get things done."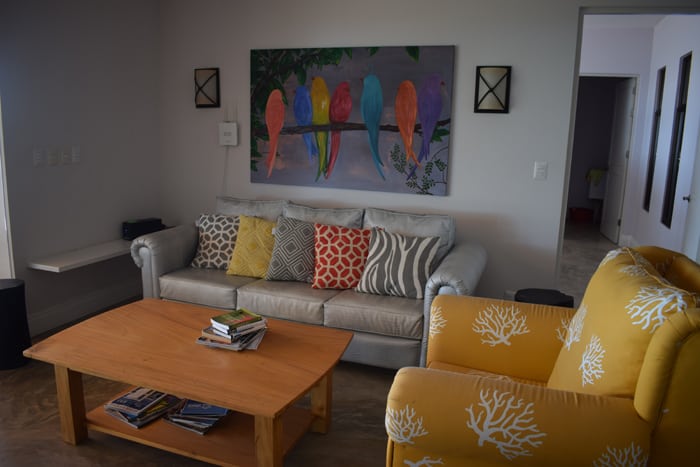 Rich Burnam of Surfing Nosara, a real estate agency that got its start in surf photography, said Nosara is a good place to live because of the community, the good schools, the yoga, the surf and the green zones that prevent large-scale development.
"It's just interesting to watch the town evolve, and it's kind of coming to life," he said. "But as long as we can keep these green areas in place, I think we're in for a really good run, comparatively speaking, and that's why we won't be a Tamarindo or a Jacó."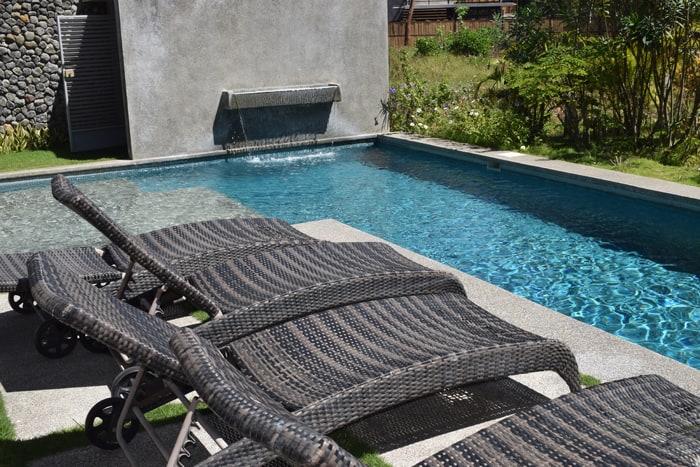 Bhajan ("just Bhajan") of Imagine Properties vacation rentals said, "It's still very rural, it's still very rustic, but there's also accessibility to world-class restaurants, yoga retreats, yoga experience, surf lessons, as well as a lot of different activities and tours to do, and the land is incredibly beautiful."
Then she added, "People really like or don't like the rawness of it," and she mentioned some tenants who moved out after one night because of the bugs. "It's for the people that appreciate nature and are willing to be a little bit adventurous, and taken a little bit out of their comfort zone. Those are the people who like Nosara, and those are the people who come back."
Brandon Richardson of Wanderlust Realty said, "It's not an easy place to make a lot of money, and so people are making a choice that they want to be here for the lifestyle and they want to engage in and protect that lifestyle."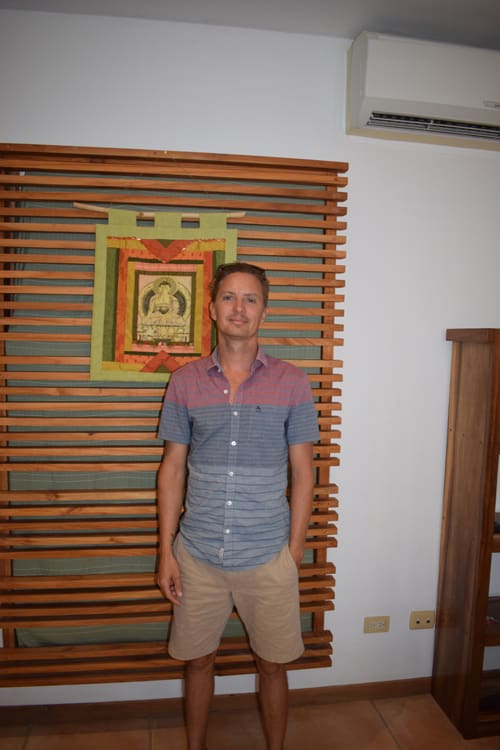 Brandon pointed out that the four biggest hotel developers in town — Harmony, Bodhi Tree, Lagarta Lodge and the under-renovation Gilded Iguana — are all self-financed and unanswerable to some board of directors clamoring for profits.
"All have a personal connection to the community, all participating in a way that doesn't drastically change the culture but just adds to it," he said.
"I'm a salesman, so I have to check myself every once in a while to make sure I'm not drinking my own Kool-Aid. But the reality is I think there's a lot of reasons to be pretty positive about Nosara and the direction it's headed in terms of real estate."
'What works and what doesn't'
Pauline Steenkamer, 48, of Nosara Design tried her hand at real estate but found her true passion in interior and exterior design. She helped furnish and decorate the Harmony, Tierra Magnífica and the upstairs lounge at Lagarta Lodge — three of the most beautiful hotels in town.
"I'm very much into creating warm, simple ambience," she said, "and of course because I've lived here 24 years, I've learned the hard way what works and what doesn't."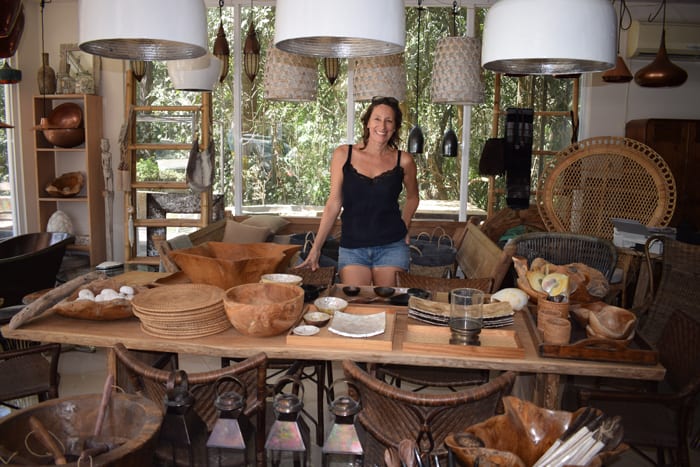 For example, she said, an architect can easily underestimate the size needed for an overhang to block a western patio from the sun, not to mention the wind and rain.
"We get extreme humidity in the rainy season and extreme dryness in the dry," she said. "It's pretty challenging here, so to be able to create a comfortable, practical living space, yet feel very warm, that's my gift, and I love doing it."

Her advice to prospective real estate buyers here: "Make sure you get the right architect and make sure that you have a little bit of a budget for landscaping and interior. … It's all about bringing in the right team."
She said not everybody has really good taste, and it shows, and it's a shame because this is such a beautiful place. "I'm very much into integrating the nature with design and beauty," she said. "We could all use more beauty."
It's a long story
The past is prologue, and Nosara has a complicated prologue. In the late 1960s, a U.S. developer named Alan Hutchison discovered this remote coastline and bought it from local farmers — basically all of Guiones and Pelada — to subdivide and sell to rich Americans.
"He had American engineers, had a hot-shot American marketing company," said Jeff Grosshandler, "like 'Mad Men'-style marketing company in New York City, and his sales office was in New York City, and they prepared these incredible marketing packages."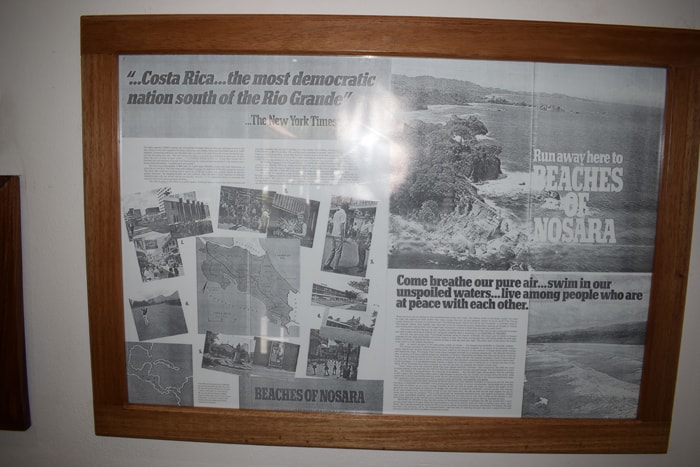 Jeff showed me a 1972 black-and-white ad, framed on his wall, advertising a quarter-acre lot in all-caps "BEACHES OF NOSARA" for $3,000. "And people would send in a $20 deposit, reserve a property," he said. "They would come down here, and they would say, 'You can have five more lots, just give a $20 deposit on each of those, $120 down, pay $60 a month and all these properties are yours.' And he sold them like crazy."
The problem, apparently, was that Hutchison bought more than he sold, and he bought with borrowed money, and he was soon swimming in debt and unpaid taxes. So he fled Costa Rica in 1975 and never came back.
One of the people he owed money to was a woman named Richmond Phipps, who would become a central figure in a 40-year-old land dispute in Nosara. Alan paid off a debt to Richmond by giving her the title to a large finca madre, a "mother property" called Custodia, a big rectangle that stretched from the north Guiones beach deep into the mountains above town.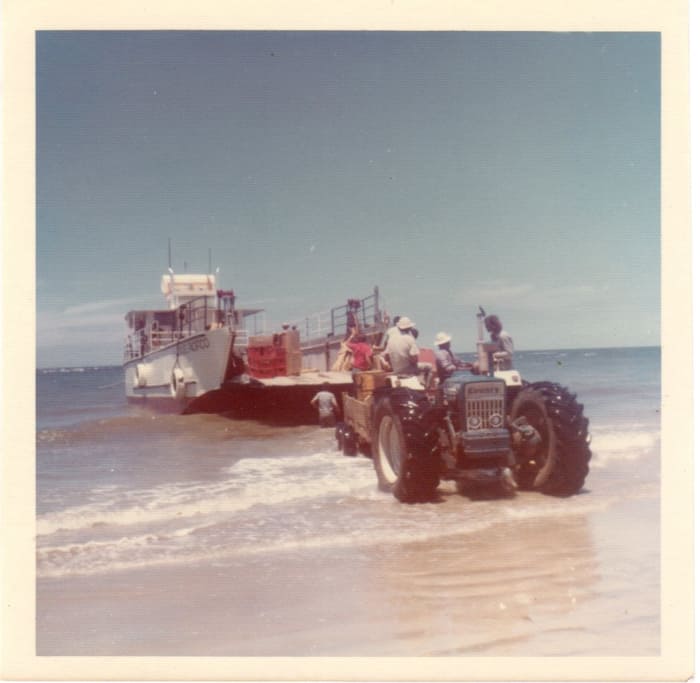 Another beneficiary of Alan's departure was Jim Rodegen, who basically took over his entire enterprise, then known as Inversiones Nicoya, and continued selling property.
Richmond had a daughter named Brooke Shields (not that Brooke Shields), who is now 60 and has inherited both her mother's assets and her unresolved property problems since her death two years ago.
"I was a kid," Brooke told me at her home in Las Huacas, up the hill from Playa Guiones, "so I was here on vacations when they were making the roads and putting in electric and all that sort of stuff. … I'd come here and disappear on a horse or whatever. It was very remote. You couldn't get in here in the rainy season. You could fly in to the grass strip, buzz the strip and get rid of the cows, and it was a big adventure."
In 1975, when Hutchison left town, the Nosara Civic Association was founded to assert the rights of a handful of new owners to promises of titles, electricity, roads and water. A lawsuit was filed to enforce contractual obligations, and it was finally settled seven years later in 1982.
Jeff again: "The people that took over for the development company, they needed to deliver because people were suing them. And they eventually started placing planos (mapped surveys) wherever they wanted to, handing them over to people as settlements, and then they decided to create these properties out of thin air and start selling them."
At some point in the 1980s, Brooke said, her mom started to discover irregularities in her property records — she held title to a large tract of land, as shown on the map, yet when you switched from the map to the text, a large number of lots on property supposed to be hers were "transposed," strangely co-owned by other people. In other words, they were double-titled.
It was a combination of incompetence, inattention, bad record-keeping, corruption and outright fraud that all these properties ended up with two titles, Brooke said.
"It was very hard to figure out what was what and who was who, and nothing was digitized, there was no GPS, it was all shuffling paper," Brooke said.
Brooke strongly emphasized to me that her focus is on resolving all of these cases in a spirit of cooperation, compromise and good will, and she's been working hard to do that since her mother died.
In January of this year, Brooke and the Nosara Civic Association announced that they had reached a settlement on eight properties to which both held title. Brooke agreed to donate six of them to the NCA to be green space, one was split 50/50, and one was retained by Brooke on the condition that 65 percent of it would be protected from development.
"Our mission is to permanently protect the parklands and expand them if we can," said Nice Alterman, president of the NCA.
Meanwhile, Brooke continues to work on resolving her disputes with other owners, one at a time. She said she settled some 20 lawsuits last year, and resolved nine of the cases of double-titled properties. When I asked if she thought she would resolve all of this before she died, she said, "Absolutely."
"It has to be done cordially, respectfully, under non-disclosure," she said, "and the idea is to see if we can come to some mutual agreement that works for both parties and move on."
Contact Karl Kahler at kkahler@ticotimes.net