In 1930, young José Barguil decided to leave his hometown of Maaloula, Syria, in search of a better life – and began a circuitous journey that would eventually lead to his own Costa Rican business and family legacy.
Barguil was only 20 when he left his hometown behind to follow one of his uncles to Colombia. He stayed there for about two years until he came down with tuberculosis. At that time, his closest option for quality treatment was Costa Rica's Sanatorio Durán in Cartago; he arrived there in 1932.
During his treatment, he fell in love with Cartago, a passion that would continue throughout his life. After he had been cured, Barguil went on to train as a shoemaker, then opened a store in Cartago where he sold materials for shoemaking. He eventually founded his own department store, Almacenes Barguil, which has endured for more than 80 years in multiple Costa Rican locations.
In 1940, also in Cartago, he met the woman he would later marry, Rosario Meza. They had seven children who have continued the family business of Almacenes Barguil in Cartago, San José, Alajuela and Heredia. At the branch of the store located in San José near the Mercado Borbón, Barguil's daughter Zayda is the manager alongside her grandson, Víctor Méndez Gólcher, meaning that the family business has now spanned four generations.
Méndez, 28, studied business management at the Latin American University for Science and Technology (ULACIT) and obtained a Master's degree from the ENAE Business School in Spain. He is now pursuing a master's degree on big data for innovative technologies with Spain's ESADE's online program OBS.
On a sunny morning at our offices in Barrio Amón, The Tico Times sat down and spoke with Méndez about his family's story and business. Excerpts follow.
Could you tell me a bit about your job at Almacén Barguil?
While I was studying to obtain my Master's degree I asked myself what I was going to do when I returned. Within those options was working at Barguil; we've got to maintain that. I told my grandmother that I was interested in helping at Barguil, so she told me to get ready.
It's very hard because there are about 8,000 different products in all shapes and sizes with very complicated names. [Laughs.] Everyone knows the names and prices by memory. The first year was very hard because I didn't know anything, so I started in the wholesale part with a project to expand our business throughout the country.
When I got to Barguil, the most impressive part was to see my grandmother at work. She knows everything there so well, and never forgets anything. She notices what has to be changed. She's super smart and knows everything [that happens in the store].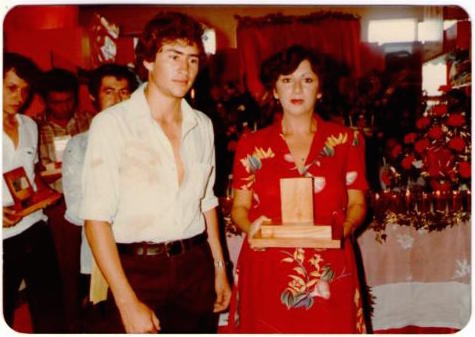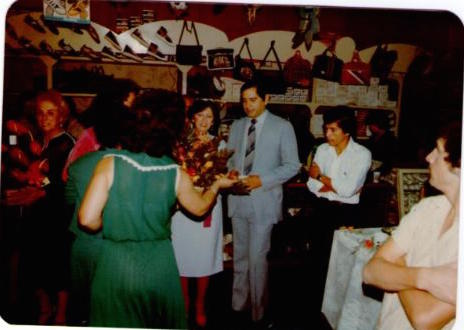 Tell me about your great-grandfather, José Barguil.
I was a child and do remember a bit about him, but he was very old. Due to the war in Syria, he had to flee. He and one of his brothers decided to go to Colombia because an uncle of theirs lived there. They went to Colombia without speaking a word of Spanish and with about $2. He began working and learning to speak Spanish.
In Colombia he got tuberculosis. He was told that the only place near Colombia to get treated was in Cartago, Costa Rica. He came to Cartago and marveled at its green mountains. In Maaloula, Syria, everything was pure rock and with no color. While he was at the Sanatorio Durán, he fell in love with Cartago. He was always very loyal to Cartago and it was his true love. He was part of the Board of Directors at the soccer team there; if he had to give money to the people, he would do so. He said that thanks to Cartago, he was still alive.
It was there where he met my great-grandmother, Rosario Meza, at the Parque Central in Cartago. It was a local party with an orchestra, where women danced and met men. They got to know each other and got married, and he founded the Almacén Barguil.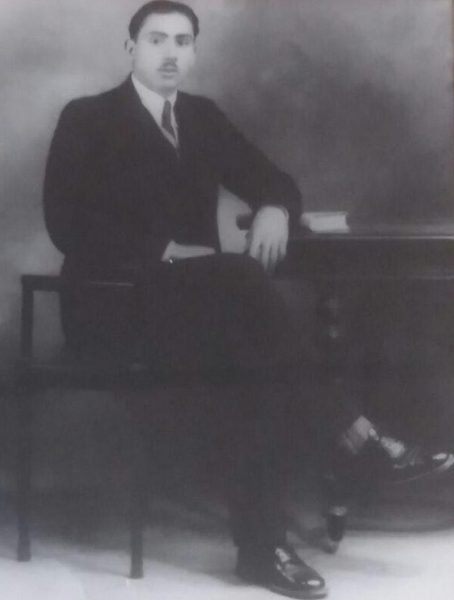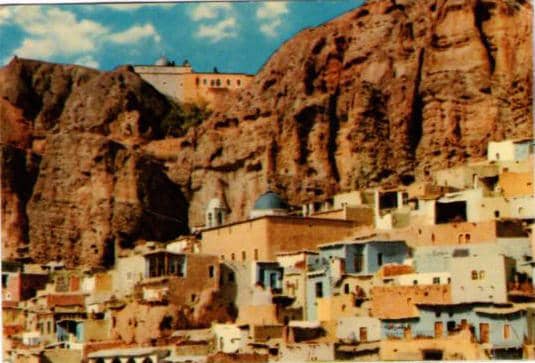 Before coming to Costa Rica, did your great-grandfather know anything about the country?
No. My great-grandfather was going to a place in which he didn't know what to expect and what not to expect. Everything that would happen there was a surprise for him.
How did the Almacén Barguil get started?
It all began as a shoe store. My great-grandfather knew how to build shoes, but did not have the materials to do so. He went to speak to a shoemaker to ask him for the materials and said he would pay him later. Before, it was like that…you'd pay the other person when you had the money.
So he started creating shoes. If you see the photos you'll see that it says zapatería (shoe store) or department festival. We still have some of the shoes he made; I found them when we were looking inside of some old warehouses.
The original Barguil store is from Cartago, but now they're all distributed throughout San José, Heredia and Alajuela. Each family member formed their own Barguil store, but they're all the same. It's really nice because they sell the same products, but the stores are different. Within the family everyone supports each other. We were taught that: if it's the family, we've got to support each other no matter what.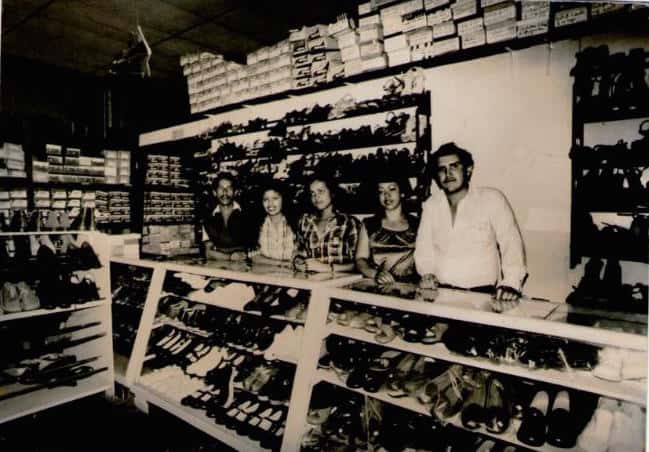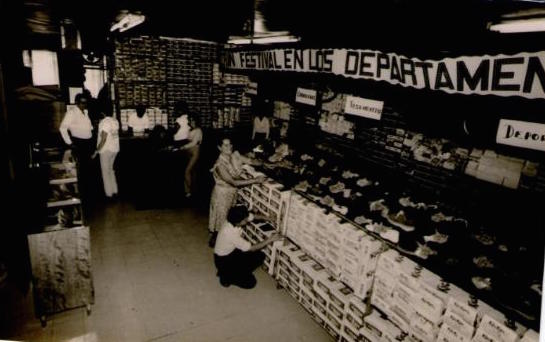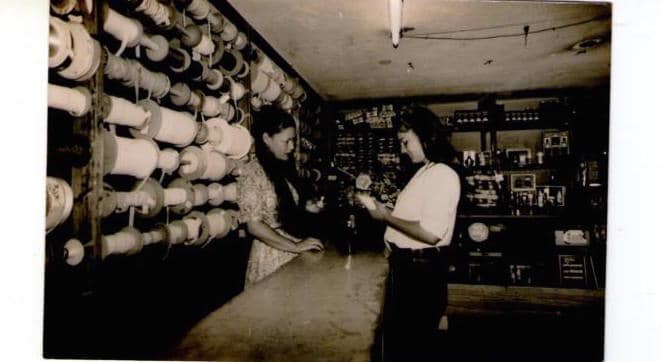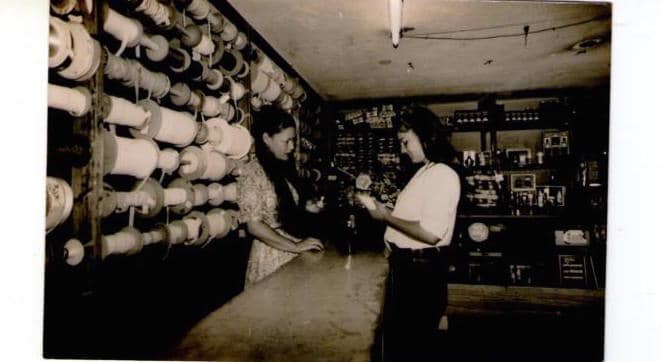 What products do you sell at Almacén Barguil?
We divide it by departments. There's the vinyl department that includes different vinyl types for couches and decorations, or for floors and walls; there are also carpets, cloths and many more products. There's also the foam and mattress department. We have rings, cements, hammers, shoe polishers and everything else related with shoes; a department with things related to sewing such as nylon, threads, needles, lace and sewing machines; and the sports department, in which you can find fishing equipment, soccer balls, Ping-Pong balls and many other things.
From what countries do you import all of your products?
From El Salvador, Colombia, China, Japan, Germany and Taiwan. About 90% of the products are imported.
How did your great-grandfather distribute the businesses throughout the country?
Since the beginning, Barguil was next to a market. In Alajuela, Heredia and Cartago, they are right around the corner from the market. In San José, it's next to the Mercado Borbón. My great-grandfather's idea was always that the people would meet at a common place, the market, and then look for more things to buy that they didn't find at the market, so they would go to Almacén Barguil.
Read more "World in Costa Rica" interviews here.
Would you like to share your or your family's coming-to-Costa Rica story? Contact us at kstanley@ticotimes.net or share a post or video with the hashtag #SoyMigranteCR.