Costa Rica's only lion, Kivú, whose treatment and living conditions caused vigorous public debate for years, passed away Friday at 10 p.m.
The Ministry of the Environment and Energy announced his death Saturday night, calling Kivú "one of Costa Rica's most beloved animals."
The lion died from complications related to kidney disease, MINAE stated in a Facebook post. The condition was detected late last year but worsened over recent weeks, and he stopped eating last week.
The Ministry also called his death "a call for reflection: The case of Kivú shows that Costa Rica is undergoing a process of transforming its wildlife policies. The policies of animal welfare are transforming rapidly [worldwide], and Costa Rica must not be left behind. We must assume a more responsible and respectful position toward the animals that live with us.
"Kivú is at rest, but we as a country have much left to do," the statement concluded.
An incurable condition
MINAE officials had announced that Kivú's chronic kidney disease was detected in initial tests following the lion's arrival at his new home in ZooAve, a private reserve in Alajuela, in December 2016. These results prompted officials to send the results for further evaluation to a laboratory in the United States.
From that point on, he was monitored around the clock. Participants in his treatment Carlos Sánchez, a wildlife veterinarian from the Fort Worth Zoo with a vast experience in geriatric cats, and experts from the Ministry and from the National Animal Health Service.
The decision to move the lion from his old home at Simón Bolívar Zoo in downtown San José, where the size of his cage and his proximity to the public drew criticism from animal welfare advocates and members of the public, was made to provide him with better living conditions, the Ministry indicated.
Representatives from FUNDAZOO, which runs the zoo, argued at the time that moving Kivú could worsen his health. In Saturday's announcement of Kivú's death, the Ministry emphasized that he was suffering from his chronic kidney disease before the move took place and that the lion's quality of life improved significantly in his final months due to the increased space and privacy he enjoyed at ZooAve.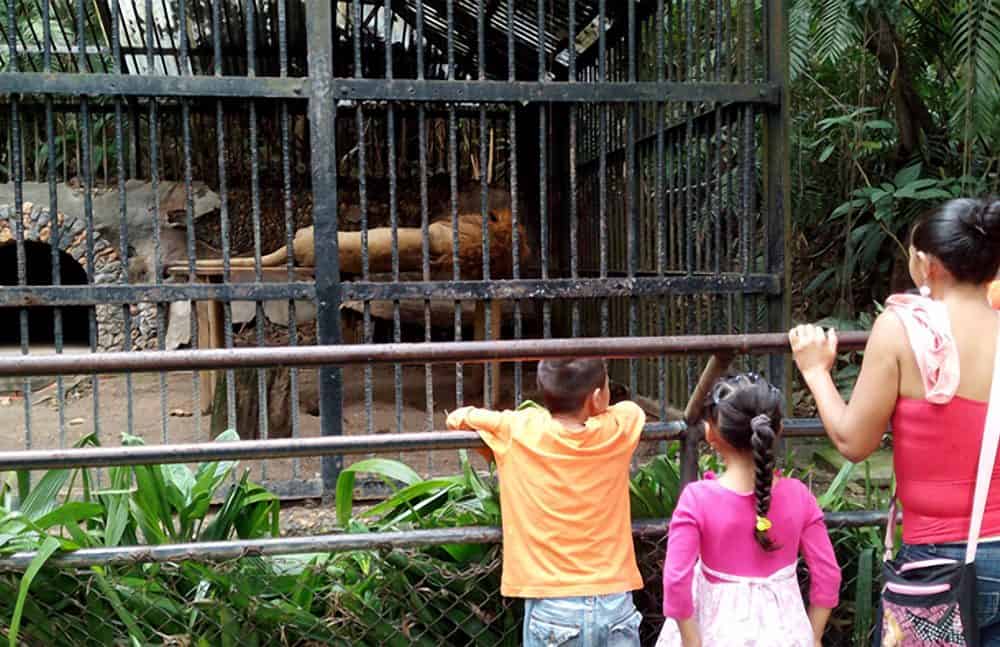 Lasting controversy
Kivú's relocation to ZooAve took place on Dec. 5 after years of debate and legal battles.
At the time, officials said that government evaluations in September concluded that the zoo cage where Kivú was being exhibited was unsuitable for the old feline.
Kivú arrived at the Simón Bolívar Zoo in 1999.
The ZooAve space where he spent his final month measured 300 square meters (some 3,300 square feet); he was surrounded by nature, with plants, ramps and a pond. The space also has a cave and other spaces where he could hide if he wanted to, and he was no longer on public display.
Still, the arguments over his treatment live on. Public comments by Facebook users about the Ministry's announcement reflected the controversy that surrounded Kivú's living conditions throughout his life.
"You're finally free, like the wind," wrote one Facebook user. "You can run without anyone hurting you. No more bars… run, run like never before."
Wrote another: "Our King, who filled us with so much curiosity, is gone."