Experts from the University of Costa Rica (UCR) are proposing edible seaweed as a food option in the face of water and land shortages and climate change.
Research from the UCR's School of Agricultural Engineering and Biosystems aims at proving that seaweed varieties from the country's oceans are an excellent food source for human consumption and commercial purposes.
Laboratory tests found that edible seaweeds are rich in fiber and protein. They also have minerals such as iron and calcium, high-value fatty acids such as Omega 3 and 6, and vitamins from the B12 complex.
The investigation concluded that Costa Rica has big potential to develop seaweed farming along its Pacific and Caribbean coasts.
The study, which began in 2011, looked at the feasibility of growing seaweed in marine gardens. These gardens consist of a large net anchored with sandbags along the seabed at 30 meters deep. Seaweed adheres to the ropes, allowing researchers to harvest it.
UCR investigators selected ten local varieties of edible seaweed and cultivated them in marine gardens at Costa de Pájaros and Cuajiniquil on the Pacific coast; and in Puerto Viejo, Cahuita and Manzanillo on the Caribbean coast.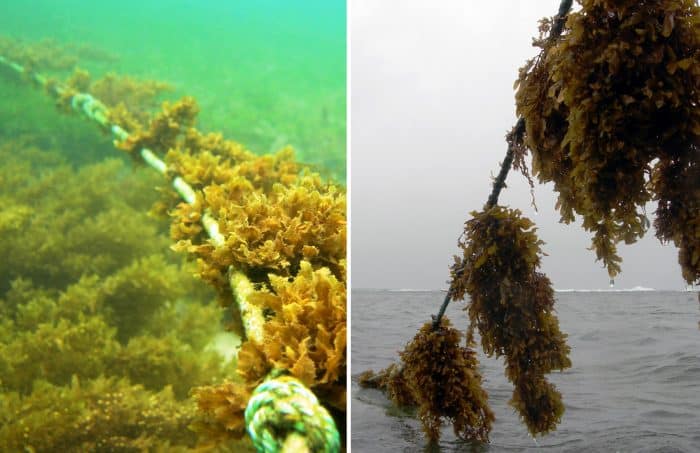 Marine gardens offer environmental benefits
Ricardo Radulovich, director of the UCR's School of Agricultural Engineering and Biosystems and lead investigator on the project, said seaweed farming could provide social and environmental benefits as well as economic ones.
He said seaweed helps clean ocean water by removing excess nutrients. It also produces oxygen and removes carbon dioxide through photosynthesis.
Marine gardens also promote biodiversity by providing shelter and food for various marine species such as barracudas, manta rays, dolphins and sharks.
Radulovich said two companies — one local and one foreign — have contacted the UCR to request information about marine farming.
Market for edible seaweed
A variety of cookbooks describe the types of edible seaweed and provide recipes for dishes ranging from snacks, salads, pastas and even desserts and beverages.
There are more than 10,000 species of seaweed categorized as red, brown or green. Red seaweed or red algae comprise the group with the highest diversity, with over 6,000 species.
People in Asia, mostly in Korea, China, Japan and Thailand, consume various types of seaweed as part of their daily diet.
Consumption in Europe and in the U.S. is also increasing, along with Mexico and Chile in Latin America.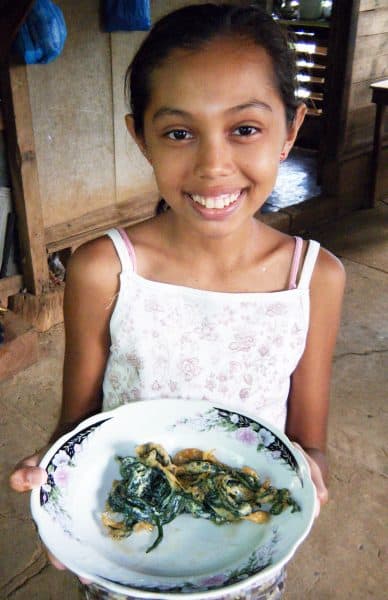 Commercial farming
Radulovich said the next step of the UCR project is to scale seaweed production and cultivate it for commercial purposes.
Researchers estimate that each hectare of Costa Rica's marine territory has the potential to produce 40 tons of seaweed per year.
According to the United Nations Food and Agriculture Organization (FAO), demand for food — to feed an additional 2.3 billion people — will increase by 70 percent by 2050.
The UCR project's main goal now is to promote seaweed farming among coastal communities, he said.
Researchers found a good market opportunity to replace the seaweed already consumed in Costa Rica, which is all imported, with a local product.
Radulovich said global production of seaweed five years ago was about 21 million tons, of which 80 percent was destined for human consumption and the rest for various industrial processes.
He estimated that current world production is around 30 million tons.