The ISA World Surfing Games are back in Costa Rican waters for the first time in seven years and the Tico "Dream Team" is preparing to defend its title from a year ago.
Featuring a lineup of the country's very best surfers, including the McGonagle siblings and Carlos "Cali" Muñoz, the Costa Rican side will be well-represented on the waves in front of its home crowd. The action begins on Saturday, Aug. 6 with the ceremonial parade of nations and other inauguration festivities before surfers hit the water on Sunday, Aug. 7 to kick off the weeklong competition.
If you're planning to attend the 2016 World Surfing Games in Jacó, here are some things to keep in mind:

Pack bug spray
Authorities say the outbreak of Zika in Jacó's canton of Garabito will be a non-issue by the time the games begin. Then again, they've been saying that for months and the municipality is still reporting week-to-week increases in cases of the mosquito-borne disease. According to the latest statistics, there are 116 active cases in the canton of Garabito, nearly half of all active cases that have been reported in Costa Rica.
Garabito Deputy Mayor Damaris Arriola Coles said at a recent news conference that those attending the event can be sure Zika, which has been linked to birth defects and a rare neurological disorder, will not threaten spectator health during the games.
"We can assure all of you that we'll have it stopped by then," Arriola said. "We're working every day to prevent it and make sure the event is a success."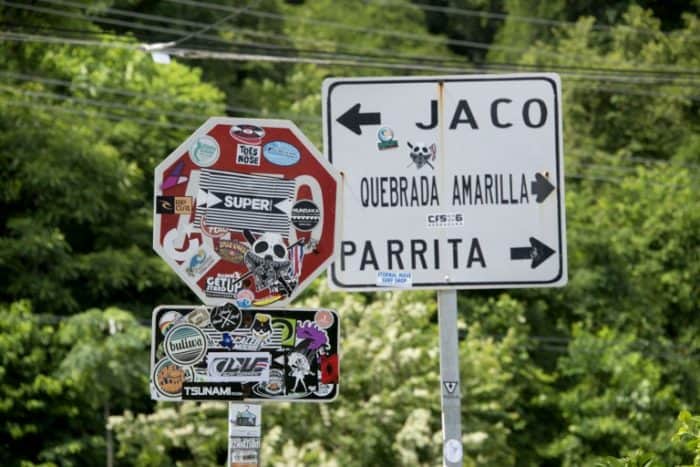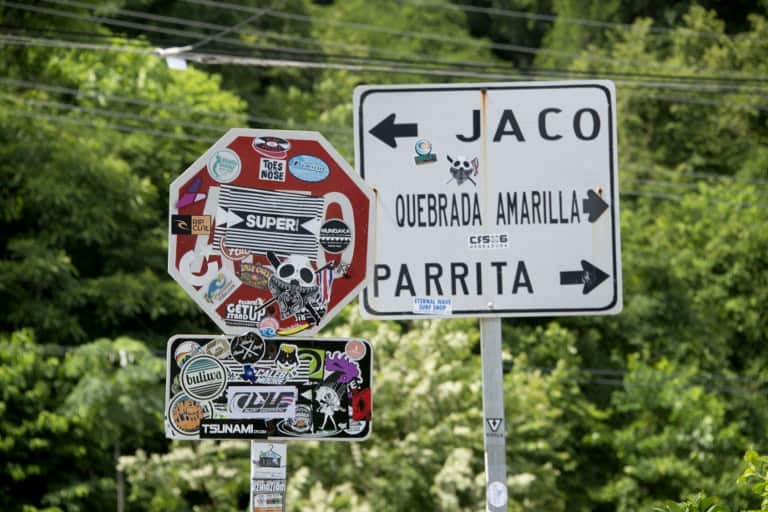 Come early…or else
Despite the Zika scare, officials are expecting around 100,000 people to be in town during the games. Last time Costa Rica hosted the World Surfing Games, in 2009, more than 70,000 people attended, causing major gridlock on the main highway between the capital and the Pacific coast and on the roads into Jacó.
Municipal authorities and event organizers say there should be no major traffic problems this time around, but it won't hurt getting to the beach early to make sure you can watch your favorite surfers in action.
There will be more than 1,000 parking spots available near the competition site. You can search "Mundial de Surf" on the Waze phone app to find exact locations of parking, campgrounds, competition areas and more.

The spectator's speck of beach
Rows of bleachers will be set up to hold 1,000 people on the sands near the competition area, which will be right in front of the Best Western Hotel on the north end of the beach. These seats will cost ₡5,000 per person and can be purchased at www.publitickets.com. Watching from your beach chair is free.
The inauguration ceremony starts at 10 a.m. on Saturday, Aug. 6 and competition begins at 7 a.m. each day and lasts until 5 p.m.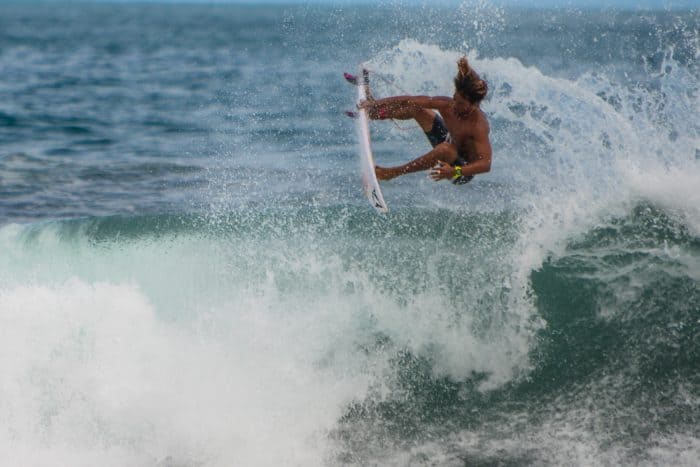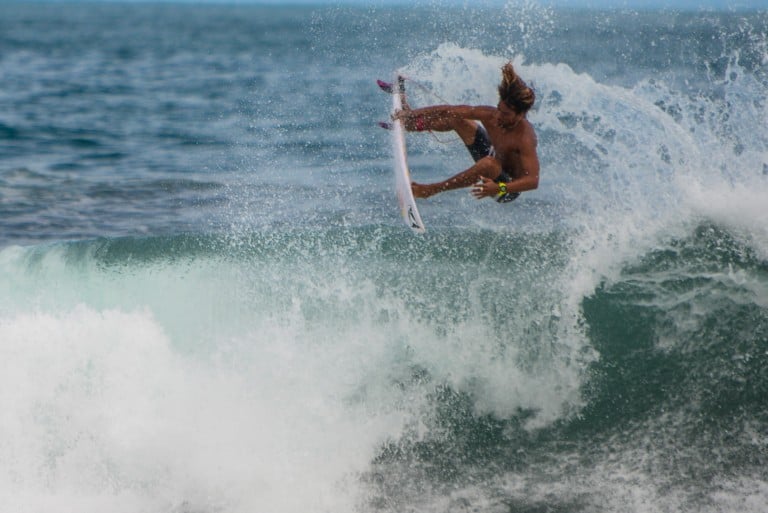 Bring out your inner rasta with some reggae
It's not truly a surf event until there's reggae music jamming over loudspeakers.
Puerto Rican reggae band Cultura Profética will perform at 8 p.m. on the second Saturday of the competition, Aug. 13, near the competition area by the Best Western. VIP tickets will cost ₡30,000, standing-room tickets cost ₡24,000 and bleacher seats cost ₡15,000. You can buy tickets online at www.publitickets.com.
Costa Rican reggae band Ojo de Buey will play on opening day, Aug. 6, at 6 p.m.
Surfers to keep an eye on
If you don't know much about competitive surfing, don't fret. We'll have an in-depth preview of the games and scoring explainer available in the next few days so that you're not completely lost when it comes to the tournament's background, the rules and the athletes.
In terms of surfers, the men's and women's champions from last year are both returning to this year's games. Noe Mar McGonagle of Costa Rica and Tia Blanco of the United States will be favorites to repeat their individual titles. Other Costa Rican riders to watch out for are current national champions Anthony Fillingim, who finished second in the men's category of the World Surfing Games in 2014, and Leilani McGonagle, who finished second among women last year.