CIUDAD COLÓN, San José — Home to the University for Peace, a unique graduate school founded by a U.N. treaty, Ciudad Colón has been called the most multicultural city in Costa Rica.
UPEACE, as the school is known, was founded in 1980 by President Rodrigo Carazo, backed by the donation of 303 hectares of primary and secondary forest by a local landowner named Cruz Rojas Bennett. Today it attracts students from some 45 countries every year.

"He [Carazo] had the idea and presented it to the U.N. General Assembly," said Sofía Cortés, communications officer for the university. "His idea was to have the first university mandated by the U.N. that would focus on having (academic) programs related to conflict resolution, education for peace, environment and development, and human rights."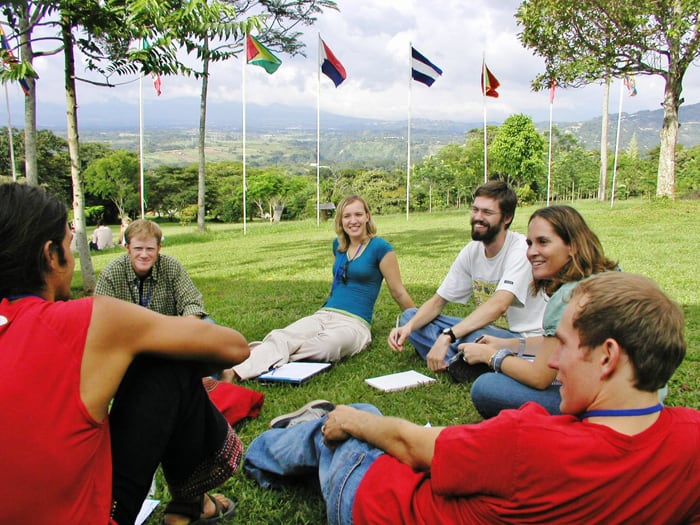 A total of 42 countries signed the treaty that created the university. Today the citizens of those countries get a 30 percent discount on the $19,500 annual tuition, while Costa Ricans get a 50 percent discount. Yet the university is little known among Costa Rican college students, who represent just 5 to 10 percent of enrollment.
UPEACE offers master's degrees that can be obtained in just one year, in addition to a doctoral program. All classes are in English except for the new master's program in Spanish. The university has 20 resident professors and about 25 visiting professors per year, and it has an enrollment of up to 200 students per year.
Cortés said the university has students from Cambodia, Myanmar, Brazil, Argentina and even a country she had never heard of before, East Timor.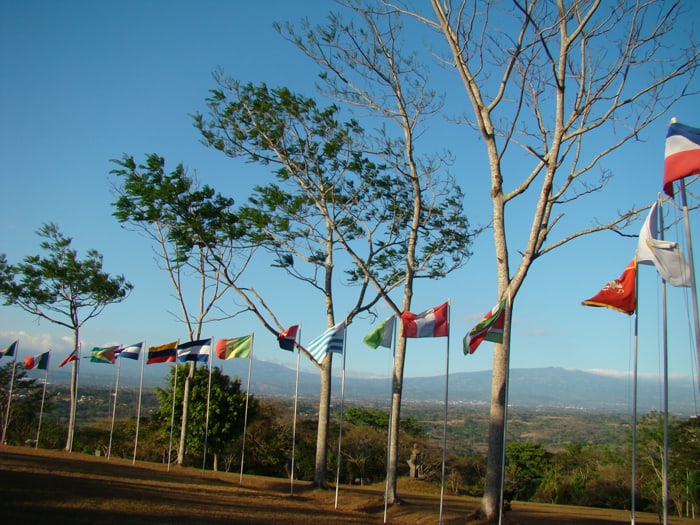 "We have three big areas: peace education and conflict resolution, then international law and human rights, and environment and development," said Cortés. The university has no dormitories, she said, but it helps students find housing in Ciudad Colón, where one student told me she pays $320 a month.
Sydney Woodford, 30, a new UPEACE grad from San Francisco who teaches high school classes in county jails back home, said, "I studied peace education, meaning how to educate the global community for a culture of peace (rather than the current culture of war) through social justice, cultural sensitivity, human rights, sustainability, interconnectedness and many other pathways towards a more peaceful world. I now have a master's in education and have been inspired to create change in so many new ways I hadn't thought of before.
Woodford said the final project for one of her classes was to create a children's book on human rights. Many of the books have been printed, sold and even published in multiple languages, she said.
"It's an amazing final product that inspired us to continue working on more books and other similar projects that can spread awareness in digestible ways to create global consciousness," she said.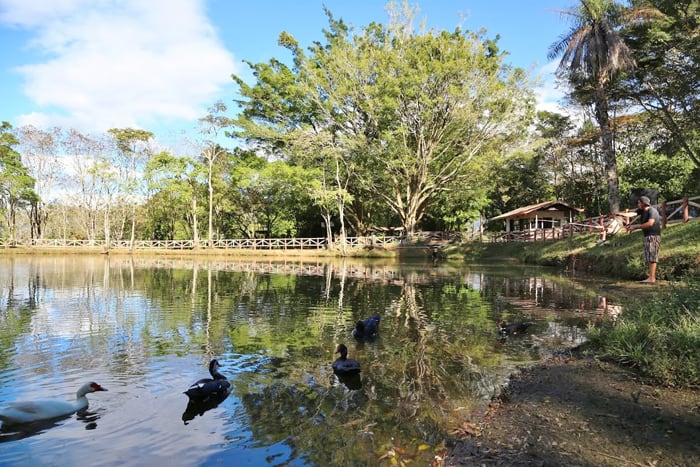 Asked what she liked most about her experience there, she said, "My classmates are from all over the world. My closest friends are Dutch, Finnish, French, Canadian, Indian … the list goes on. I lived in a beautiful cabin close to campus in the jungle and learned just as much from my classmates as I did from my professors.
She said she also appreciated the university's proximity to the capital. "The province of San José is where you can experience real Tico culture, unlike touristy beach towns, so I appreciate that."
In addition to postgraduate degrees, UPEACE offers a nice hiking and picnicking area called Peace Park, with trails, lakes and monkeys. It's open every day except Monday from 9 a.m. to 4 p.m., with an admission fee of $10 for foreigners and ₡1,000 for nationals.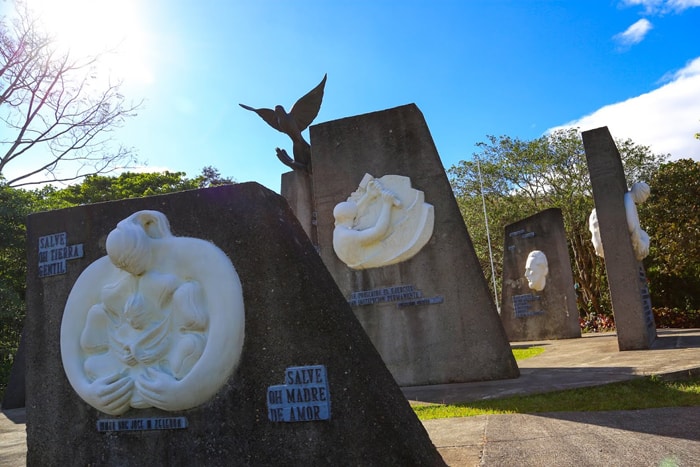 Among the students this year was the first lady of Costa Rica, Mercedes Peña. Cortés said the president, Luis Guillermo Solís, has been to the university three or four times since Peña started working there eight months ago. "They are very involved and they always mention UPEACE."
This article, one in a series on "Costa Rica's Least Known Greatest Places," is sponsored by Hotel Alta Las Palomas, a boutique luxury hotel between Santa Ana and Escazú, featuring the award-winning La Luz Restaurant. Contact Hotel Alta at info@thealtahotel.com or at 2282-4160.
Contact Karl Kahler at kkahler@ticotimes.net