Sure, the Cervecería Costa Rica in Alajuela is a great place to have a Fourth of July picnic, but after those Nathan's hot dogs are gone, where to go next?
Here are the top picks of The Tico Times for five great places to have a picnic in Costa Rica.
5. Tapantí-Macizo de la Muerte National Park
Less than two hours from most parts of the Central Valley, Tapantí is a little-trampled gem known mostly to Ticos. Ever since it was spliced together with the park called Macizo de la Muerte ("Massif of Death"), it's been the second-largest terrestrial national park in Costa Rica, at 58,495 hectares.
It's the birthplace of some 150 rivers, said to be responsible for 30 percent of all water drunk in Costa Rica.
Here you will find a pretty lookout toward a waterfall, two easy trails with picnic tables and a lovely river, and one extremely steep trail that will kick your butt.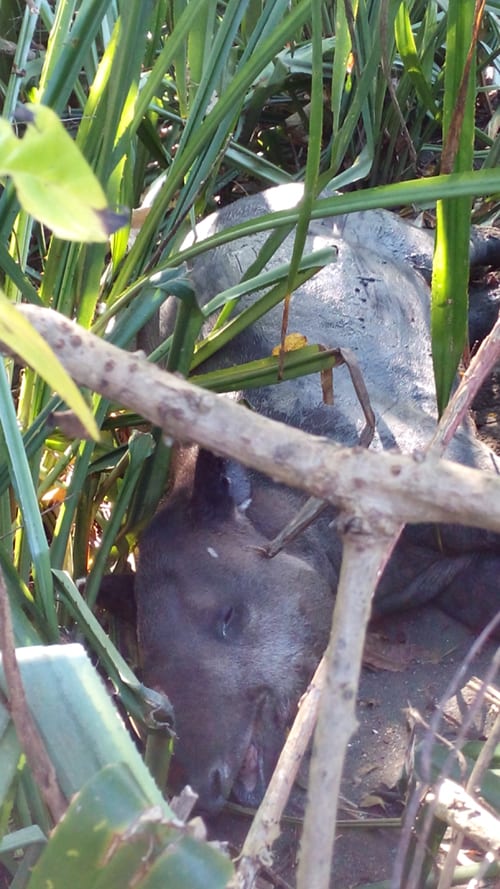 Not for the faint of feet, Corcovado is the wildest place in Costa Rica that actually welcomes visitors. You can arrive by air, land or sea, but once inside, the only way to get around is on foot.
Not counting Isla del Coco (which is roughly 350 miles offshore), Corcovado is the only national park in Costa Rica you can't enter without a guide. And you wouldn't want to enter without food, so make your picnic plans early and often.
Though it's a popular day trip by boat from Drake Bay, Corcovado is worth spending the night, whether in a tent or in the rustic cabinas at La Sirena Ranger Station.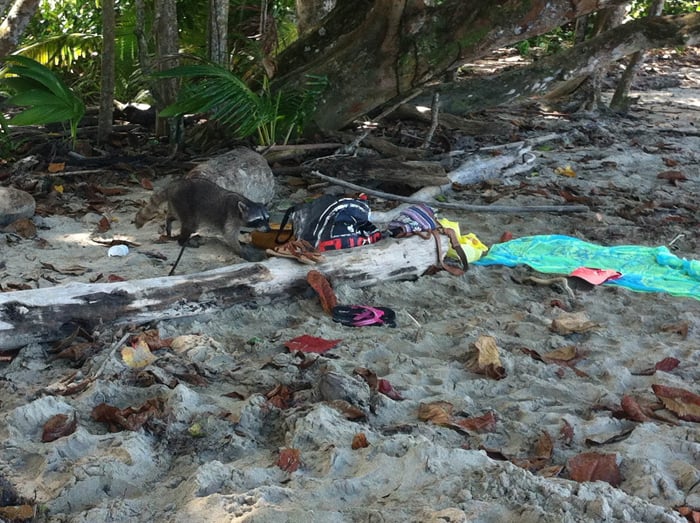 With apologies to Tortuguero and its all-inclusive lodges, Cahuita is arguably the best picnic spot on the Caribbean coast. A feast for the eyes that's easy on the feet, the trail here stretches 10km between the towns of Cahuita and Puerto Vargas.
It makes a great one-way trip, though you can also start at either end, break out lunch when ready, and head back the way you came. Monkeys, sloths, lizards, crabs and snakes abound, so be sure to bring a camera.
The snorkeling is also great, though it's officially prohibido without a guide. But there's nobody to stop you from having the ultimate beach day.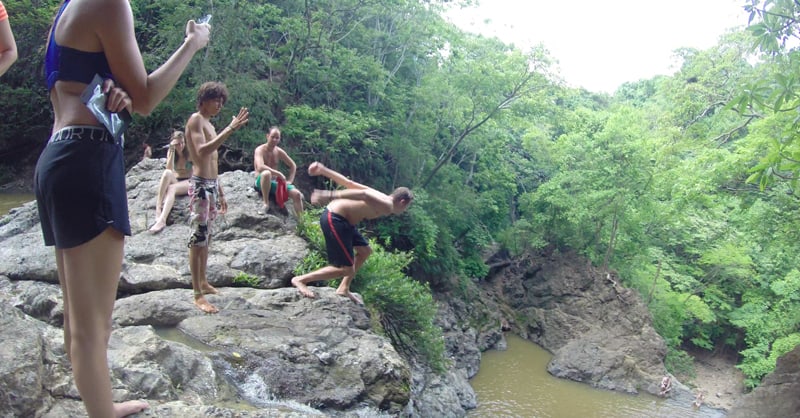 One of Costa Rica's greatest freebies is the three-tier waterfall just a short walk from Montezuma, the ultra-hip hangout on the tip of the Nicoya Peninsula.
With a 12m upper fall and a 30m lower fall, this is a popular cliff-jumping spot (recently popularized by a video of the intrepid New England Patriots quarterback, Tom Brady, taking the plunge).
There's a zipline tour that leads to the top of the falls, and you can also climb the cliffs to find a jumping-off spot. But even the confirmed acrophobe will enjoy a dip in the pool at the bottom, followed by a people-watching picnic on the rocks.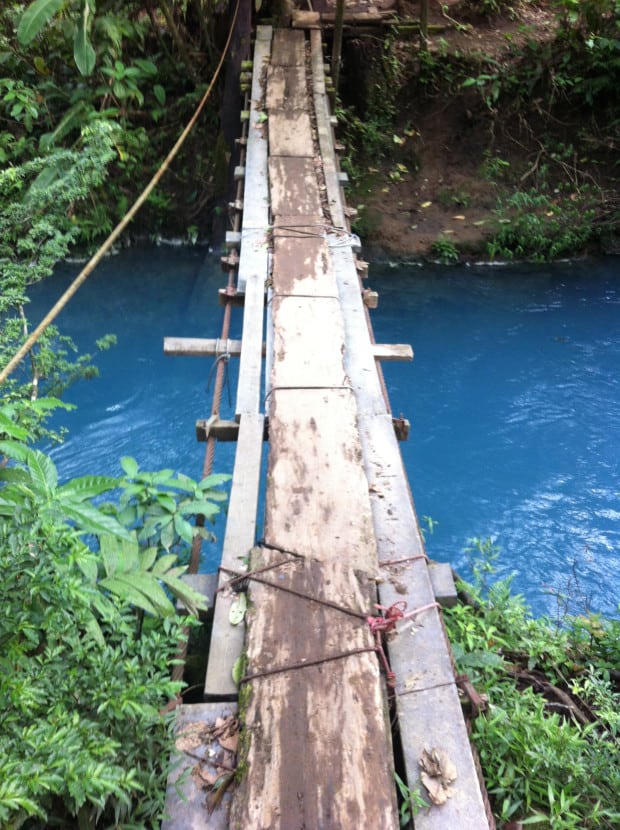 Named for a volcano, this place is more famous for a sky-blue river. Río Celeste is a freak of nature, the color of a bright-blue crayon because of alumino-silicate particles suspended in the water.
The Río Celeste Waterfall, thundering into an aquamarine pool, may be the most beautiful catarata you'll ever lay eyes on.
Add to that the easy, in-and-out trail, the volcano lookout and the "Blue Lagoon," and Tenorio adds up to a picnicker's paradise.
So next time you're hankering for an old-time picnic, muster the troops, catch up to these sights and relish the view!
Contact Karl Kahler at kkahler@ticotimes.net