U.S. Ambassador to Costa Rica S. Fitzgerald Haney marked the 240th anniversary of U.S. independence alongside the 100th anniversary of the U.S. National Park Service at this year's annual Fourth of July celebration, held at the ambassador's residence in Escazú.
The national parks systems of Costa Rica and the United States were the focus of speeches Thursday, as dignitaries from both countries, along with several hundred guests, celebrated U.S. Independence Day — a few days early. Haney said conservation was one of many areas of mutual interest between both countries famous for their national parks.
"I see a similarity between the national park system and cooperation between both nations," he said.
"With constant work and dedication, these spaces have been conserved and improved during the last 100 years. It is this commitment that will continue protecting and improving them for the next 100 years," Haney said.
Haney also highlighted President Barack Obama's designation of the Stonewall Inn in New York City as the country's latest national monument and the first to honor the struggle for LGBT rights. Rainbow colors lit up the U.S. Embassy in San José in Pavas on Tuesday to mark LGBT pride month and honor the 49 people killed in an act of terrorism at a gay night club in Orlando earlier this month.
National parks may be the United States' "best idea" but Costa Rica has certainly made it its own. More than 25 percent of Costa Rican territory is protected. Costa Rica's national parks and protected areas are the backbone of the country's eco-tourism industry, which attracts more than a million visitors from the U.S. annually.
Haney said that the U.S. would be unimaginable without many of its most iconic protected areas, like Yosemite or the Grand Canyon.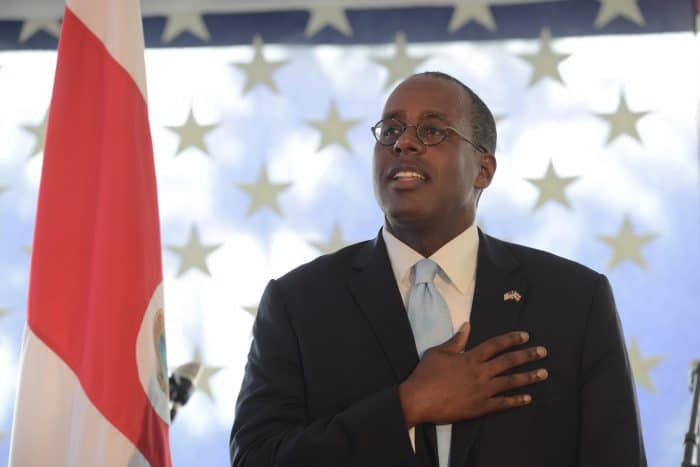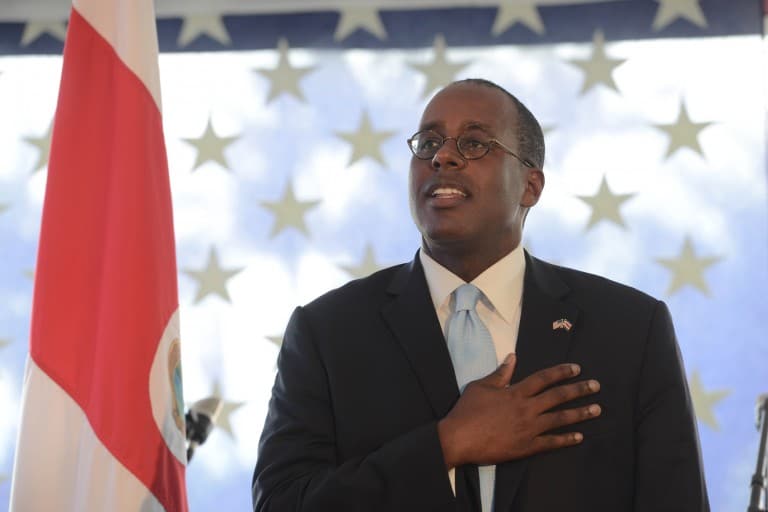 Beyond national parks, Haney said that Costa Rica was one of the U.S.'s closest allies in the region.
"We have a long and fruitful relationship with Costa Rica thanks in large part to our shared values," the ambassador said, "Costa Rica is one of Latin America's strongest and loudest voices when it comes to human rights, rule of law, press freedom and many other areas."
Eduardo Trejos, temporary foreign minister for Costa Rica, agreed.
"The U.S. Declaration of Independence in 1776 and Costa Rica's Pacto de Concordia in 1821 expressed in different words but the same spirit the belief in the natural rights of human beings, above all liberty," Trejos said.
Trejos thanked the U.S. for supporting Costa Rica's conservation efforts, including the recent $19 million donation of two Coast Guard cutters.
"National parks are a magnificent symbol of the commitment to the planet and futures generations," he said.
The U.S. and Costa Rica established diplomatic relations in 1851.