Keylor Navas' dramatic season for Real Madrid got its movie-like ending Saturday when the Costa Rican keeper's club won the Champions League final in a penalty kick shootout against rival Atlético Madrid.
After tying 1-1 in the first 120 minutes, Real Madrid converted on all five penalty kicks to defeat Atlético in the back-and-forth match. Navas couldn't stop the first three of Atlético's penalty tries, but got lucky on the fourth when Atlético veteran Juanfran pushed his shot wide and hit the bar.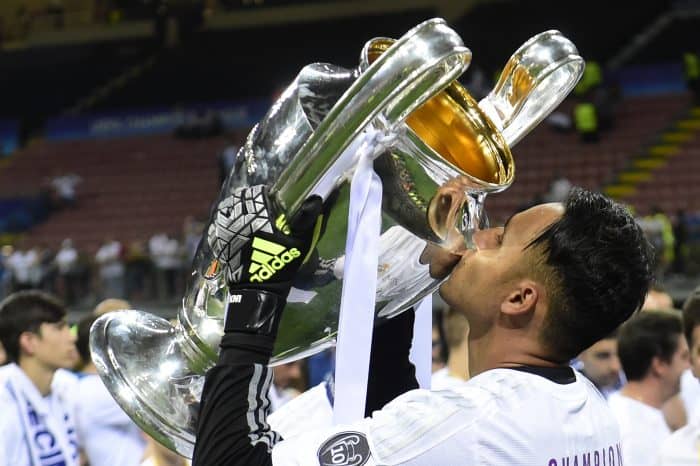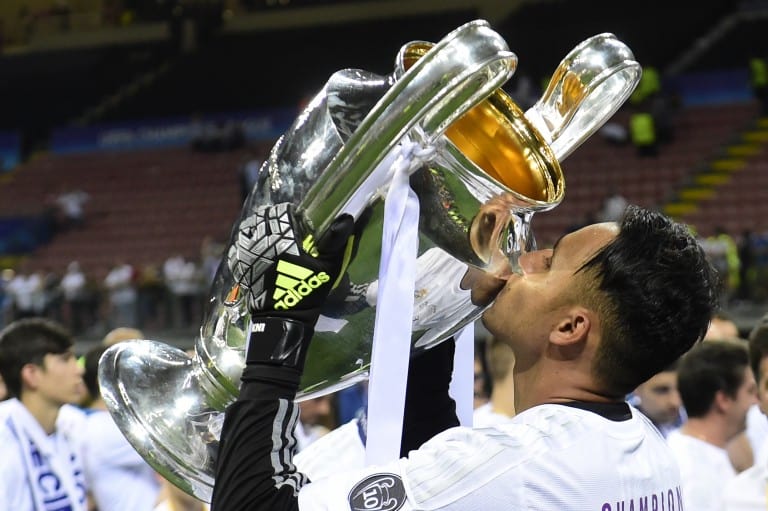 The game's first goal came early on, in the 15th minute, when Real Madrid captain Sergio Ramos scored off a free kick from Toni Kroos right in front of the net.
Navas went basically untested in the first half until the 35th minute when he made a quick-reflex save off a shot from Atlético Madrid's Antione Griezmann, although the Frenchman was called offsides anyway.
In the 47th minute, Griezmann was given a penalty shot after Pepe fouled Fernando Torres in the box. The man whose penalty kick Navas blocked in an earlier meeting between the teams this season once again failed to convert as he missed high and clanked the shot off the crossbar.
Real Madrid keeper power rankings
1 Navas
2 Crossbar
3 Fax Machine
4 De Gea

— Howler Magazine (@whatahowler) May 28, 2016
Navas' counterpart in goal Jan Oblak played spectacularly during regulation, negating multiple scoring opportunities for Real Madrid. However, the keeper's lack of athleticism was exposed in the shootouts as he looked like a statue as Madrid's stars put in shot after shot on the right corner.
Atlético got on the board in the 79th minute when Yannick Carrasco muscled past Los Merengues' defenders and converted on a cross that Navas had no chance to stop.
After the regular 90 minutes and two extra periods of 15 minutes each, the game was still knotted at one when it went into penalty kicks. Real's star forward Cristiano Ronaldo clinched the game winner when he put in the fifth consecutive goal following Juanfran's miss.
Navas is the first Central American to ever play in, and win, the men's Champions League final. The legacy-defining title for Navas concludes a wild season, where Real Madrid looked on the verge of collapse at points, and preludes a very interesting offseason for the 29-year-old goalie.
In August, the club attempted to trade Navas away to Manchester United in exchange for Spanish national goalie David De Gea, but the papers were sent in just minutes past the trade deadline, keeping Navas in a Real Madrid uniform.
All the Costa Rican keeper did was respond with a phenomenal season where he set multiple club records, especially shining during Champions League play where he registered 10 shutouts in 12 games on his way to lifting the world's most prized club trophy.