Following the success of popular shopping and nightlife destinations Avenida Escazú to the west and Barrio Escalante's "La Luz" to the east, downtown San José's Barrio Chino is looking to become the metro region's next hot neighborhood.
City council leaders passed a proposal at the end of April that would turn Paseo de Los Estudiantes, the downtown walkway also known as Barrio Chino that runs south of Avenida 2 on Calle 9, into a sought-after gastronomic and art destination.
Downtown San José's narrow streets and crowded commercial areas can make it a difficult place for a stroll but municipal leaders like Citizen Action Party Councilwoman Eugenia Bermúdez see potential in Paseo de Los Estudiantes. Bermúdez, who is in charge of the project, said that downtown is in desperate need of more open spaces that can offer people great restaurants, museums and other activities.
"We have to attract people with a space that's beautiful and attractive, giving them a reason to want to be there," the councilwoman said. "The downtown area doesn't really have anything like that to offer people right now."
Bermúdez stressed that giving the downtown walkway more green spaces, like her plans for tropical gardens that would line each side of the pedestrian lane, could make the area more aesthetically pleasing.
One challenge for the area is getting there, Bermúdez said. A lack of parking and other concerns must be addressed going forward.
The project comes on the heels of the enormous success of Barrio Escalante's strip of restaurants and bars known as "La Luz" on Calle 33, which has hosted several recent outdoor festivals that attracted thousands of patrons. However, Bermúdez said the project is not intended to be a copycat of that successful strip of restaurants and bars.
"Copies of the real thing always end up worse," Bermúdez said. "This is a completely different strip that has its own character. The neighborhood has a unique history and we want to honor that."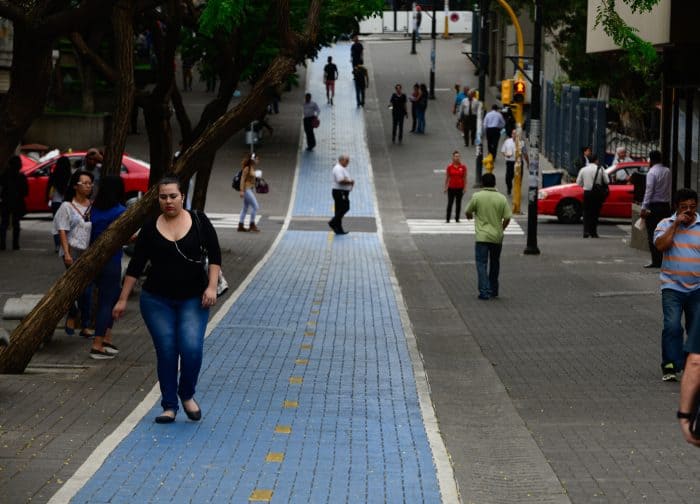 Silvia Rodríguez, the president of the Paseo Gastronómico La Luz Association, told The Tico Times that Barrio Escalante's rise stemmed from private businesspeople working together without the government. She cautioned officials like Mayor Johnny Araya to take a hands-off approach to the development of Paseo de Los Estudiantes.
Rodríguez recently talked to the municipal council about the strip's potential to attract people on a consistent basis. She said that if it wants to oversee a public area downtown that centers around food and drink, then the council needs to ensure that it remains true to Costa Rican tradition while reigniting the gastronomy of San José.
"The problem with Costa Rican culture is the shame we sometimes have with parts of our identity, like food," Rodríguez said. "If this honors traditional Costa Rican cooking in a new way, it could give Costa Ricans a chance to be proud of their food."
Bermúdez said council members have started reaching out to area businesses and contractors to coordinate design plans for the proposed facelift. She said no budget has yet been set for the project but that the council expects to have concrete financial details within the next three months.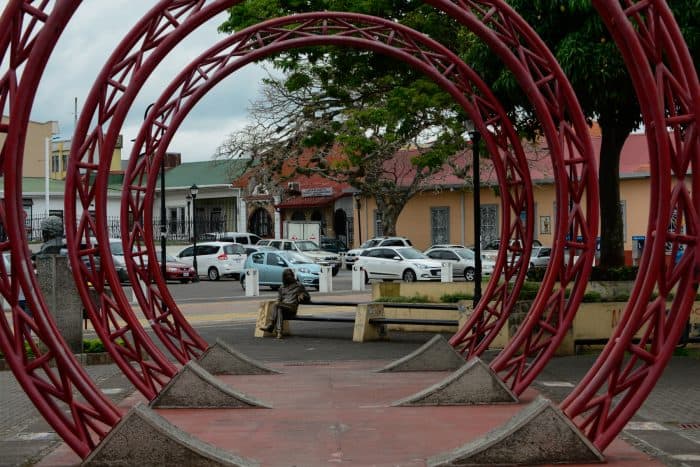 In 2012, before Araya left the mayorship to make an unsuccessful run for the presidency, the municipality tried to carry out a similar initiative that would attract more foot traffic to Paseo de Los Estudiantes. Bermúdez said the municipality was unable to make the neighborhood come alive before Araya's successor, Sandra García, came into office in 2013 and showed little interest in the project.
Now with Araya back in office, she said the mayor is completely on board to revamp the historic district and hopefully provide economic and social momentum for an area of downtown in need of a makeover.
"The idea is to resurrect this place's history," she said. "We've talked with people who are very excited to give life to Paseo de Los Estudiantes again. It's a diverse space and it has a beautiful culture, and it can show off what true San José culture is."