A recent court ruling ordering the gradual release of nearly 400 prisoners from Gerardo Rodríguez penitentiary in Alajuela has been met with criticism from some lawmakers, officials and tourism industry leaders.
The Peace and Justice Ministry announced on April 21 that it would release 380 prisoners over the next two months, in accordance with a March ruling from Judge Mario Rodríguez. The ruling was in response to rampant overcrowding in the country's prisons.
To qualify for release, prisoners must have been convicted of a low-level crime, like robbery, fraud, extortion or small-scale drug dealing. They must have a maximum seven-year sentence and must have good behavior reports void of any disciplinary sanctions within the past six months, according to the Justice Ministry.
This is the second time in the past year that the Justice Ministry has released prisoners or reduced sentences in an attempt to address overcrowding. The first effort, announced in November of last year, was also met with outrage from lawmakers and some government officials, and fear from some members of the public.
Costa Rica's Chief Prosecutor Jorge Chavarría responded to the most recent decision harshly, saying that if the Justice Ministry continues to release convicted prisoners, he would seek harsher penalties against the accused in the future and push against expedited legal proceedings.
Justice Minister Cecilia Sánchez called Chavarría's comments "unfortunate" and "inappropriate."
"It worries me greatly that the Chief Prosecutor would threaten to limit the application of legally established procedures unless the Ministry of Justice disobeys the order of a judge," Sánchez said. She lamented what she called the "unfortunate interference" with the Justice Ministry's jurisdiction and said the objectivity of the Prosecutor's Office had been compromised because of Chavarría's threat.
Prison System Director Reynaldo Villalobos told The Tico Times that the ministry has to comply with the judicial order.
"We're put in charge of finding ways to best incorporate them back into society," Villalobos said of the prisoners to be released. "They will continue to be supervised in our semi-institutional programs."
Villalobos said prison officials had already begun taking prisoners out of Gerardo Rodríguez, which he said is 39 percent over capacity. The goal is to get overpopulation at the prison down to 20 percent.
The released prisoners will be placed in jobs or educational programs, and Villalobos said they will continue to be monitored.
See also: Prison overcrowding in Costa Rica jumps 50 percent in 10 years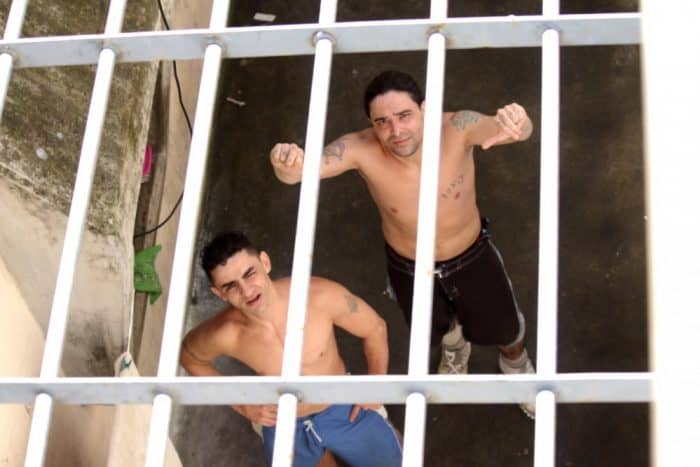 Lawmakers from various political parties recently sent a petition to President Luis Guillermo Solís, asking him to stop the release of prisoners and saying it was insulting to victims and their families. On Friday, the National Tourism Chamber (CANATUR) and the Costa Rican Hotels Chamber released a joint statement, saying they "feared the uptick in insecurity and its negative impact on the country's image."
CANATUR President Pablo Abarca said the chambers are asking Solís to look into the legality of the judge's ruling, adding that convicted criminals being released back onto the streets could reverse the tourism industry's efforts to help boost Costa Rica's economy.
"The tourism sector makes great efforts towards economic prosperity, but we fear that businesses will be affected now more than ever as we turn to the low season," Abarca said. "We're respectfully calling for the president to not harm the favorable momentum that the sector has had in the past year."
Gustavo Araya, president of the Hotels Chamber, said the release of prisoners could prompt a travel warning from the U.S. Department of State, though no such warning has been issued.
"Perception is always important when it comes to security," Araya said. "Unfortunately, there's a perception of increased insecurity, which is further altered by this political decision."
Representatives from both chambers said they would continue fighting to reverse the ruling.
No more prisoners will be accepted at the Gerardo Rodríguez prison during the two-month "deinstitutionalization process" in which the qualifying prisoners will be put into monitored social programs.
Costa Rica's current system of 13 prisons has space for slightly more than 9,000 inmates yet houses more than 13,000, according to a recent report from the Inter-American Commission on Human Rights (IACHR).
The IACHR released a report on Costa Rican prisons in March after its representatives visited San Sebastián prison in San José and La Reforma prison in Alajuela.
In its report, the IACHR recommended that the Costa Rican government strongly consider prison reforms and avoid reliance on pretrial detention as a regular practice.
Nearly one-fifth of the country's detainee population is in pretrial detention.