When Johnny Acosta scored on the 67th minute equalizer in last Friday's World Cup Qualifier in Jamaica, Costa Rica breathed a collective sigh of relief. Disaster was avoided as "La Sele," as the national men's team is known, kept its three-point lead in Group B in this round's qualifiers by tying the Jamaicans 1-1, thanks to the late goal coming from the unlikely combination of Acosta and substitute Christian Bolaños.
Back at home on Tuesday, the Ticos will look to widen their lead over the rest of the group with a win over Jamaica at San José's National Stadium. The magic number for La Sele, which currently has seven points, to automatically advance to the next round is 11, meaning any combination of a win and a tie in its next three games will secure a spot in the hexagonal round among the top six teams from CONCACAF.
Though La Sele looks to be the only team in the region right now that can challenge Mexico for the top spot in qualifying, it will need a quick turnaround from Friday's uninspired showing to prove it remains one of CONCACAF's best.
Here are some thoughts heading into Tuesday's second leg of Costa Rica vs. Jamaica.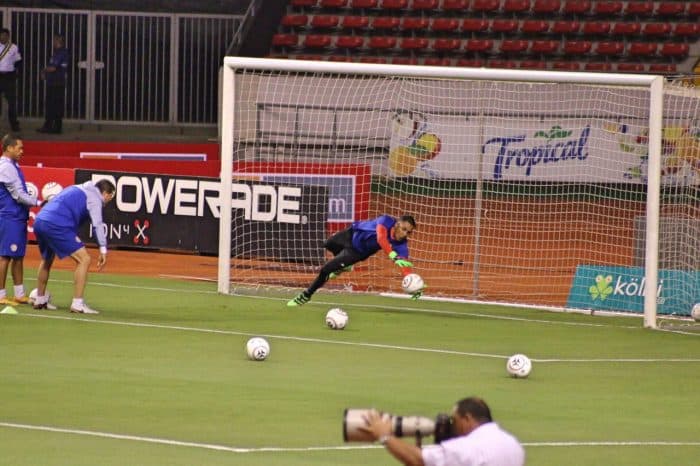 Carrying over momentum
Numerous injuries to some of its top stars within the past year and a new coach who wants to experiment with different lineups give La Sele some excuse for looking so out of sync on Friday.
The bad news was that its first half against Jamaica was about as poor a performance as they have shown under coach Óscar Ramírez. The good news is that they escaped the island with a tie when they easily could have lost and given the Jamaicans a share of the group lead.
Ramírez told reporters after the game in Kingston that although he was disappointed with the dispirited first half, he was pleased with how the team closed in the second period.
"In the second half everything calmed down for us and we knew that we were able to recuperate," he said. "We settled down a little more when some of the subs came in. The difference between this game and other games was how we controlled the game at the end."
In the second half, La Sele's offense appeared from the depths, putting some pressure on a respectable Jamaican defense.
It's clear that Ramírez wants his offense to be patient and wait to capitalize on breakaway opportunities, where they flip the field quickly and get playmakers like Joel Campbell and Bryan Ruíz in position to create. This has the unfortunate side effect of lulling the team into passivity that relies too much on the backline to not break. But when they counter defensive stops with quick attacks, as seen in the second halves of the last two qualifiers against Jamaica and Panama, their talent at each level puts an enormous amount of pressure on an opposing defense, requiring the other side to immediately get back and be in perfect position.
When playing at their best, they're too talented to have any less than four or five real scoring opportunities against CONCACAF-level competition. If La Sele can carry that momentum from the second half into National Stadium Tuesday, that gives them the recipe for a relatively easy win.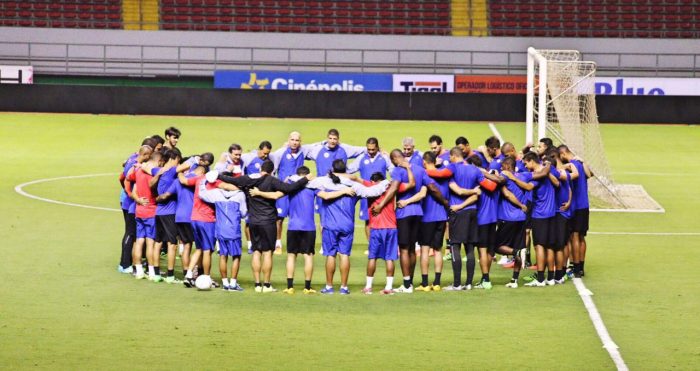 Uncharacteristic lapses in defense
When left-back Ronald Matarrita got beat on a long volley to allow Jamaica's Je-Vaughn Watson to score a 15th-minute goal on Friday it was a perfect blueprint for how to get the ball past Costa Rica's five-man line and goalie Keylor Navas, who couldn't even make a play on the crossing header because it was so well-placed.
It was only the third time La Sele has allowed a goal in the past six games, giving merit to the defense-first strategy that Ramírez has instilled since last August. What La Sele has done so well in that span is keep attackers in front of them, containing offenses like an umbrella and cutting off all passing lanes near goal.
What Jamaica exposed, at least briefly in the first half, was a defense that can be beat with a barrage of long balls. Coach Winfried Schaefer encouraged his speedy strikers to establish one-on-one chances with Costa Rican defenders and outmuscle them to the ball.
Matarrita, the 21-year-old dynamo playing for New York City in the MLS, is so key for what Ramírez wants to do with his counter attacks mentioned above, but he has to be more physical against Jamaica's lightning fast attackers. On top of the goal he gave up, he was beaten on a similar play earlier in the game that very nearly could have given Jamaica a two-goal lead. If he again starts at left-back Tuesday over Bolaños, he's sure to see more pressure come his way.
Most of Jamaica's scoring chances came from sudden turnovers by La Sele on their own side of the field, failing to facilitate between the backline and the midfield. Star midfielders Ruíz and Celso Borges failed to make their presence known, going invisible for large patches of the game.
"I was bothered by the way we weren't fluid in transition from defense to midfield," Ramírez said. "We were losing the ball so easily and that made things complicated for us. It changed the entire game."
For La Sele to get three points on Tuesday, it'll be crucial for the defense to keep the game at the center of the field, allowing Ruíz and others to find holes in Jamaica's backline after being suffocated Friday.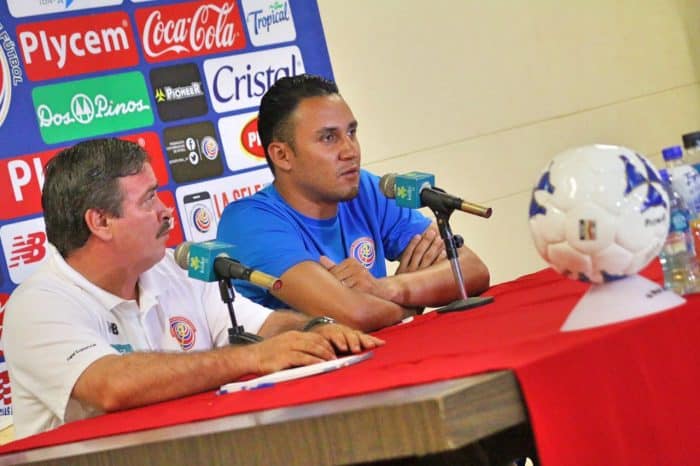 Still in control
In World Cup Qualifying, La Sele has been fortunate to carve out a three-point lead over a pair of solid contenders like Panama and Jamaica while still having yet to play either one at home. The sopping wet qualifier in Panama last November realistically could have ended in a tie after Panama nearly scored multiple times in the second half, and Jamaica probably should have won last Friday in Kingston. But they didn't, and both times Costa Rica was able to steal road games from this group's toughest competitors. That says a lot about how much La Sele has improved in such a short time under Ramírez.
With Paulo Wanchope in charge, La Sele routinely let leads get away from them and failed to close games on the right note. Composure isn't something that can be turned on and off like a switch, but after the despairing start to their 2014 World Cup follow-up, it looks like La Sele has located that clutch gene that carried it to the quarterfinals in Brazil two years ago.
But it still has to establish that killer instinct by knocking teams out early and showing a consistent pace for 90 minutes. When Costa Rica plays like it should, as one of the two best teams in this region, then a home qualifier against the likes of a solid national team like Jamaica should offer La Sele a setting to impose its will on a less-talented squad. For much of Friday's game, they got stuck playing to Jamaica's rhythm and seeming more like they didn't want to screw up rather than taking aggressive shots.
Tuesday gives La Sele the chance to distance itself from Jamaica with a win that would all but solidify its place in the hexagonal round of World Cup Qualifying.
Costa Rica and Jamaica will kick off at 8 p.m. local time from National Stadium in San José.