Costa Rica is hosting astronauts and space experts from around the world this week for the third International Astronauts Forum on human space technology, sponsored by the United Nations Office for Outer Space Affairs. One of the visitors was Florida Senator Bill Nelson, who was a member of the STS-61C mission aboard the space shuttle Columbia along with Ad Astra CEO and Costa Rica's first astronaut, Franklin Chang.
Sen. Bill Nelson (D-Florida) arrived in Costa Rica on March 4 to celebrate the 30th anniversary of his space flight with most of the Columbia crew, including mission commander Robert "Hoot" Gibson and current NASA administrator Charles Bolden. Nelson visited Ad Astra and EARTH University over the weekend in Liberia, Guanacaste with the Columbia crew before speaking at the U.N. workshop in San José Monday morning alongside President Luis Guillermo Solís.
The Tico Times spoke with Nelson about international cooperation in space exploration and the future of space flight before he flew back to the U.S. Monday afternoon. The following interview has been edited for brevity and clarity.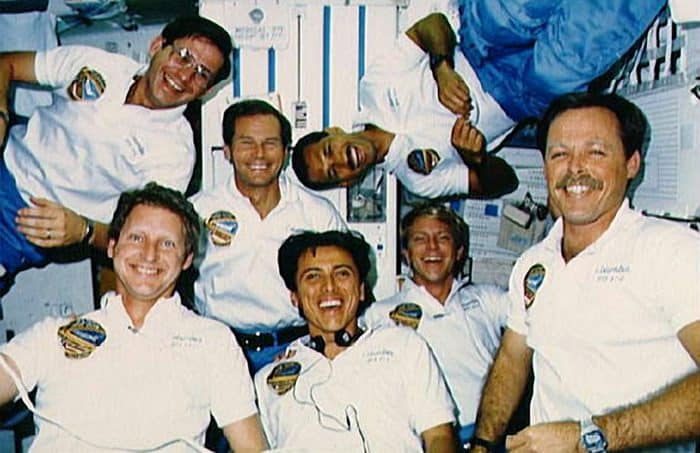 The Tico Times: What is Costa Rica's potential to become a player in space exploration?
Sen. Bill Nelson: Of all the countries outside the space-faring countries that I've visited, Costa Rica is far above the others. And that's because of Franklin [Chang]. He's training a younger generation of scientists who are Costa Rican who can then take over for him. I think Costa Rica has established itself in the future of space flight.
What are some of the hurdles for developing nations to participate in aerospace and space exploration?
I think the hurdles are only as large as the people and government of Costa Rica make them. Look at the statement of President Solís. The fact that he encourages all this scientific activity and space activity; that he gives Franklin the encouragement as he develops this new rocket. I think its emblematic of Costa Rica as a stable democratic county. It has the best political and economic stability in all of Latin America.
We as humans have to explore new frontiers. We have to, by nature, be discoverers. I think the mission to colonize other worlds, to preserve our species will be as citizens of planet Earth, not just from individual nations.
Do you believe that young people in the U.S. and other parts of the world still have the drive for space that your generation did?
They do but in some cases they don't know it. They'll know it when we start doing these additional adventures in space. For example, for Americans, they assumed the space program was shut down because they visualized it as the space shuttle program, but next year we're going to start launching Americans on American rockets to go to and from the [international] space station. Two years from now, we're going to launch the big monster rocket without a crew to test it. Then, two years later, it'll have a crew and that's the start of the mission to Mars.
When we start with the American vehicles that will replace the space shuttle next year, that's when you'll see that excitement start again.
What I hope is that that will inspire a new generation of mathematicians and engineers and scientists and technicians and technologists. As a result of that, there will be a quantum leap of discoveries. Think about all the technology that has come out of the space program. Multiply that many times more as we develop the technologies to get us to Mars and back.
Is NASA still the priority you think it should be for the U.S. Congress?
We are fortunate to be where we are with all the government cut backs. Remember, in the Apollo era the NASA budget was 4 percent of the total federal budget. Today, it's less than 1 percent. There are so many competing demands but you don't ever want to forget your science and engineering community. That's what enables us to have a tremendous increase in the quality of our lives. For example, MRI and CAT scans. Looks what that's done for medical practice. Look at the iPhone's camera. You can go down the list.
Are we today where you thought we would be when you went up into space 30 years ago?
President Obama has declared the goal of going to Mars in the 2030s. That's where I thought we would be [today]. My regret is that I wish we had the rockets we're going to fly next year ready in 2011, when we shut down the space shuttle, so that there wouldn't have been a gap [in the American program].
But that's been the case. The gap between the space shuttle and Apollo-Soyuz was six years. We first flew in 1981, The space shuttle shut down in 2011 and in 2017 we're going to fly the new rockets.
What's the future of space tourism?
You've got to get the cost of space travel much cheaper than it is now. Some of the companies that go to the edge of space and come back down, they're talking several hundred thousand dollars. As technology improves the cost will come down but for Earthlings who don't go to space but are charmed by it, there's space camp. Look at the excitement of the kids who go. Look at the Kennedy Space Center, it's a major tourist attraction.
What stands out in your memory about your time in space?
I was stunned by the beauty of the Earth. Everything about it was extraordinary: the people, the trip. I have vivid memories of zero gravity.
Yesterday, our commander, [Robert] 'Hoot' Gibson, and I were out jogging on a dirt road along a sugarcane field at EARTH University. I was telling him, it's hard for me to believe that we're doing the same thing today that we did 30 years ago because we would run as a crew. We were a lot slower yesterday than we were as a crew 30 years ago.