"Poverty is no excuse," said Sandra Cauffman. "If you work hard, you are going far. That, I promise you."
Your standard motivational speech from a highly successful Costa Rican to a group of her younger compatriots? Hardly. Cauffman — a deputy project manager for NASA who co-directed the MAVEN mission to Mars and now directs the GOES-R satellite program — was speaking via Skype from her offices at NASA to six teenagers sitting in a conference room in Guachipelín, Escazú.
Those six teenagers had just received some big news. More than one face was streaked with tears. A boy had his head in his hands, gobsmacked.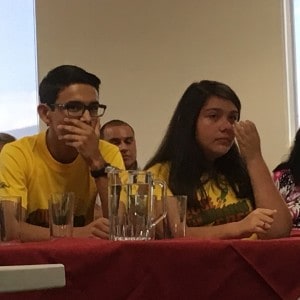 Cauffman had just told the high-school students that they are going to make their first trip outside the country in October: to Cape Canaveral, Florida, where they will be Cauffman's VIP guests at the launch of the new GOES meteorological satellite.
Like Cauffman, who was raised by a single mother in the southern San José district of Hatillo, the six winners of this trip are from some of San Jose's toughest neighborhoods. Daniel Aguilar, Diana Araya, Celinne Cordero, Valeria Salazar, Elián Torres and José Andrá Vega are all beneficiaries of the Monge Foundation. The organization is the nonprofit arm of Grupo Monge, the company whose brands include the home appliance chain Importadora Monge and the electronics chain Play.
Through the foundation's SOY CAMBIO ("I AM CHANGE") program, students receive intensive support to help them achieve their academic and professional goals, and training in subjects including English and technology.
SOY CAMBIO, whose formal name is the Program of Student Leadership and Employability, works with motivated, low-income students between 15 and 19 years old in Costa Rica and Nicaragua, with plans to expand to Guatemala and Honduras.
Read more: Meet Sandra Cauffman, the Tica co-directing NASA's current mission to Mars
To take advantage of Cauffman's idea of bringing young Costa Ricans to the satellite launch, the foundation created a contest, "¿Qué tan lunático sos?" and told students they were competing for a chance to attend an event with former astronauts in San José later this week. What neither the selected students nor their parents, who also attended yesterday's announcement, realized was that their trip would extend far beyond the Costa Rican capital.
It took a few minutes for Cauffman's news to sink in.
"You don't know. You have no idea. There are no words," a beaming José André Vega, 18, told Cauffman when he got his chance at the microphone. "I have read about your life story and how you got ahead. You are an admirable person."
Representatives from the Monge organization noticed some other standard-bearers in the room: the kids themselves.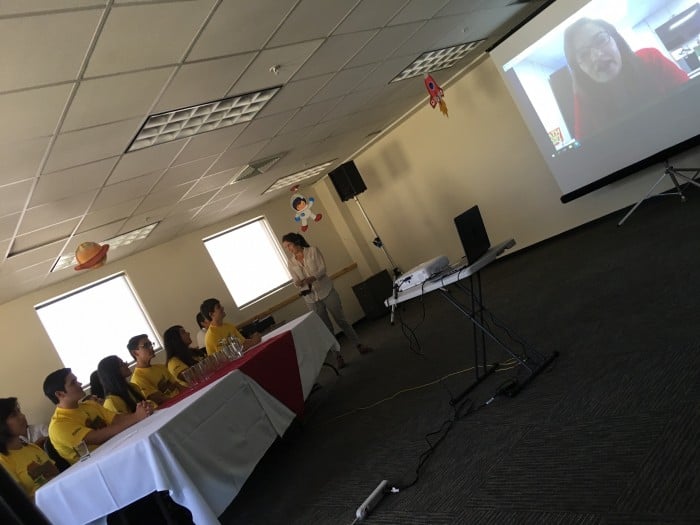 "I have two kids, and my dream for them is that they follow the example of young people like you," said Alfredo Monge, president of Grupo Monge's board of directors.
"You are the ones who have been showing us the path to success," María José Monge, president of the Monge Foundation, told the group.
The kids were bursting with questions for Cauffman.
"What's everything like up there?" asked Daniel Aguilar, 18, eliciting broad smiles on the faces of his listeners. Hearing the breadth of his own question, he rephrased: "I mean, work-wise."
"I always used to tell my mom that I wanted to be a mad scientist someday," said Celinne Cordero, 18. "Are there things beyond space? Is there life on Mars? These are the questions you ask yourself …. But it all seemed impossible."
Impossible? Not so fast. NASA awaits.
Full disclosure: The author is the co-founder of JumpStart Costa Rica, a non-profit whose sponsors include the Monge Foundation. She helped make initial contacts for the Fundación Monge-Sandra Cauffman alliance.