GUATEMALA CITY – A Guatemalan court has sentenced two former soldiers to 120 and 240 years of prison for subjecting at least 15 indigenous women to sexual slavery and other crimes during the country's civil war.
The accused are guilty of "crimes against humanity, murder and forced disappearance," Judge Yassmin Barrios ruled at a hearing at a Guatemala City court on Friday.
Following a trial which lasted nearly a month, the judge handed a 120-year sentence to retired Col. Esteelmer Reyes, 59, for crimes against humanity in relation to enslavement between 1982 and 1983 and the murder of a woman and her two daughters.
He was handed 30 years for the slavery charge and 90 years for the murder.
At the time, Reyes headed a military outpost at Sepur Zarco in northeastern Guatemala.
During the trial, prosecutors accused Reyes of "authorizing and consenting to soldiers under his command exercising sexual violence and inhuman, cruel and degrading treatment against Maya-Q'eqchi' women."
See our related story: Landmark sexual slavery case in Guatemala examines use of rape as weapon of war
Co-accused Heriberto Valdéz, 74, was handed 30 years of prison on slavery charges and another 210 years for the forced disappearance of seven people.
During the trial, which has been described by activists as "historic," indigenous women with their faces covered told the court of what they had suffered as sexual slaves.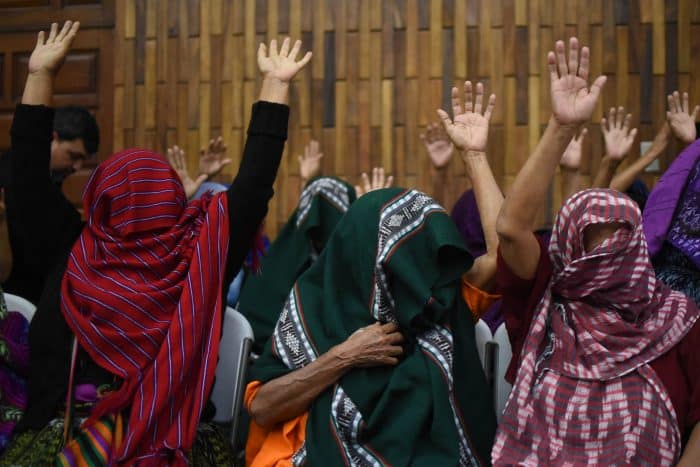 As the decision was read out, more than 500 activists who had attended the trial broke into applause, singing and shouting slogans against the soldiers.
"It is very important to highlight the role of the victims because not only do they have to go before a court, but must confront stigma, ridicule and abuse," 1992 Nobel Peace Prize winner and indigenous leader Rigoberta Menchú told AFP.
Ada Valenzuela, president of the National Union of Guatemalan Women, said the decision brought an end to a "historic trial which has vindicated the lives of women who have waited for more than 30 years for the legal process to arrive at the truth."
Reyes' lawyer said the defendants would appeal the ruling.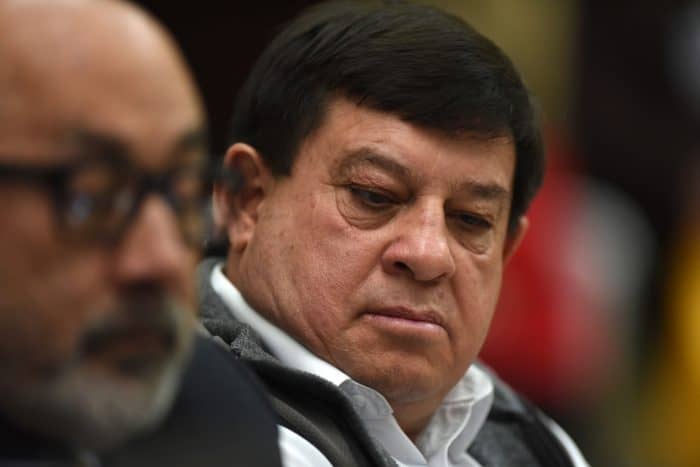 Guatemala's 36-year civil war left more than 200,000 people dead or missing, according to the United Nations, which place most of the responsibility for wartime atrocities and excesses on the government forces.
Those who suffered most from the human rights violations committed during the war were the indigenous peoples, who make up more than 40 percent of Guatemala's population of 16 million.