Buying a home lot in Costa Rica can be a great investment if you buy in the right place and you do your homework before you purchase.
But if you are the first to buy a home lot in a Costa Rican residential development, it's possible that nobody will ever build a house in the community and your purchase might turn into a nightmare. If you wait until there are many homes built in the community, you might be paying a lot more money for the building lot, but the risk of that nightmare is much smaller. Buying a land in the right Costa Rican development is a matter of timing.
The biggest danger of buying a building lot in a residential development is that the developer sells a few lots but none of the new owners builds a house. Nobody wants to be the only living soul in the community. There are quite a few unsuccessful and abandoned Costa Rican developments for that reason, and buying land in such a community makes the resale of the home lot that you bought impossible unless you practically give it away.
Why is that?
Many developers have no track record at all in Costa Rica, they don't have the necessary capital to succeed and they don't hire the right professionals to develop their community. I have had my share of working with some of them or for them. Some have enough money to buy the land and pay a surveyor to subdivide the properties but run out of money before they even get to the construction of the infrastructure. Others barely manage to build some of the infrastructure and hope for the best.

How do you build a community?
To get a community going, you need houses and people to live in them. And if you don't have shopping, schools and other amenities in the vicinity, you need to take care of that also — it's what we call an anchor. If the community is located in a city, you don't have to worry about the schools, the shopping or the anchor. But if you plan to buy in a real estate development with ocean views or mountain views, it may be located out of town or even in the middle of nowhere, and the amenities become the most important feature to make the community a successful one.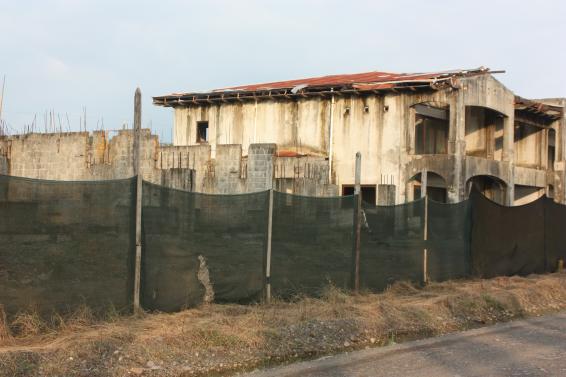 Near the beach?
Developers sometimes advertise a property as a beach development, even though it's not on the beach. In such cases, the least the developer should do is buy a beachfront lot and turn it into a beach club, so the owners in the development can enjoy the beach with all the private features a beach club can offer. Transport to and from the beach is also important, as it is usually very difficult to park close to the beach.
For a remote development, it's a "must" to have essential services available — a grocery store, medical services, etc. — for the development to be successful. See the proof of many abandoned developments along the central Pacific, the South Pacific and the north Pacific coast where nobody ever built their home because of the lack of services.
Unfortunately, many developments in Costa Rica don't have the proper infrastructure and services because they don't have the necessary funds. Honestly, they shouldn't be developing a property.
The best deal
Many home lot buyers tend to try to find the best deals when purchasing a home lot or just fall for the magnificent ocean views and don't look ahead. The best deal often turns out to be a nightmare.
I have worked for and with developers that had a serious shortage of working capital and our real estate company has brokered hundreds of building lots in different areas of Costa Rica over the years. Educate yourself before investing in a Costa Rican development and dream with your eyes open.
Falling in love
Don't fall in love at first sight with a home lot. Of course, you may be planning to purchase this lot now so you can build your retirement home in 10 years. By then, you assume the community will have built out. But what if it hasn't? And what if you're not going to retire to Costa Rica for some reason?
You have to look at all the different aspects of buying land in Costa Rica, which I will cover in another article — including how and where to buy your building lot in a gated community without running the risk of buying into a nightmare.
Ivo Henfling, a Dutch expat who has lived in Costa Rica since 1980, founded the American-European Real Estate Group back in 1999 as was the first functioning MLS with affiliate agents from coast to coast. You can contact Ivo at (506) 2289-5125 / 8834-4515 or at ivo@american-european.net.