Love triangle turned deadly in case of slain US-Costa Rica family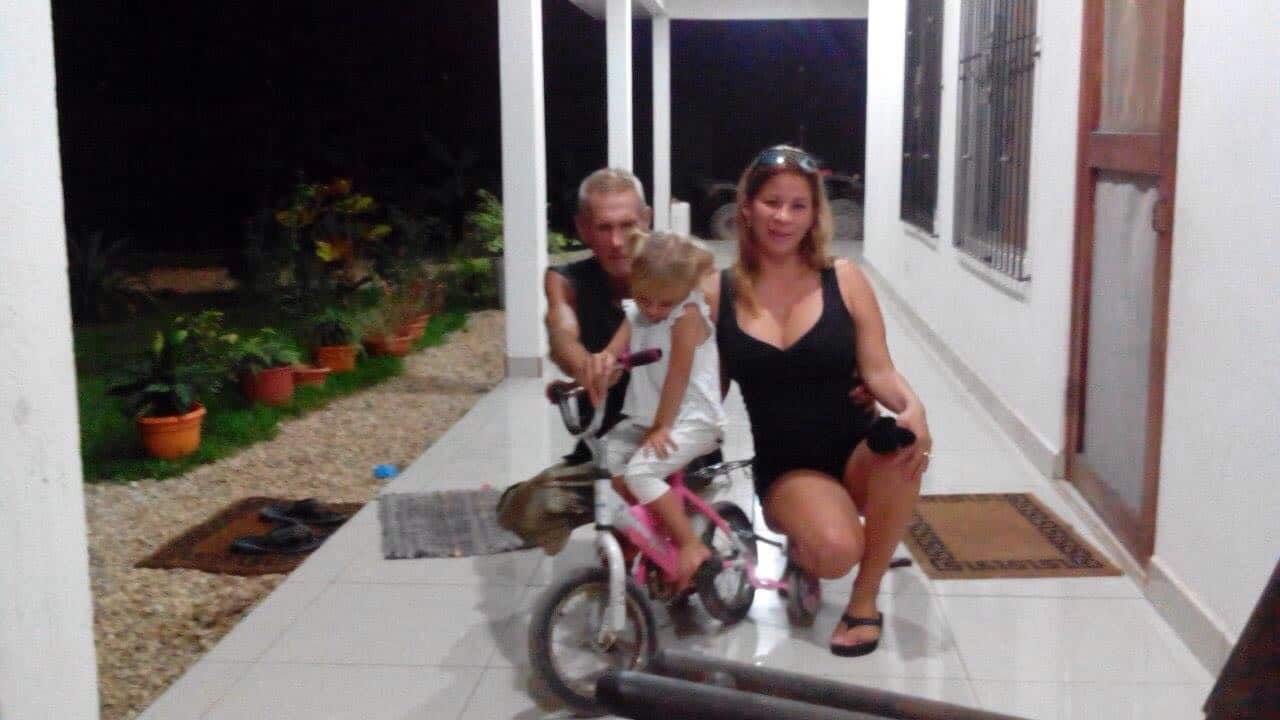 A day after police discovered the slain family of a U.S. expat and his Costa Rican wife and children in Matapalo, Guanacaste, details about the couple's strained personal lives paint a picture of domestic abuse, neglect, poverty and infidelity as the search continues for the police's main suspect, Adrián Salmerón Silva.
The dead include Dirk Beauchamp, 56, his 38-year-old Costa Rican wife, Jessica Durán, and three of the couple's children, ages 12, 8 and 6. Two girls, ages 4 and 7 months, survived the gruesome attack and were sent to hospitals in Nicoya on Tuesday and later to the National Children's Hospital in San José.
The daily La Nación reported that Beauchamp was physically abused by Durán and her lover, Adrián Salmerón, the prime suspect who lived on the same property as the family. Judicial Investigation Police said that Beauchamp had filed a domestic abuse complaint against his wife. Durán had also filed a domestic violence complaint against her alleged lover, Salmerón.
https://twitter.com/seguridadcr/status/699711328861040640/photo/1?ref_src=twsrc%5Etfw
Durán was reportedly working as a sex worker at the Del Rey Hotel in San José when she met Beauchamp, according to interviews Durán's brother, Gabriel, gave to CRHoy.com and Diario Extra. Neighbors of the couple told La Nación that Durán was a domineering spouse who threw around money in the rural town 15 km north of the popular tourist destination of Tamarindo, on Costa Rica's Pacific coast. The couple was married for eight years.
Durán was briefly incarcerated in the Buen Pastor women's prison in Desamparados, San José, between Jan. 28 and Feb. 6, 2015, for failure to pay child support to her mother, who was caring for two older children of Durán, according Costa Rica's Justice Ministry. After she was released from prison, La Nación reported that Durán returned to the couple's home in Matapalo pregnant, with Salmerón in tow. Durán and her lover reportedly lived together in a simple zinc-sheet shack behind the main house where Beauchamp lived.
The Child Welfare Office (PANI) said it had received two complaints of "alleged abandonment and neglect against four minors" in February and November of last year. The complaint filed in February stated that Durán had abandoned the children. Child Welfare social workers conducted a home inspection and reported that the father, Beauchamp, was taking care of the children as their mother was in prison at the time.
"The father did not present any risk indicators and, on the contrary, he was providing proper care and protection considering the events the mother was facing. After analyzing all facts, experts recommended the dismissal of the complaint," PANI's press office stated in a written response to The Tico Times on Wednesday.
The second complaint in November prompted another inspection, but the father denied any problems with care.
"PANI inspectors interviewed neighbors who only reported that the family had serious financial problems and that a local evangelical church was regularly providing them with food," reads the statement.
The only one untouched
Judicial Investigation Police Director Walter Espinoza said during a news conference on Tuesday that Beauchamp was listed as the father of the family's five children, but locals claimed the infant was Salmerón's. Ana Rosa Guerra, Durán's mother, also told La Nación that the child was Salmerón's. The 7-month-old baby was the only one found at the scene of the crime who had no visible injuries besides dehydration, according to police reports.
Salmerón is Nicaraguan and police said they believe that he fled Costa Rica for that neighboring country after the crime. Guerra told La Nación that Salmerón's father called her from Nicaragua to tell her about the killings and that his son was with him there. Costa Rica has requested assistance from Nicaraguan authorities but the country does not have an extradition treaty with Costa Rica. At this writing, Judicial Investigation Police have not confirmed that Salmerón is in Nicaragua.
The two surviving children are hospitalized in stable condition at this writing. PANI officials in San José are currently conducting evaluations on the children's relatives to determine whether any of them is suitable for taking care of the girls after they leave the hospital.
Laianer Arias contributed to this story.
You may be interested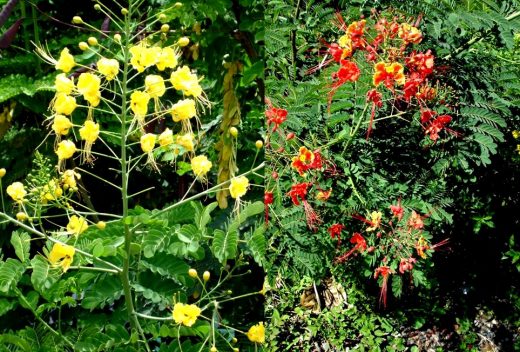 Home Gardening
15532 views
Home Gardening
15532 views
Costa Rica Multipurpose Patio Shrub – Malinche
Ed Bernhardt
-
April 11, 2021
Here's another attractive ornamental that's a favorite Costa Rican backyard patio shrub. You'll find malinche (Caesalpinia pulcherrima) growing in just…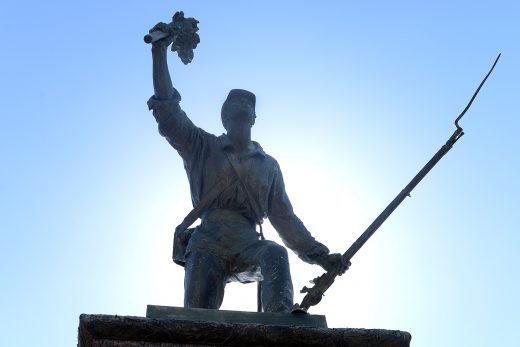 Costa Rica
2480 views
Costa Rica celebrates Juan Santamaría Day
The Tico Times
-
April 11, 2021
Costa Rica, lacking an army since 1948, has relatively few war heroes. Perhaps the most notable exception is Juan Santamaría, a…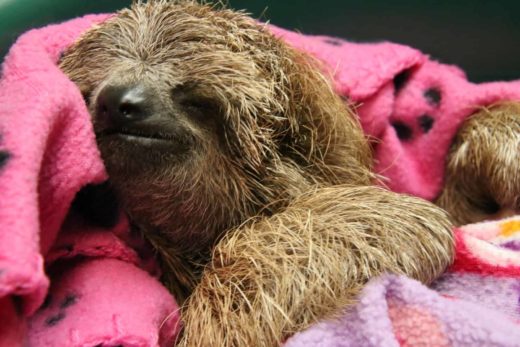 Sloth Sundays
5 views
A sloth for your Sunday
The Tico Times
-
April 11, 2021
Happy Sunday from all of us at The Tico Times!