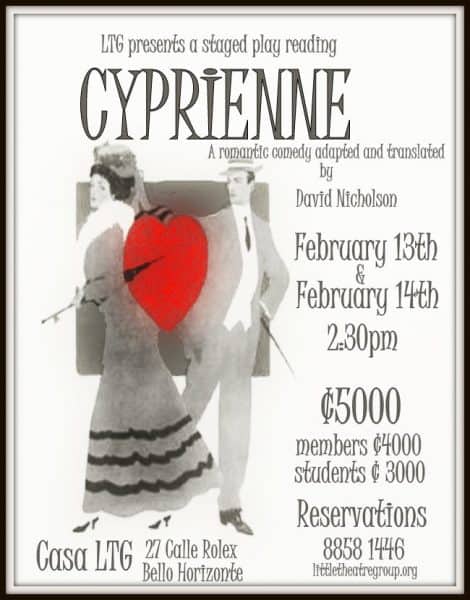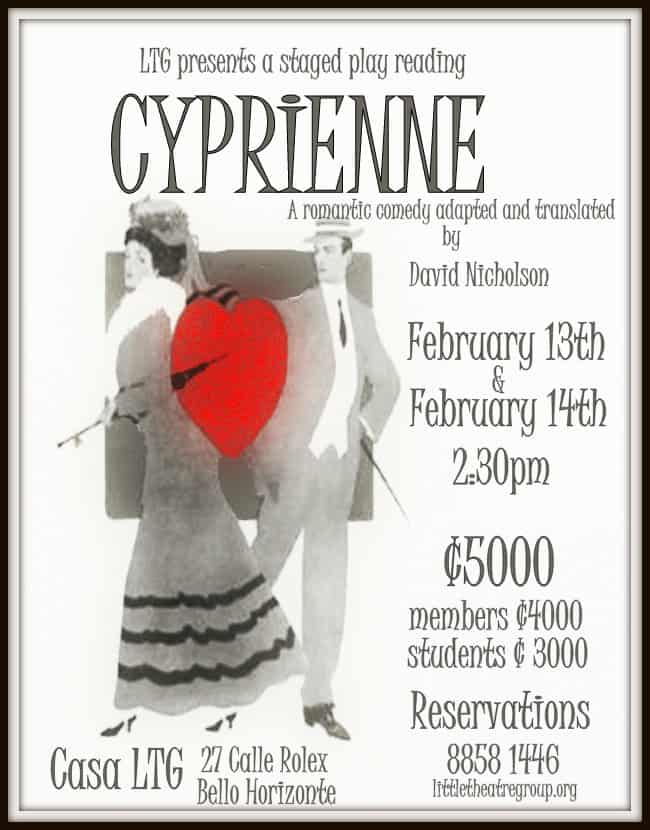 Valentine's Day is upon us once more, filling San José's streets with hopeful flower sellers, its restaurants with dressed-up diners, and its parks with even more lovebirds than usual. Looking for the perfect date – or flashmob, for that matter? Here are our picks for the most loveable eats and attractions this weekend.
Dance – or Dine – the Night Away
The Barceló San José Palacio hotel will host two romantic evenings: first, on Saturday, they'll throw a dance party at their Bosque Bar with the band La Selección, plus mariachis and other musical guests; a ticket includes sangría, paella and roses for the ladies. Feb. 13, 8:30 pm-1 am, ₡14,000 (about $28) per person. On Sunday, a more sedate evening will feature a welcome cocktail, special buffet dinner, musical duo, roses and raffles. They'll even throw in a free memento photograph. Feb. 14, 6:30-10:30 pm. Dinner $35 per person, tax included. On either evening, choose to stay the night: double occupancy $75, taxes and breakfast included. Reserve at 2220-2034, extension 715.
Tea and Theater
The Little Theatre Group hosts a romantic afternoon tea and staged reading of "Cyprienne," a lighthearted French farce, at its new headquarters in Escazú. The group promises that the play, adapted and translated by David Nicholson from Victorien Sardou's original, will "give you a whole new perspective on love and marriage." Sounds dangerous – but thoroughly enticing. Feb. 13 and 14 at 2:30 pm (gates open at 2 pm), Little Theatre Group headquarters on Calle Rolex, Escazú (detailed directions here), suggested donation ₡5000 adults, ₡3000 students. Reservations required. For more information or reservations (required), visit the LTG website or call 8858-1446.
Two to Tango
The Hotel Alta Las Palomas in Escazú hosts artist Oscar Salaberry for a tango night. Along with the music, your ticket snags you an appetizer, main dish and glass of wine. Menu options include a smoked trout, goat cheese and orange salad; coconut curry shrimp in mandarin lime sauce with grilled vegetables; and a molten chocolate volcano with pink pepper and coconut sorbet. Feb. 13, 7 p.m., Hotel Alta Las Palomas on the old road from Escazú to Santa Ana. $50 per person, tax included. Reserve at 2282-4160 or at reservations@thealtahotel.com.
Dance for a Cause
For the fourth year running, Costa Rica will be part of a global Valentine's Day flashmob to call for an end to violence against women. The dance, part of the movement "One Billion Rising," founded by "Vagina Monologues" author Eve Ensler, is sponsored by the National Women's Institute (INAMU); all are welcome to participate in the public event, to be held in the heart of San José. More information, dance steps and more at the movement website. Feb. 14, 10 am-12 pm, Plaza de la Cultura, downtown San José.
City Getaways
Hampton Inn and Suites by Hilton will offer, throughout the month, a Romance Package including a bottle of sparkling wine or cider and a flower. Reserve here, at 2436-0000 or at reserve@gmhis.net; room rates vary by date. The Holiday Inn Express San José Airport offers a Romantic Escape that includes transportation to and from the airport, a bouquet of flowers in the room, dinner for two at Denny's, a box of chocolates and breakfast. Reserve at reserve@gmhiex.net or at 2443-0043; room rates vary by date. The Best Western Irazú has a one-night only offer for Feb. 12 that includes a bottle of wine served in the room, a poolside serenade and breakfast at Denny's; the rate is $142. Reserve at reserve@gmirazu.net, 4052-0860 or 2290-9300.
Bring Sexy Back
For a Valentine's Day that's low-key and up-tempo, head to the Jazz Café in Escazú for the fourth annual "Love Gig," a show in which the band Rooster Gigs will play covers of songs by Ed Sheeran, Sam Smith, Bruno Mars and Justin Timberlake. Feb. 13, Jazz Café in Escazú, 8 p.m. Cover c3,000 colones. Reservations at 2288-4740 or online.