Preliminary results by Costa Rica's Supreme Elections Tribunal (TSE) on Sunday night showed turnout in municipal elections has increased from 28 percent in 2010 to 35 percent this time around. Those results were from 10:30 p.m. and represented 86 percent of the votes received.
Partial results showed a clear lead in the number of elected mayors from the National Liberation Party (PLN), with 47, followed by the Social Christian Unity Party with 15, and the ruling Citizen Action Party with 6.
Despite its broad lead, this year's municipal vote represented a setback for the PLN, which elected 59 mayors in 2010. PUSC increased the number of mayors it has placed in Costa Rican cantons over the last election, with six additional wins, while PAC continued with the same number of mayoral seats, 6, as the last election.
Among the seats lost by PLN is the central canton of Costa Rica's capital, San José, where the party had ruled for 40 years.
Johnny Araya Monge in May will return to the post he had held – representing the PLN – for 22 years, after a resounding win as the mayor of the country's most populated canton. Araya, now with the Alliance for San José Party, had a preliminary lead of 40 percent, while the PLN's Guido Granados followed at 16 percent.
TSE President Luis Antonio Sobrado said it would take up to three weeks to complete a one-by-one count of votes before an official announcement of results is made. But the tribunal released the first results of votes for mayors and vice mayors reported by poll officials using an online system.
Results for canton and disctrict council members will be released in coming days.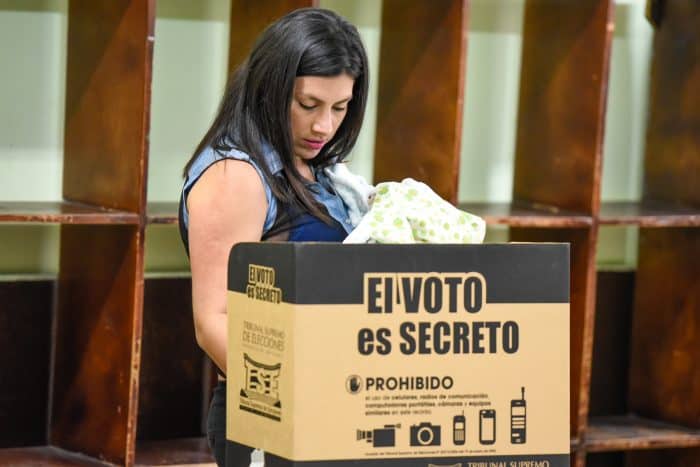 Few incidents reported
The TSE's Sobrado said at 4 p.m. Sunday that a partial report had tallied 130 complaints throughout the day, mostly via the hotline number 800-ELECTOR.
Complaints ranged from people with disabilities reporting problems with access to polling centers to parties accusing opponents of violating a prohibition on rallies near polling centers.
TSE officials in the Pacific canton of Parrita reported that a voter took ballots out of a polling center after polling officials annulled her vote because she announced the name of the candidates for whom she had voted.
Officials reported the incident to the National Police who went to the woman's house to recover the ballots. She said she had burned them.
The director of the TSE's Electoral Registry, Héctor Fernández, said at a news conference that officials would analyze the report of the incident to assess possible sanctions against the woman, "who could face prison time for taking official elections documents out of a polling station," he said.
In Cartago province supporters of the current mayor, Rolando Rodríguez, of the National Liberation Party, clashed with supporters from other parties.
Rodríguez, who is seeking re-election, at arount 1 p.m. was about to enter the polling center accompanied by followers and former President Laura Chinchilla when supporters of other parties began yelling at him, which led to a confrontation in which both groups exchanged insults and shoves.
During the skirmish a woman was attended by Red Cross staff after falling and hitting her head, while Rodríguez was escorted by National Police officers.
In the San José suburb of Hatillo, south of the capital, TSE officials forbid Johnny Araya from entering a polling center to greet supporters. According to the country's Electoral Code, all campaigning during election day is banned within a radius of 50 meters around polling centers.
A visibly upset Araya complied with the orders and suspended his pending visits, arriving later at his party's headquarters, where he waited for the vote count.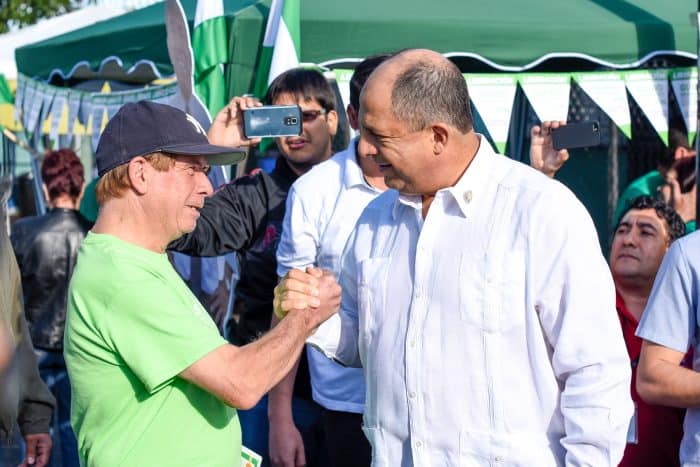 Election day
A total of 60 parties participated in this year's municipal elections: 12 on a national level, four on a provincial level, and 45 in cantons, according to the TSE.
Election day started at 6 a.m., with 3.2 million eligible voters in a race for mayors and canton and district council members.
The streets along most of the cities throughout the day looked as any other Sunday, with crowds, flags and supporters seen mostly in the surrounding areas of polling centers.
The TSE's Sobrado, however, noted progress as Costa Rica slowly managed to reduce its historical abstention rates for municipal elections. The preliminary result of 64.9 percent abstention is still high, but represents an improvement over the 2010 election.
The manual count of ballots will begin Tuesday at 9 a.m. as the TSE must wait for the arrival of all of the bags containing ballots from polling centers across the country.
Follow The Tico Times for updates.