SAN CRISTÓBAL DE LAS CASAS, Mexico — The domed mosque with a minaret rises above small homes in a seemingly unlikely place: A southern Mexican indigenous city that will greet Pope Francis in three weeks.
Surrounded by the misty mountains of Chiapas state, San Cristóbal de las Casas is home to many members of Mexico's growing Muslim community.
Women wearing colorful hijabs walk down the dusty streets of the highland neighborhoods. On Fridays, hundreds of Muslims go to the imposing mosque or smaller places of worship to pray to Allah.
"I wasn't born a Muslim. I became a Muslim in 1995. I was the first one in my family," said Ibrahim Chechev, the 34-year-old imam of the Ahmadiyya sect, one of the three Muslim denominations in San Cristobal.
Wearing a dark skullcap, Chechev is a Tzotzil Maya who changed his name, Anastasio Gomez, after converting to Islam. But even here, Muslims are divided between different groups, like in many other countries.
While the Murabitun World Movement owns the big mosque, the Ahmadiyya followers hold their Friday prayers in a cold, windowless room of a home where two families live.
Chechev is among many local Muslims who left the Murabitun movement, a Sufi group led by Spaniards who brought Islam to San Cristobal two decades ago.
"They were uncomfortable with our Tzotzil customs, like our language and corn-based food. That's why I left them," Chechev said.
The town also counts a Wahhabi group and another Sufi movement founded by a Syrian man.
Islam arrived during Zapatista rebellion
When Pope Francis visits San Cristobal and nearby Tuxtla Gutierrez on February 15, he will see a state with a religious mosaic that includes Buddhists, Evangelists and Jews.
Chiapas is the least Catholic state in the world's second-biggest Roman Catholic country after Brazil.
While 82 percent of Mexico's population of 120 million people are Catholic, only 58 percent identify with Catholicism in Chiapas, according to the 2010 census.
The number of Muslims in Mexico surged from just 1,421 in 2000 to 3,760 in 2010, while in Chiapas it grew from 45 to 110 in that decade. Experts believe that there are now 300 Muslims in Chiapas.
Islam arrived in the impoverished southern state in the middle of the Zapatista rebellion in 1994, when Spanish members of the Murabitun movement approached guerrilla leader Subcomandante Marcos, who rejected their request to convert his troops.
The Spaniards eventually found converts among religious leaders in a state where people have historically switched beliefs.
"Islam is rising in indigenous communities" in Chiapas, where there is "uncertainty, poverty and marginalization," said Pedro Faro, director of the Fray Bartolome Human Rights Center.
Indigenous groups are drawn by the promise of a "better life," Faro said.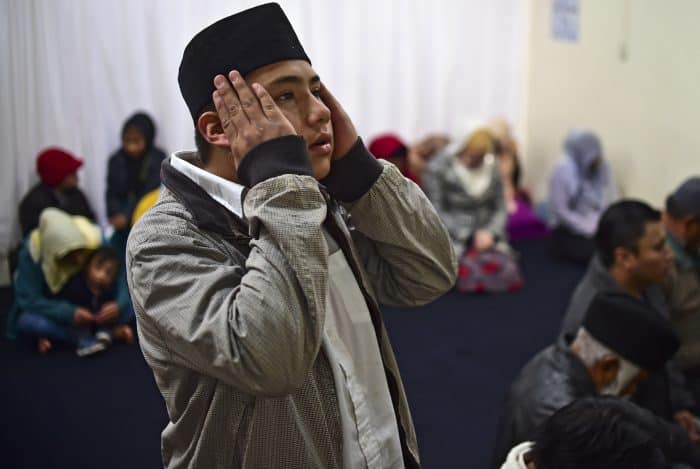 Similarity with indigenous culture
Amid the diversity, some look at the Muslim community with suspicion after the Islamic State group's attacks in Paris in November.
"When we walk down the street, people ask us, 'Are you Muslims? Are you part of the group that kills and assassinates people?' And we have to tell them that they are very wrong," Chechev said.
The bishop of San Cristobal has publicly defended Muslims, saying they are no threat, while the local imams have welcomed the "message of peace" that the pope will bring during his visit.
Women proudly wear their hijabs on the streets.
"The veil doesn't bother me. It's part of who I am. I think that it makes me unique compared to the others," said Guadalupe Gomez, a 20-year-old who took the Arab name Aysha.
Islam spread in this region thanks to its similarities with the Tzotzil culture and the Catholic Church's loss of influence.
"Many priests are not having this close relationship with the community that Pope Francis has demanded," Faro said.
Pedro Humberto Arriaga, the parish priest in the nearby town of San Juan Chamula, said that, like the indigenous cultures, "Muslims pray out loud and at certain times of the day" and work hard for their communities.
Chechev agrees, noting that before his grandfather converted to Islam, he would "clean his face and feet and would sit to meditate on the floor, giving thanks, several times a day."