PAPAGAYO GULF, Guanacaste — First I had my way with the Porn Star.
Vanilla vodka, maracuyá and espumante ($10). Luscious.
Then I got busy with the decadent yellowfin tuna tartare and Moroccan aubergine (that's eggplant to you Yanks), with cumin mayo and harissa, a Tunisian sauce made with roasted peppers ($11).
And just as I was served the pièce de résistance, Worcestershire-glazed short rib with apple-jalapeño puree and rosemary breadcrumbs ($35), a tall, bearded man in a white chef coat with blue-gray eyes stepped up to greet me.
I was having dinner alone at Makoko Restaurant in El Mangroove, the five-star resort on Papagayo Gulf, but I was happy to be joined by the decorated chef Sebastián La Rocca, 37, of Argentina, who had genuine bragging rights on some Michelin stars in London before he was hired by Costa Rica's Enjoy Group of hotels and restaurants to be its culinary director.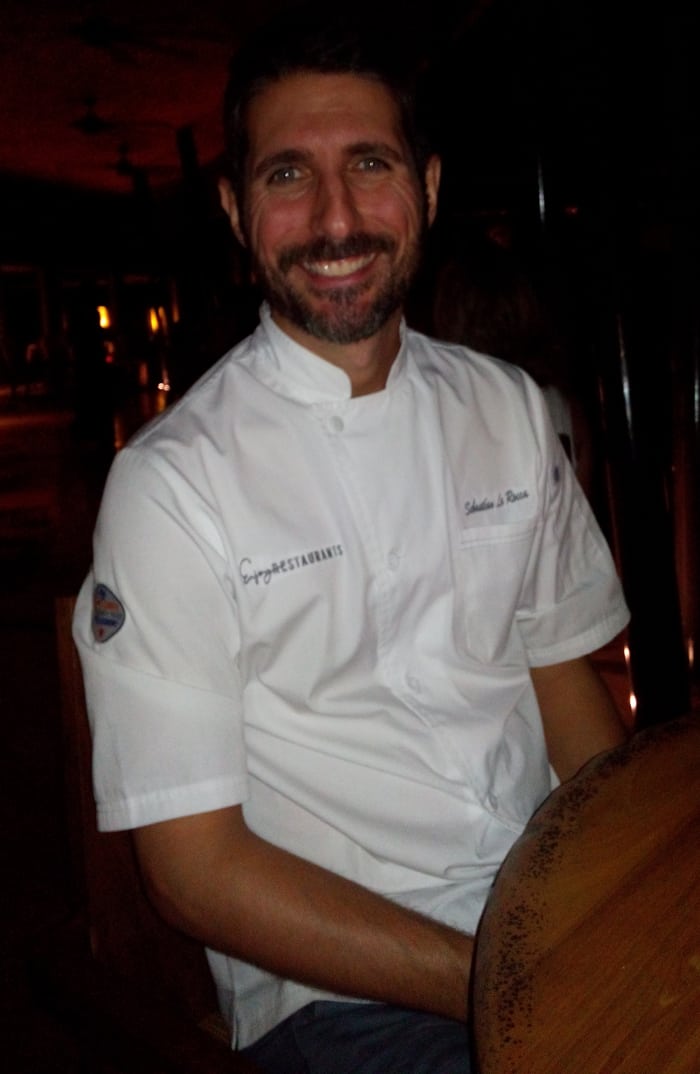 I was in for an education on what cooking food is all about.
Sebastián noticed approvingly that I was having the short rib, and I asked if this was his signature dish.
"It's one of them," he said.
"Is that why it's $35?" I asked with a laugh. It was the most expensive main course on the menu (the least expensive was $17).
"That is something silly," he said in excellent but delightfully accented English. The short rib used to be a third-quality cut, he said, "but at the moment the chefs around the world, we put it in fashion, and now you pay more for a short rib than a beef fillet."
Ah, the power of chefs. I asked him how long it was cooked.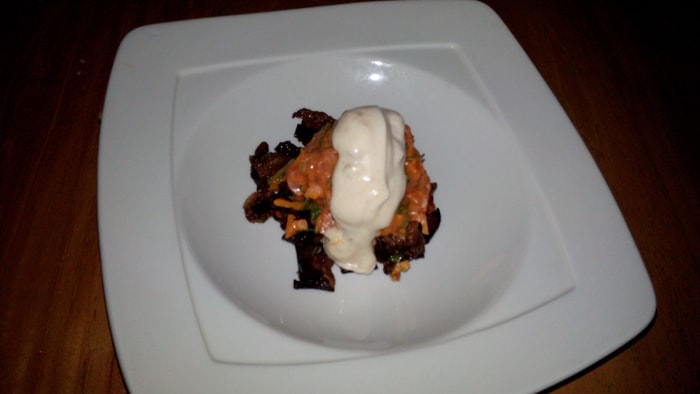 "That one is cooked for eight hours, slow-cooked," he said. "What we do first is we sear it and after that we put it with mirepoix — carrots, onions, celery, leeks, some garlic, red wine and Worcestershire sauce. And then we slow-cook it. After that we get it out, we do the rest of the meat, and we keep reducing to make the jus or gravy.
"But this dish has a lot of different techniques. The apple puree, for example, that's an idea for a dish I took from my grandmother. The way I do it is, I bake my apples like my grandmother used to do for dessert. I get my apples, cut the top, put some butter, sugar, little bit of water on the tray, slow-cook it in the oven. When they are caramelized really soft, you get it out. …
"Cook it slow on the fire with a little bit of jalapeño to get this texture. Puree is not too wet, not too dry, a nice, smooth texture."
Sebastián, I found, loves to talk about food. Unfortunately, my tastes run more toward the philistine than the haute cuisine, but I tried to keep up. (Someone once asked me what my favorite food was and I said peanuts.)
I admit I also like McDonald's sausage and egg biscuits with cheese — whereas Sebastián spent years working as culinary director for British celebrity TV chef Jamie Oliver, who exposed McDonalds' use of "pink slime" treated with ammonium hydroxide gas to fluff up its hamburgers.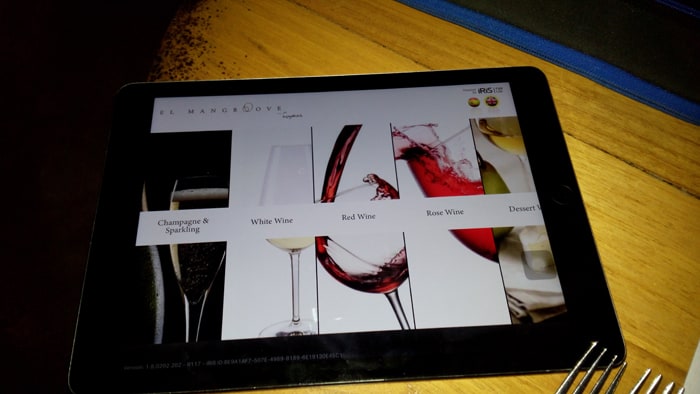 But we were going to meet in the middle, an Arkansas rube and an Argentine gourmet, to see if we could understand each other. Fortunately, I was so busy eating that he did most of the talking.
He asked if I was interested in history, and I indicated yes with my mouth full, and he said that during World War II many Italians couldn't afford parmesan cheese, so they came up with an alternative. They grated old bread and toasted the bread crumbs with garlic, olive oil and herbs until they were golden brown, then put that on top of pasta instead of parmesan. That's the very complement I was tasting right now on top of my short rib.
Born in Buenos Aires, Sebastián studied at the ultra-distinguished Culinary Institute of America in Hyde Park, N.Y., worked with master chefs Jean-Georges Vongerichten and Charlie Trotter and toiled in the kitchens of the Benihana and Nobu Japanese restaurants in Miami and New York.
For a while he bounced around Chile, Ecuador and Argentina, then became chef at the Four Seasons Papagayo, arguably the finest resort in Central America, right across the gulf from where we were now sitting.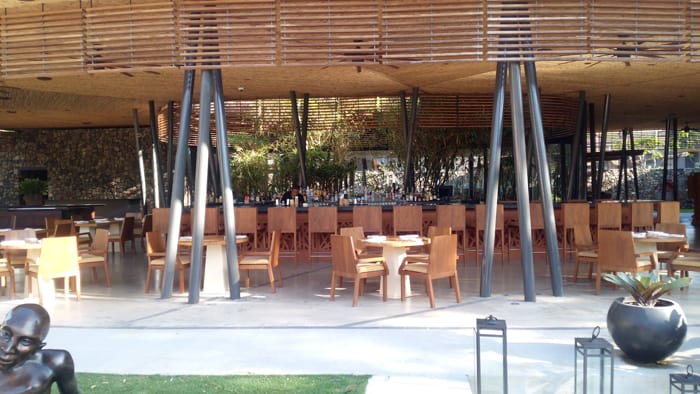 "I met my wife in Costa Rica, Karen, and we moved to London," he said.
"And she liked you because you know how to cook," I guessed.
"Yes, actually, that was the trick, you know, it's not the blue eyes, it was the cooking," he said.
I knew it. But I did think he has dreamy eyes, and I'm a dude.
London came calling, and Sebastián spent almost six years working there, first as head chef under Michel Roux at the fine-dining establishment Zodiac, which won four AA rosettes, the British equivalent of Michelin stars.
Then he went to work for Jamie Oliver, primarily as executive head chef at Barbecoa ("my baby"), a U.S.-inspired barbecue joint that was awarded one Michelin star and two rosettes.
Then in 2013, Sebastián was hired as culinary director for Costa Rica's Enjoy Group of hotels and restaurants, of which El Mangroove and its two eateries are the crown jewels.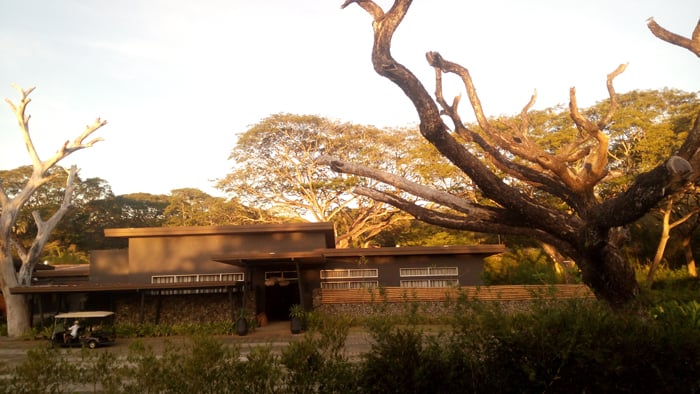 The other restaurants in the Enjoy Group are the L'ile de France, the Terruño Argentinian steak house and Actitud Buenos Aires, all in Escazú, plus the Bacchus Italian restaurant in Santa Ana.
"I'm not a hotel chef, I'm more of a restaurant chef," Sebastián said. What he wants to deliver, he said, is not so much a meal as an experience.
"Most of the hotels, the food is one more amenity, but if you see, around the world, this tendency is starting to change," he said. "We were trying to get an approach on food that's completely different. We want to give you food that can be on the same level as London or New York. … We don't want to give the classic food that the other hotels can offer you. We want to give you something where you say, 'Wow.'"
Speaking of which, here is Sebastián's list of "four things to make the people happy":
"First, be really honest with the food — so, great food, great product. If you know it's wrong, don't put it on the plate. If you know it's burned, don't just strip it and pull it, don't serve it.
"Second one: Wow factor. When you see it, you say, 'Wow, it looks so good.'
"No. 3 is the pop. I believe food should be making 'pop' when you eat it: flavors coming out in your mouth, a party in the mouth of flavors.
"No. 4: Create memories in our guests."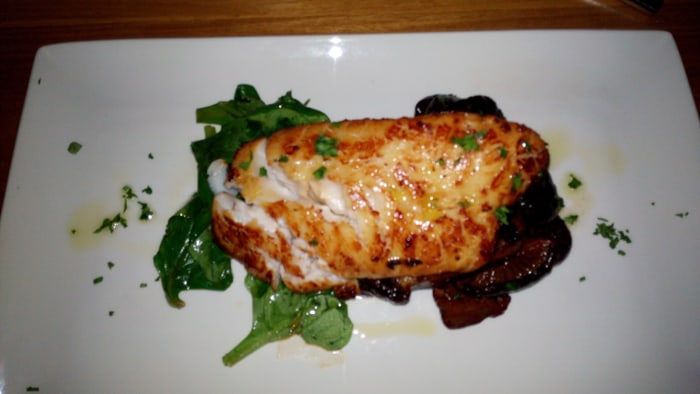 He said he was cooking a couple of months ago and a guest who had been here before said he'd been craving Sebastián's French toast for a year. He said another former guest told him she still dreams of his food, and a third customer told him that his Black Forest cake reminded her of her childhood in Germany.
"That is nice, when you create memories," he said.
Sebastián talked at length about how he sources his ingredients, closely overseeing the production of the beef, serving line-caught fish and wild and farmed prawns and working closely with vegetable growers in the Central Valley. He pointed to the cutting board on the table holding his fresh-baked olive bread and organic butter.
"The salt that we used on this board, we're the only property around Costa Rica that uses sea salt produced in Costa Rica," he said. "Most of the people get sea salt from Colombia or other countries. I took my time to search, and the people said, 'We don't produce salt here.' I said, 'Bull$#(&.'"
I laughed and said, "Why do you care so much about salt? Who cares? I mean, salt is salt, right?"
"No, salt is not salt," he said. "That's the problem. It's the same with olive oil. You see, if we work with local producers, we help to activate the local economy. It's good for everyone. When you explain to someone why you want this salt grain a different size, the producers tend to understand. … When you start, you have to invest a lot of time to work with the producers, but in a short time, you start to get [a return] in the quality.
"So salt is not salt," he insisted. "You can balance the percent of iodide, and the grain, if you want more crystals, less crystals, but all that, when you get it in your palate, your mouth, you're going to get the difference."
Maybe you can, pal, but it's all salt to me.
By now I had devoured my short rib and exhausted my Porn Star, but Sebastián wanted to make one last point that was very important to him.
He designed all these dishes, and he oversees all these restaurants, but the people doing the hard work in this kitchen every day are head chef Randy Siles and sous chef Tomás Castillo, both of Costa Rica.
"I can create food, I can teach them, but they do the day-by-day," he said. "They do the hard work. They get the long hours. And these guys are the real stars here. Myself, I'm just more of a facilitator. My success depends on their success. If they succeed, I succeed."
He said Randy, who just started here two months ago, "has lots of passion, and the team likes him." And Tomás, he said, "is a rock star."
According to Sebastián, some chefs say, "I'm the chef, this is my dish, that's it." But he said that's not his style — he wants people to try the food and see what they think, and if they can improve it, pura vida.
"When you are more open to listening to everyone, you're exposed, but as well you can continue learning, and this is a process where you never stop," he said.
"It's a business where you never finish, and you can learn from the top and from the bottom."
For more info: www.elmangroove.net.
Contact Karl Kahler at kkahler@ticotimes.net.