Costa Rica tourism cruised past another milestone in 2015, attracting a record-breaking 2.66 million tourists from around the world, Tourism Minister Mauricio Ventura said Friday. That means that the equivalent of more than half the population of the entire country of Costa Rica — 4.8 million people — visited the country last year.
Continued growth from the U.S., Costa Rica's most important tourism market, and the expansion of new airlines were among the top reasons for the continued growth, Ventura told reporters. The increasing number of tourists also helped the tourism sector swell by 9 percent in 2015, outpacing the national GDP of 2.8 percent by threefold. Ventura called the tourism sector a "motor for development" in Costa Rica, providing jobs and growing the country's international brand.
According to figures from the Costa Rican Tourism Board (ICT), the tourism sector was responsible for more than $2.8 billion in revenue during 2015 and employs roughly 600,000 people in Costa Rica through direct and indirect employment. That's a $246 million increase over 2014, Ventura said.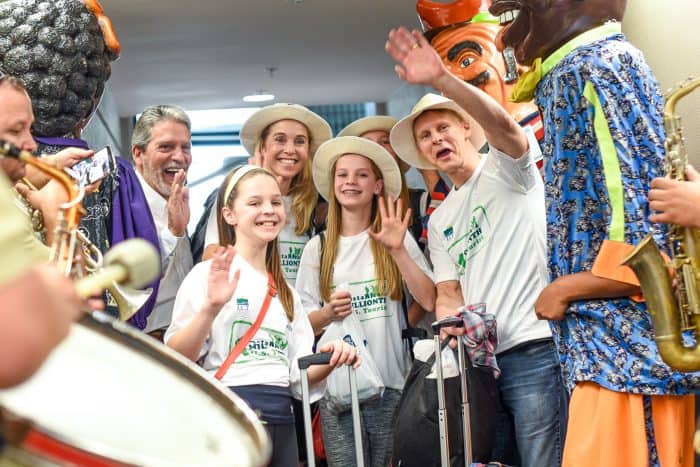 The United States is by far the largest single market for tourists to Costa Rica, totaling roughly 40 percent of all visitors with 1,077,044 U.S. visitors in 2015. The average U.S. visitor to Costa Rica stays for just over 11 days and spends an average of $1,340, according to ICT figures.
Nearly 400,000 tourists from Europe visited last year, including an important increase in British tourists. Thanks to new direct flights from British Airways, there was a 20 percent increase in tourists from the United Kingdom, the second largest percentage increase per country after China. China still has a relatively small number of visitors but saw 29 percent growth in 2015 over 2014.
Air traffic accounts for the largest amount of visitors. Thanks to new routes from British Airways, Southwest Airlines and other airlines, air traffic to Costa Rica grew 8 percent.
Ventura said visitors cite Tico hospitality as one of their favorite things about visiting Costa Rica. The worst? The quality of the roads. But bumpy roads didn't kept away the 30 percent of tourists who came back to Costa Rica for at least a second visit, according to ICT figures.
To maintain those numbers, Ventura said that ICT was working to update its sustainable tourism certification program and to expand cultural offerings for tourists beyond Costa Rica's world-famous wildlife and natural beauty.
"It's like the Olympics every day" when it comes to competing for tourist dollars, Ventura said. "We compete every day with the best in the world. Not just from Nicaragua and Panama but Vietnam, New Zealand, the world."