Not even five minutes into the album, a startling saxophone burst comes through, entwining with Lamar's rap lines. For an album that features the likes of Dr. Dre, George Clinton, Flying Lotus, even the ghost of Tupac Shakur, arguably the standout guest on the album is West Coast saxophonist/bandleader Kamasi Washington, who lends the proceedings a raucous, unfettered spirit.
For decades, jazz has seen its influence decline in popular culture, taking a back seat to rock, hip-hop, R&B and now electronic dance music. In March, the Jazz Line website reported that the genre was "tied with classical music as the least-consumed music in the U.S., after children's music." At the Amoeba Music flagship store in Berkeley, California, the "jazz cigarette" was more popular than jazz itself, with news that the record store would soon replace its jazz room with a marijuana dispensary.
Despite such news, 2015 saw jazz reassert itself as the ambitious and protean American music par excellence, its greatest practitioners reaching stunning new heights. Pianists Brad Mehldau and Vijay Iyer, alto saxophonist Steve Coleman, multi-instrumentalist Joshua Abrams, the unslottable reed player Matana Roberts and the aforementioned Washington released some of the year's most dynamic music, jazz or not.
But jazz soundtracked this tumultuous year not within its own confines but in how it escaped to infiltrate other genres. Musicians from indie rock and electronic music — including Kurt Vile, Floating Points, Hieroglyphic Being and electronic music chart-toppers Disclosure — invigorated their music by taking creative cues from the freedom of higher-minded spiritual jazz, its gales blowing through loud and free.
It's standing room only at Le Poisson Rouge, a club in New York's Greenwich Village, with more than 700 people stuffed inside to see Washington and his septet. The Los Angeles-based saxophonist had self-released a handful of his own albums and logged credits on a wide range of others, from Ryan Adams's 2001 "Gold" to Snoop Dogg's mid-'00s works to Flying Lotus's 2014 bass-prog-jazz dervish, "You're Dead," but this year marked his proper debut in "The Epic."
Not even two months after "To Pimp a Butterfly" alighted atop the Billboard charts, Washington stepped forth with his own ambitious effort, boasting a 10-piece band (at times supported by an orchestra and choir) that created the sprawling three-disc — and approaching three-hour — album "The Epic." It was a grandiose artistic statement, and Washington hinted that it was the tip of the iceberg.
Much like his colleague Lamar, Washington had a tentacular approach when it came to his music. Across its 17 tracks, Washington and his group moved between big-band and modal jazz, soul, gospel, funk and R&B, mutating from one to the other and back, forceful and graceful as a bull in ballet shoes.
When Washington takes the stage, he does so in a tan-and-silver dashiki. While it gives him the look of spiritual jazz players such as Pharoah Sanders and Sun Ra, Washington is lyrical rather than fiery.
On his winding solos, he harkens back to John Coltrane's tone in the early 1960s, the era between his sheets of sound and shrieking late work. From the bandstand, Washington shouts out to his peers Robert Glasper and Terrence Martin in the crowd, and the band roars to stratospheric heights and simmering grooves.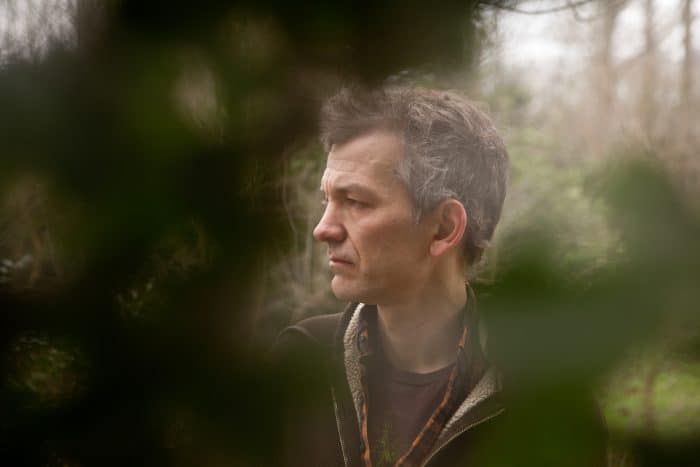 Washington was not the only ambitious player in the jazz world to reach new heights and audiences this year. Pianist Mehldau, who has worked with everyone from guitarist Pat Metheny to the late Stone Temple Pilots frontman Scott Weiland, released a weighty eight-album box set, "10 Years Solo Live," collecting a decade of solo piano that beggared belief.
Brooding, exhilarating, contemplative and tempestuous across its many hours, Mehldau paid tribute to the likes of saxophonist Coltrane and pianist Thelonious Monk while also unraveling and reconfiguring plenty of music from the world of pop and rock. Covers of songs by the Beatles, Jeff Buckley, Radiohead, Sufjan Stevens, Nirvana, Pink Floyd and the Beach Boys were pulled open at the seams and explored from numerous angles.
It's true that jazz acts such as Medeski, Martin and Wood and The Bad Plus trod similar ground (right down to the latter's cover of "Smells Like Teen Spirit"), but Mehldau pushed well beyond the melodies into darker places. And pianist Glasper, who mingles quite often with hip-hop/R&B in working with Kanye West and Erykah Badu, released "Covered," which found the pianist and his trio tackling everyone from Jhené Aiko, Joni Mitchell and, yes, Radiohead.
To listen to Philly rocker Vile is to hear the slacker teenage son of Tom Petty and Dinosaur Jr. But in advance of his latest album, "b'lieve i'm goin' down," Vile told Rolling Stone that his own musical tastes trended towards mystical, jazzy trances — records by Alice Coltrane and Sanders, where "the music drones on and on, but in a freer way. There's a sort of melancholy in the way the music just sprawls. It wanders." Sure enough, when onetime John Coltrane sideman Sanders played a show at Brooklyn rock club Baby's All Right back in May, the tall, gangly Vile was spotted standing in the middle of the sold-out room, nodding along.
But jazz made the greatest inroads in the genre least likely to be associated with its free-meter and exploratory melodic sense — EDM.
Blue Note soul jazz singer Gregory Porter's powerful baritone began to resonate on underground dance floors when his 2011 song "1960 What?" got remixed by house music producer Opolopo. A similar thing happened when his soaring single "Liquid Spirit," off his Grammy-winning 2013 Blue Note album of the same name, was remixed in 2015 by Claptone and topped the Beatport charts.
Soon after, Porter found himself working with Disclosure on the duo's new album, "Caracal," with the single "Holding On" reaching the top of the U.S. dance charts. "I think you can be as soulful and evocative as you want to be in dance music," Porter told Newsweek. "What matters is that the message you're singing doesn't change."
Before jazz was eclipsed by rock music in the mid-'60s, it was the sound of civil rights, of black nationalism, of riot and protest in the street. For cultural critic Stanley Crouch, jazz served as a metaphor for democracy, the rejection of the limits of class and caste reflected in a music "in which improvisation declares an aesthetic rejection of the preconceptions that stifle individual and collective invention," as he wrote in his 1995 collection, "The All-American Skin Game." Racial upheaval defined 2015, harking back to the way that it defined 1965, so it makes sense that an artist of Lamar's caliber and scope would draw on the revolutionary sounds of jazz and find a way to make his flow work with Washington's horn.
Or maybe in an era when loops and samples and a dictated four-on-the-floor underpins everything from hip-hop to pop to techno, artists are seeking a greater challenge and a wider range of dynamics. One of the most acclaimed electronic records of the year, "Elaenia," comes from the London-based producer Floating Points (aka Sam Shepherd).
That it sounds nothing like the current electronic music landscape but rather like one of Herbie Hancock's groundbreaking records of the early-'70s (think "Mwandishi" and "Sextant") speaks to the tastes of Shepherd, who has always gone against trends.
When dubstep was au courant in London, Shepherd delved into boogie and disco. So why not craft an electronic record that intermingles modular synth blips with string sections and horns?
This past November, Floating Points headlined at the Brooklyn Electronic Music Festival. The packed room reflected the stage setup, where Shepherd surrounded himself with analog synthesizers of every vintage as well as an 11-piece band that included a drummer, a string quartet and full brass section. Midway through the show, there came an extended sax solo. Rather than wait for the bass drop, a roomful of electronic music fans roared their approval as the saxophonist soared higher.
© 2015, The Washington Post