In a sea of lights, carols and holiday shoppers, there's no doubt that Christmas is just about here in Costa Rica. But if you're new to the Tico celebrations, what are the can't miss events? Here, a primer:
The Tope
Costa Rica's traditional "tope nacional" on Dec. 26 is the country's biggest horse parade, part of the celebrations of the National Day of the Rider. A holiday tradition for many Ticos, it hosts approximately five thousand riders, decked out (as are their equine companions) in their finest, and more than one million viewers. During the event the most common outfit is blue jeans, a cowboy hat, boots and a plaid shirt.
The Tope takes place Dec. 26 along the Second Avenue, San José. It starts at 12 noon. Free. More info: Detope Website.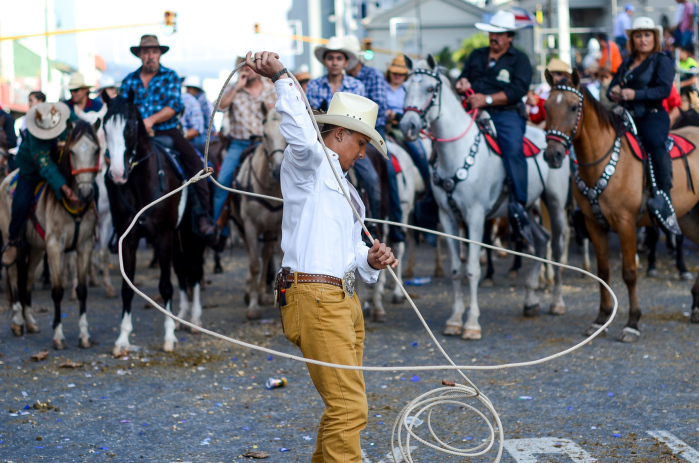 Palmares
Twelve days of celebrations of the patron saint of Palmares, northwest of San José, includes horse parades, live music, a basketball contest, children's festival, horse exhibit, carnivals, the ranchero festival, fireworks, and more.
Fiestas Palmares take place Jan. 13 – 25 in Palmares, northwest of the capital. More info: Fiestas Palmares Facebook page.
Festejos de Fin de Año de San José (Zapote)
This mega-fest in the eastern San José district of Zapote offers a little bit of everything. Find all types of food, the famed Tico-style bullfights in the Zapote rings, dozens of rides, temporary tattoos, parades, live music, giant bars, and many more activities.
The End-of-Year Celebrations take place Dec. 25 – Jan. 3 at Campo Ferial Zapote in eastern San José. More info: Fiestas Zapote Website.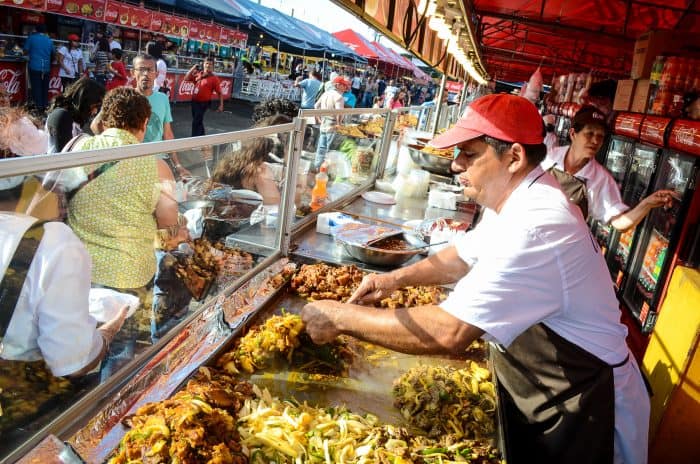 Christmas and New Year's Eve Fireworks
On Christmas Eve and New Year's  Eve, huge fireworks shows will take place at the Campo Ferial Zapote, accompanied by music, food and games. (Of course, if you like your fireworks homespun, there will be no shortage in them in the streets and patios of homes alll around the country on Christmas Eve, Christmas Night, and New Year's Eve.)
Christmas Eve and New Year's Eve Fireworks take place the nights of Dec. 24 and 31 at the Campo Ferial Zapote in eastern San José.
Bullfights "Toros a la Tica"
While the Zapote bullring remains the traditional king of Tico-style bullfighting, the bullfights of Pedregal have drawn their own following in recent years: they feature a bull riding championship, rodeos, and more, with food and live music.
"Toros a la tica" takes place Dec.25 – 31 at Centro de Eventos Pedregal in Belén, west of San José. Adults ₡8,000 ($16) and children ₡5,000 ($10). More info: Toros a la Tica Website.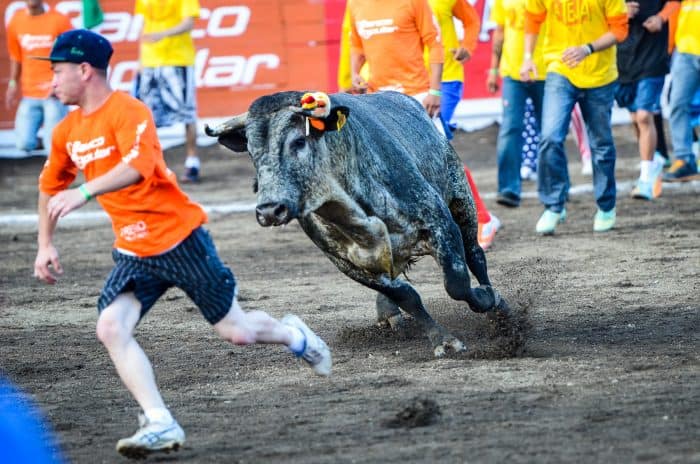 The Chinamo
In many Costa Rican homes, it's not really Christmas without "El Chinamo" is the background noise. For most of December, it's a party every day on Channel 7/Teletica with the traditional holiday variety show, which includes live music, food, contests, karaoke, the Costa Rican comedy "El Porcionzón," and a lot more. Tune in or visit the website to find ways to attend.
El Chinamo takes place Dec. 10 – 23 at 8 p.m. More info: Chinamo Facebook page.