NEW YORK – Two nephews of Venezuela's first lady appeared in a Manhattan court Thursday and denied charges of conspiring to smuggle cocaine into the United States.
Efraín Antonio Campo Flores, 29, and Francisco Flores de Freitas, 30, were arrested in Haiti in November and flown to New York by U.S. Drug Enforcement Administration agents.
They are sons of brothers of Venezuelan President Nicolás Maduro's wife Cilia Flores. She also served as speaker of the National Assembly from 2006 to 2011.
The men appeared at a hearing before Judge Paul Crotty and denied charges they had plotted to smuggle at least five kilograms of cocaine into the United States.
Campo Flores was crying as he walked into the courtroom.
Both men, wearing blue prison jumpsuits, said "no culpable" — not guilty in Spanish — when the judge asked them to enter a plea.
The judge scheduled another hearing for Feb. 29.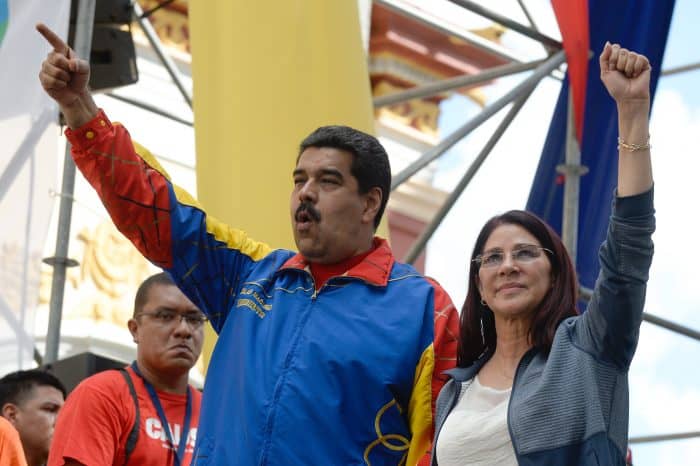 During Thursday's session, defense and prosecution lawyers briefly discussed evidence presented by the government's side, including hours of audio and video that allegedly implicates the two young men in drug smuggling plans. Besides the Haiti case, the two men are accused of taking part in meetings to plan a shipment of cocaine to the United States via Honduras. If convicted they face up to life in prison.
The speaker of the Venezuelan National Assembly, Diosdado Cabello, has likened their arrest at a posh hotel in Haiti to a kidnapping by the DEA.
Venezuela, meanwhile, lashed out at what it called "judicial terrorism" by the United States in another high-profile drug case, this time against the chief of the Venezuelan national guard, Néstor Reverol.
See: Venezuela national guard chief accused in US drug trafficking indictment
A soon-to-be-unsealed indictment accuses Reverol of taking bribes from drug traffickers to tip them off to raids and block drug investigations, The New York Times reported Wednesday.
"Venezuela expresses its deepest rejection of U.S. foreign policy, which uses police and judicial terrorism by national agencies," the foreign ministry said in a statement.
Maduro's government is on the defensive in Venezuela after suffering a landslide defeat to the opposition in legislative elections this month.