SAO PAULO, Brazil — It played a key role in the creative bookkeeping at the heart of the impeachment process against Brazil President Dilma Rousseff. It spearheaded the debt surge that contributed to the country's loss of investment grade. Its biggest client has been Petrobras, the scandal-plagued state oil company.
BNDES, the huge development bank owned by the Brazilian government, seems to keep turning up in the state's deepening crisis, as does its chief, Luciano Coutinho, whose hand has been on the spigot of the subsidized lending that drove the country's spectacular growth in its go-go years.
With his formal suits, Cornell PhD and professorial air, Coutinho was admired for policies that turned a third world striver into a global powerhouse. Now he is under attack for those same practices. His fall-from-grace saga captures the scope of the spreading disaster with his once-lauded lending practices now suspected by some as one of the causes of Brazil's meltdown.
"This crisis has a lot to do with the increase in state- based intervention," said Sergio Lazzarini, a business professor in Sao Paulo and co-author of a book about the development bank. He said the lending failed to lift the investment rate from 20 percent of GDP, half of China's rate, data that "fly in the face of Coutinho's original idea that expanding state support would substantially revamp investment."
Earlier this year, as the economy headed into its worst downturn in decades, opposition lawmakers hauled Coutinho in for a six-hour grilling, the air thick with disenchantment. Tell us about letting the government put off transfers to help it mask its deficit, they demanded, about the 535 billion reais ($141 billion) your bank owes the Treasury for off-budget loans, and why the biggest campaign donors tend to get the most support.
Coutinho yielded no ground, replying, "The bank's decisions are ruled by a rigorous and impersonal process without any political motivation." He denied allegations that he had brokered a campaign donation by a building magnate and defended the deferred Treasury transfers as legal.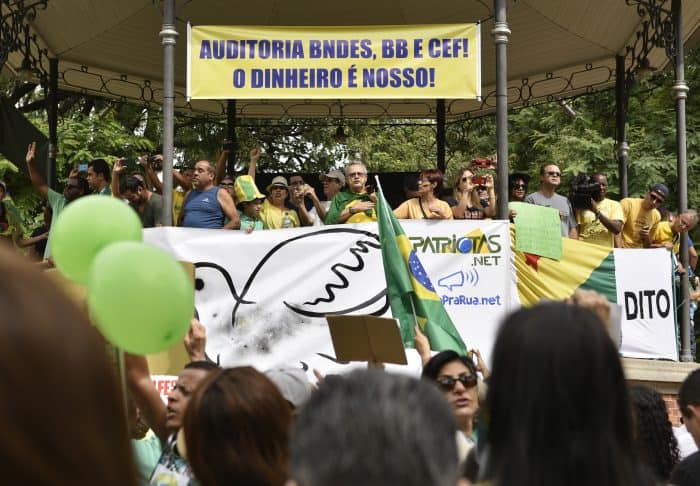 Under Coutinho, BNDES evolved into the most aggressive lending tool of state intervention in a developing democracy. Its practices have long been secretive and now its books are being pried open as the Petrobras probe and other inquiries create pressure for transparency. Police visited the bank's headquarters last month to demand details about loans for companies of a friend of ex-President Luiz Inacio Lula da Silva. The Supreme Court has ordered the bank to open to government auditors its financial operations with beef maker and top campaign financer JBS SA.
Coutinho's quest to create global Brazilian companies — known locally as "national champions" — is also under scrutiny. Two-thirds of BNDES lending since 2008 has been to the biggest corporations, many owned by the state or billionaire campaign donors. In the same period, the bank received 441 billion reais in Treasury loans that helped fund its balance sheet. With the intention of fueling job creation, the loans to BNDES exploited a loophole letting the government take on more debt without asking Congress.
The son of a doctor from Brazil's poor and arid northeast, Coutinho became the most powerful economist in a region where state-driven economics were emboldened by a "pink tide" of leftist leaders. Today, as sinking commodity prices force that tide to recede, he's being reined in by an economist from the University of Chicago, Finance Minister Joaquim Levy.
Levy cut back BNDES lending and is haggling over ways to shore up its fiscal accounts, including early repayment of some of the bank's Treasury loans, which are not all due until 2060.
The cost of Coutinho's Treasury deal is piling up, says Armando Castelar, an economist at Fundação Getúlio Vargas in Rio de Janeiro, who estimates a bill of 40 billion reais a year in interest to taxpayers. That's without counting collateral damage – the bank's subsidized loans are undercutting the government's attempt to keep inflation from double digits, forcing higher interest rates that, in turn, drive up interest rates for other borrowers.
"Taxpayers pay a hefty price for those loans," said Castelar, a former official at BNDES. The bank says the interest bill is a fraction of Castelar's estimate, or is even negative if you factor in the potential tax revenue created by the investment that BNDES loans encourage.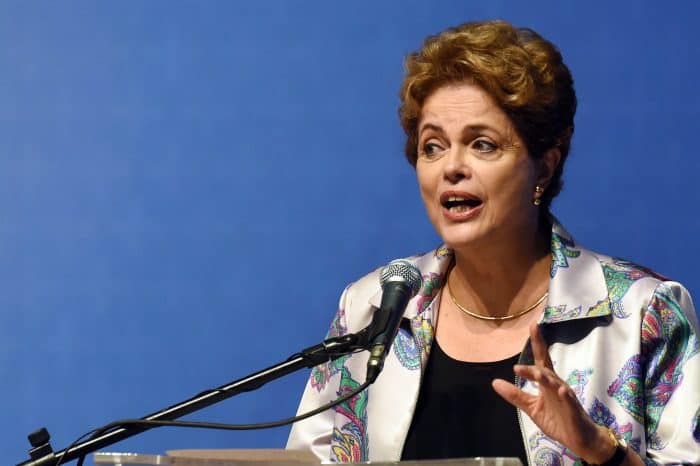 The bank was opened in the 1950s by Getulio Vargas, the populist-turned-dictator described by Franklin D. Roosevelt as a co-inventor of the New Deal. Designed to develop industry and infrastructure, the bank played an important role in buying stakes in privatized companies in the 1990s.
Coutinho was on a path to become a doctor like his father until, at 17, he caught a speech by Celso Furtado, the originator of a theory that growth, especially in the developing world, is best stimulated through government intervention. He excelled as a student, taught economics (Rousseff was his student), did a stint at the ministry of science and technology and co-founded LCA Consulting, where he oversaw the mapping of the industrial sector. He was tapped to head BNDES by then-President Lula.
The bank's 2010 equity investment in JBS, the meat company, was among its most lucrative when the stock more than doubled. But now lawmakers want to know why a successful company needed state support, and was it a coincidence that JBS is among the biggest campaign donors to the ruling party? Government auditors accused JBS of getting special treatment.
A BNDES spokesman denied that and said the bank's participation helped JBS improve its governance: it demanded more financial oversight and a crackdown on its suppliers who had been participating in deforestation and other illegal practices. JBS has said its relationship with BNDES is "clear and transparent" and its donations within the law.
The congressional inquiry has looked into BNDES loans for projects abroad built by the country's top construction conglomerates. The builders known for bankrolling political campaigns have been cited in the Petrobras probe for creating a bid-rigging cartel. And prosecutors are separately investigating whether Lula participated in influence-peddling when one of the builders sponsored his trips abroad where the firm had BNDES-backed projects. The bank and Lula have denied wrongdoing.
The bank's role in what critics call Rousseff's creative accounting began as early as 2010, when BNDES bought Petrobras shares, funding the oil company's purchase of government oil reserves. The operation, realized one day after the Treasury granted BNDES a loan, helped the Treasury cut its deficit.
Rousseff is also accused of "fiscal pedaling" — intentionally letting the government put off payments owed to BNDES and other state banks, which, in turn, lets the government report a smaller deficit. The bank denies participating in any such scheme.
Government auditors plan to intensify their scrutiny of BNDES accounts, says Augusto Nardes, a top government auditor. As he put it in an interview, "Brazilian society must be able to know where its money is ending up."
The bank's Treasury backing has been pulled out from under it: 2015 will be the first year in a decade the Treasury lent it nothing. With Levy's austerity crusade under way, it could be years before the bank that once lent nearly 200 billion reais a year returns to its previous stature, if ever.
"We're in a severe and complex fiscal adjustment," said Marcelo Nascimento, the bank's head of economic research. "The bank is trying to adjust too."
–With assistance from Sabrina Valle.
© 2015, Bloomberg