MEXICO CITY – It's been a tough run for Latin American leftists, and investors couldn't be happier.
Traders have snapped up assets from countries showing a shift away from the populist leadership of the past decade. Venezuelan bonds climbed to the highest since May after the opposition on Sunday won a majority in Congress for the first time in 16 years. The Global X MSCI Argentina exchange-traded fund has seen assets under management jump since polls first showed a business-friendly candidate was likely to win the presidency in last month's elections. Investors have piled into the biggest Brazil stock ETF as lawmakers initiated impeachment proceedings against President Dilma Rousseff.
"There's a major shift for the region," said Michael Ganske, who oversees $4.5 billion of debt and currencies as head of emerging markets at Rogge Global Partners in London. "That's what investors are trading."
Here's more:
— The iShares MSCI Brazil Capped ETF attracted $70.2 million of inflows last week, the biggest five-day increase since June, when lower house chief Eduardo Cunha said he accepted a request to impeach Rousseff. Investors poured in another $23.3 million on Monday.
— Investors have put $8.5 million into the biggest Argentine ETF since Oct. 23, just before the nation's opposition unexpectedly won the first round of presidential elections, helping boost the fund's total assets by 56 percent. New President Mauricio Macri, a wealthy businessman, has said he would abandon currency controls, cut subsidies and embrace closer ties with the region's more-open economies.
— Venezuela's bonds due in 2022 rallied the most since August on Monday and advanced again Tuesday and Wednesday on wagers that a stronger opposition will act as a check to the type of policies that have left the country reeling from triple- digit inflation, a shortage of dollars, empty store shelves and an economic contraction.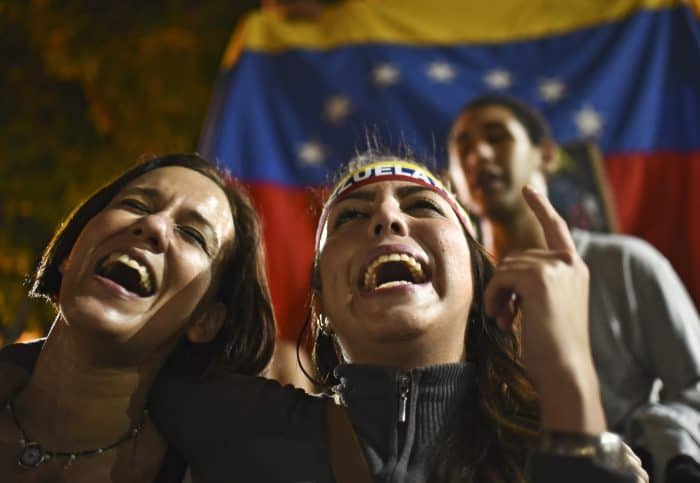 Still, that euphoria isn't showing up in some other markets in the region, which is forecast to post its first economic contraction since 2009. The Bloomberg JP Morgan Latin America Currency Index is trading near a record low reached on Sept. 23, while Brazil's real has barely trimmed this year's plunge since the impeachment proceedings were announced. Argentina's Merval benchmark stock index has slumped 6.1 percent since Macri won the elections.
In the case of Brazil, Moody's Investors Service and Fitch Ratings have said the process of ousting the president could add to political uncertainty, further hurting an economy that's heading toward the longest recession since the 1930s. Hearings could take months, involving several votes in Congress that ultimately may result in Rousseff's ouster.
In Argentina, Macri's challenges are seen as substantial with the budget deficit soaring to the widest in three decades and inflation, as tallied by private economists, running at an annual pace of more than 20 percent.
The International Monetary Fund sees the Venezuelan economy contracting 10 percent this year, while analysts polled by Bloomberg predict prices will rise about 124 percent. The opposition could struggle to change policy because Nicolás Maduro remains president until 2019 and the Supreme Court and central bank are packed with his appointees.
© 2015, Bloomberg News