MONTREAL – For police forces across Canada, the month of August is harvest time.
Officers slip on their coveralls, grab thick gardening gloves, shoulder machetes and begin the annual ritual of chopping down marijuana plants hidden in cornfields, remote mountain valleys and forest clearings.
If the grower is unlucky enough to be caught red-handed, he is cuffed and taken off to court. Each police unit hits two or three of these hidden marijuana plantations, with the confiscated pot taken to incinerators. The destruction of marijuana plants goes on for about two weeks, and then it's back to normal police work.
Has this war on marijuana worked?
"No, it hasn't," said Clive Weighill, chief of the Saskatoon police force, president of the Canadian Association of Chiefs of Police and a veteran of the August raids.
Times, however, are beginning to change in Canada.
The new Liberal government has promised to act quickly to legalize marijuana for general use, which would make Canada the first G-20 country to end cannabis prohibition on a national level.
Weighill is among those in favor. "We are looking to the United States and the Colorado experience, the Washington experience, and we hope to learn from that."
The opposition Conservative Party strongly opposes legalization, claiming it will make cannabis "more easily available to youth." During the recent election campaign, former Conservative prime minister Stephen Harper said marijuana is "infinitely worse" than tobacco and "is something we do not want to encourage."
But faced with a large Liberal majority supported by the socialist New Democratic Party, the Conservatives are powerless to stop legalization.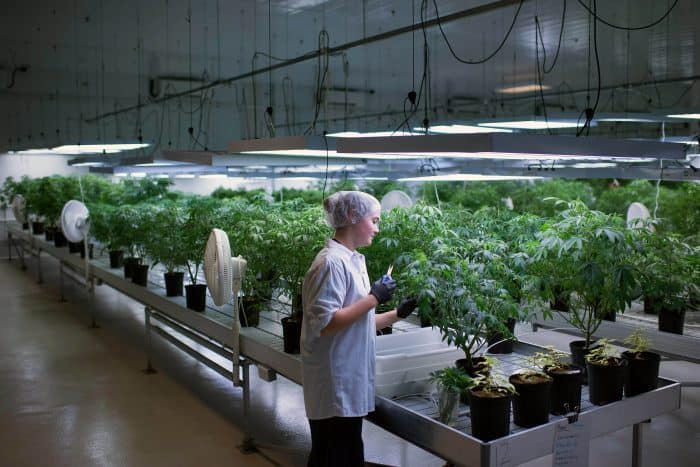 Although the war on drugs in Canada has been nowhere near as dramatic as the ones waged in Mexico, Colombia, Brazil and the United States, it has nonetheless involved violence and consumed considerable financial and human resources. In the late 1990s in Montreal, an outlaw biker gang war claimed 165 lives and ended only after a crime reporter was shot seven times (he lived) and the Hells Angels threatened to assassinate politicians. The violence was all about the control of illegal drug sales, including marijuana.
The Liberals point out that more than 600,000 Canadians have criminal records for simple possession of marijuana, and the number continues to grow. They say it is a needless destruction of lives.
Each year the federal government spends as much as 500 million Canadian dollars (roughly $374 million U.S.) on drug enforcement and prosecution, according to the auditor general. About 50 million Canadian dollars go to raiding marijuana plantations. These figures do not include the money spent by provincial and municipal authorities.
Yet a large number of people still use cannabis. For about a decade, studies have shown that past-year use among Canadians age 15 to 24 is the highest in the developed world, with a recent study putting the rate at 24.6 percent. For adults 25 and over, the figure drops to 8 percent.
"Our system is badly, badly flawed," said Eugene Oscapella, a law professor at the University of Ottawa and longtime advocate for legalization. "I keep asking myself a question that I have been asking for 30 years: Could we have done a worse job if we tried? Could we have found a way to create more dysfunction than we managed to create?"
The Canadian Center on Substance Abuse, a federally funded research organization, has already cautioned against rushing into legalization.
After a fact-finding mission to the U.S. states of Colorado and Washington, their experts' answer was to "go slow."
"We have to be clear on what our goal is, why are we doing this," Rebecca Jesseman, a specialist in performance mechanisms at the center, said. "Are we looking to promote public health? Are we looking to reduce youth access? Are we looking to cut out the black market? What is the primary goal, because that will also help us shape regulations, monitor our progress towards that goal and monitor our success."
She added that the center believes the dominant concern should be public health.
See: Marijuana use in the US more than doubles in just 12 years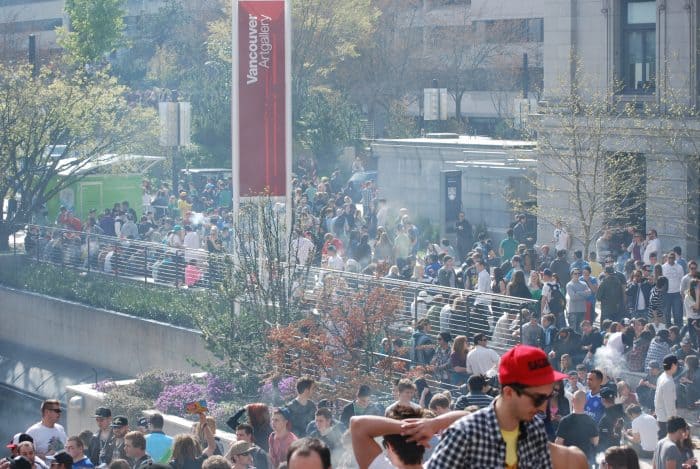 One of the more important lessons from Colorado was that the state appears to have lacked a sense of clear purpose and finds itself unable to control a growing industry that is clearly targeting young people, she said.
"They are selling cannabis as candy," she said, referring to products laced with THC (the main psychoactive element in cannabis) sold under brand names such as Cherry Kush Lollipops, Ganja Joy, Keef Kat and Bubble Gum.
She noted that in the absence of regulations, companies will push the envelope to make a profit.
"You have established new corporate and consumer interests, and it's very hard then to roll that back," she said.
The center's director of research, Amy Porath-Waller, said the health effects of marijuana on adolescents have to be considered. Studies show that daily or weekly cannabis use can slow brain development, impair cognitive functioning, memory and decision-making.
She said, however, that after a month of non-use these impairments disappear.
"It's not clear yet if these deficits last beyond a month, if they are permanent, irreversible," she said. "These are areas of active research."
Nor is it clear, she added, whether occasional users are similarly affected.
Canada legalized medical marijuana about 15 years ago. Health Canada has so far issued 26 production and distribution licenses to about 20 companies.
Recent mergers and acquisitions indicate an industry consolidation as companies compete for a bigger share of a still-developing business, which Health Canada claims has a potential of about 450,000 daily customers. At current prices, that represents an industry worth 1.2 billion Canadian dollars – about $900 million U.S.
Canopy Growth, which operates out of a former Hershey's chocolate factory in the small town of Smiths Falls, Ontario, recently bought two additional medical pot producers and is eager to expand into the recreational market.
So too are investors. When Trudeau's Liberals won the October election, Canopy's stock price jumped to $3.65, from $1.50, before falling back to the $2.30-to-$2.50 range, which puts the company's value at about 220 million Canadian dollars.
Canopy, now the largest medical marijuana company in Canada, has 7,300 registered medical customers and is "very well positioned" to jump into the recreational market, company founder and chief executive Bruce Linton said.
"We already have been ramping up to be ready for that," he said.
He said the medical marijuana production model should be transferred to general use. Production has to be completely natural, using no chemicals. Packaging is restrained. Sales could be made through the same type of government-owned outlets that sell alcohol in most of Canada.
Law professor Oscapella, however, looks at the growth of companies like Canopy as a potential nightmare. He fears the concentration of corporate power into a "Big Pot," with the kind of vested interests associated with global alcohol and tobacco companies.
"My goal is to have what is inevitable in our society be as safe as possible and to try to discourage harmful use," he said. "That is very different from what big industry would want with cannabis."
Read more marijuana legalization stories here
© 2015, The Washington Post