PUERTO JIMÉNEZ, Puntarenas — I found my nephew Orpheus outside the BM supermarket next to a sign advertising "6 Minuto Retratos," with examples of 6-minute portraits he had done in L.A.
An unsmiling man was sitting across from him, frozen in the afternoon heat. Orpheus was hunched over his drawing pad, moving his eyes quickly between the man and his portrait, reproducing the face with his pencil.
"Good likeness," I said.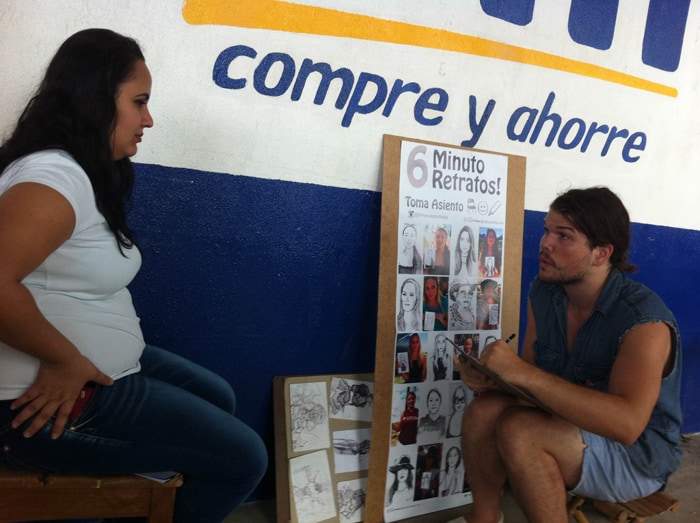 Orpheus mumbled a greeting without being distracted from his task for a second.
Putting down the pencil, he sorted through his gray markers, uncapped one with his teeth and used it for shading, the cap still in his mouth.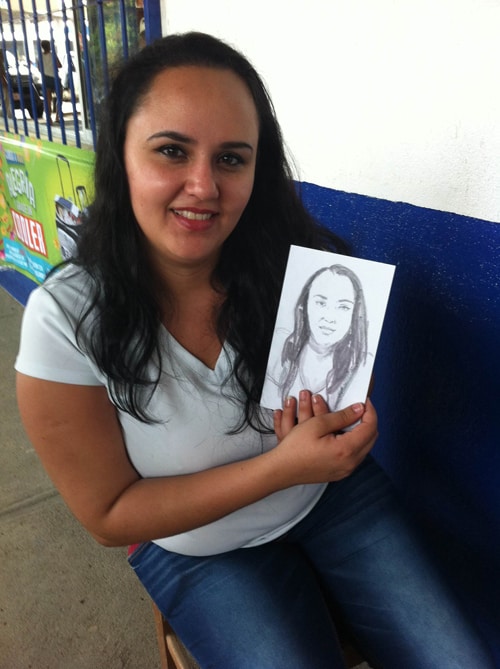 I noticed a woman sitting nearby and asked if she was with the man. She was. I asked if she was going to get her portrait done. She wasn't.
Since I am totally incapable of minding my own business, I asked her why not. She didn't have a good answer. I said if he and she were a couple, then they should get matching portraits. I didn't want her to go home empty-handed. I told her I would pay for it.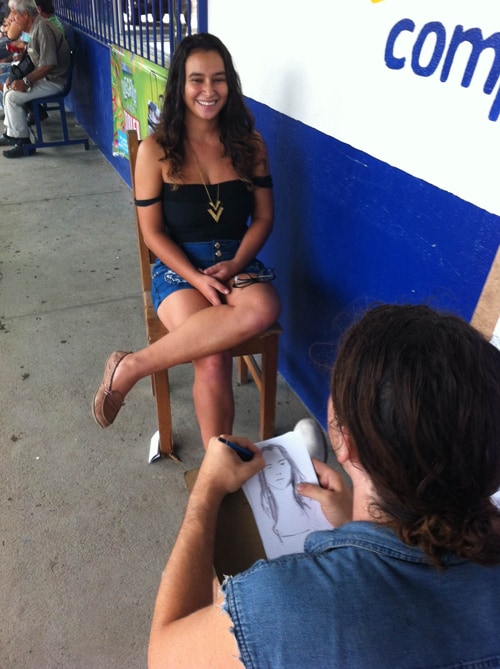 She raised her eyebrows at my offer. Soon I saw she was putting on lipstick, looking into a little mirror.
At 1,500 colones, I thought Orpheus wasn't charging nearly enough, but he said he kept his prices low because he wanted to do as many portraits as possible.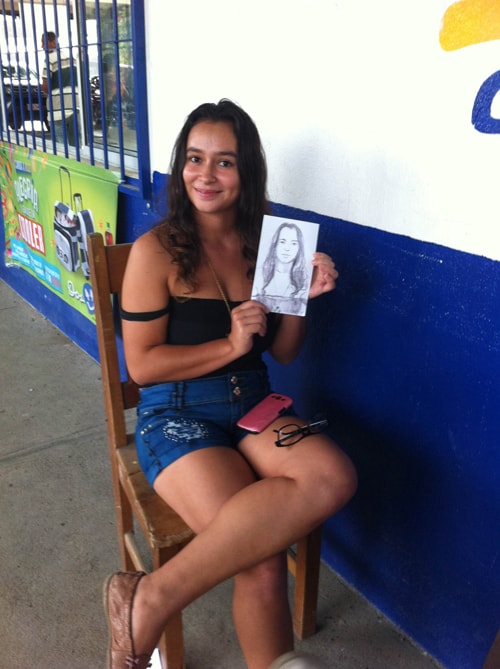 Orpheus is a professional artist whose greatest hits are graphic novels based on the young adult books "The Red Pyramid" and "The Throne of Fire" by author Rick Riordan, best known for the "Percy Jackson and the Olympians" series, for which Orpheus has also done storyboards and coloring.

So why is this accomplished graphic novelist (who looks like Jesus, I often tell him) doing 6-minute portraits for $3 in Costa Rica?
Because he loves it.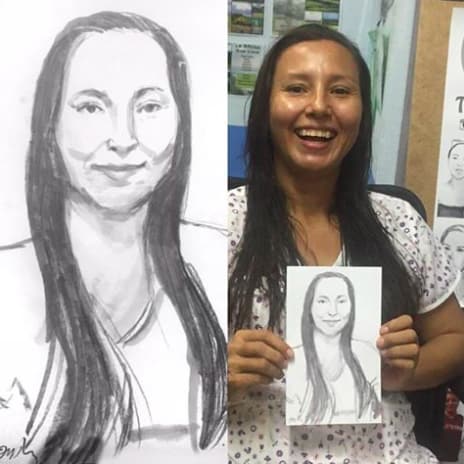 When the man's portrait was finished, Orpheus handed it to him and asked him to pose for a photo with it. It was a very good likeness, and the man was pleased.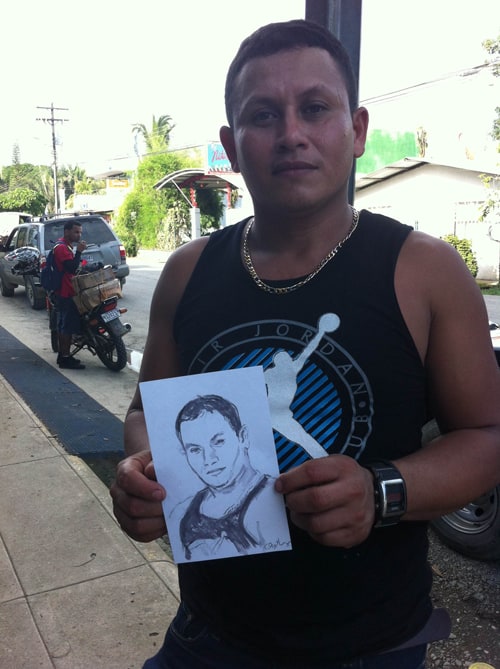 And so the woman took me up on my offer and sat for her portrait. She looked very serious, like she didn't want to be caught smiling.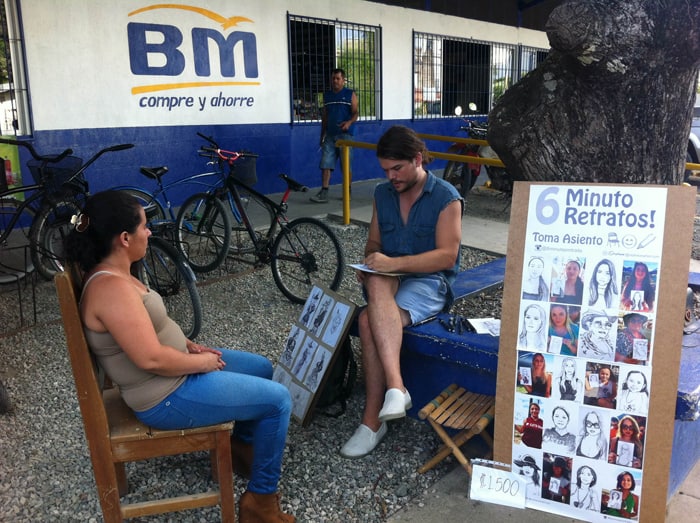 But when it was done and in her hands, her face lit up. She stayed in the chair a long time, looking at it, treasuring it.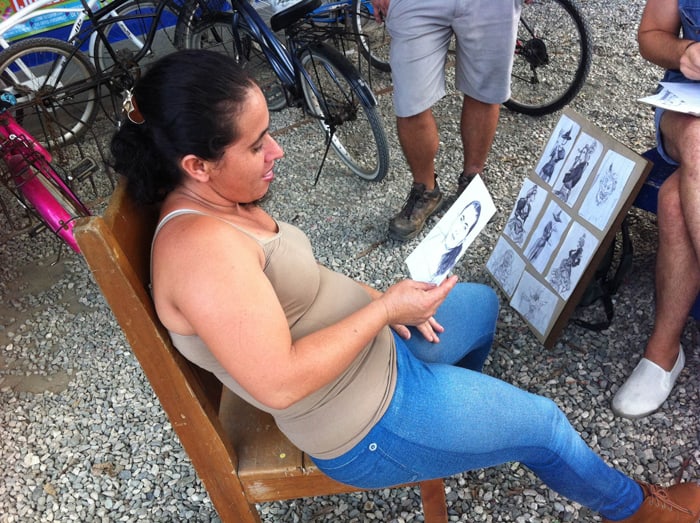 Then she gave both me and Orpheus a big, grateful kiss on the cheek.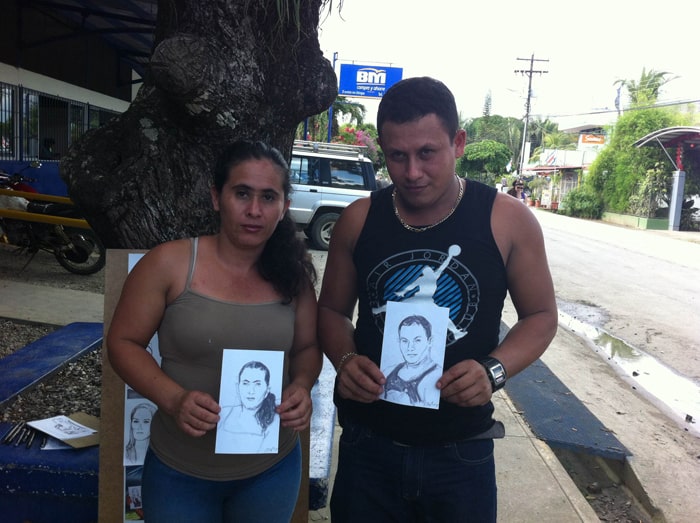 Best $3 I ever spent.
To see more: https://www.instagram.com/6minuteportraits/
https://www.facebook.com/6-minute-portraits-1065689196797222/timeline/
Contact Karl Kahler at kkahler@ticotimes.net.