Tim Fischer, a retired Australian politician and former deputy prime minister in the right-wing government of Prime Minister John Howard, issued a stern rebuke of U.S. gun laws Thursday in the wake of the deadly San Bernardino attacks.
In an interview with Australia's ABC News, Fischer decried the prevalence of mass shootings in the United States, insisting that it's time to "call out" Washington.
"All [the shootings are] unacceptable because the U.S. is not stepping up on the public policy reform front," said Fischer, who was a prominent campaigner for the gun law reforms enacted by Howard's government following a 1996 mass shooting in Port Arthur, Tasmania. The Australian state bought back more than 600,000 firearms from gun owners.
According to the Sydney Morning Herald, those measures significantly curbed gun violence in the country:
Since the mid-1990s, Australia's firearm mortality rate has dropped from 2.6 per 100,000 people to just under one per 100,000, according to the Australian Bureau of Statistics. The rate in the US is more than 10 per 100,000, according to the US National Vital Statistics Report.

In the 18 years leading up to the Port Arthur massacre, there were 13 mass killings in Australia. There have been zero in the 19 years since.
Fischer urged Canberra to consider its formal travel advice for Australians planning to visit the U.S. "Have we not reached a stage where the Smart Traveller advice of [the Department of Foreign Affairs and Trade] now needs to be muscled up?" he asked.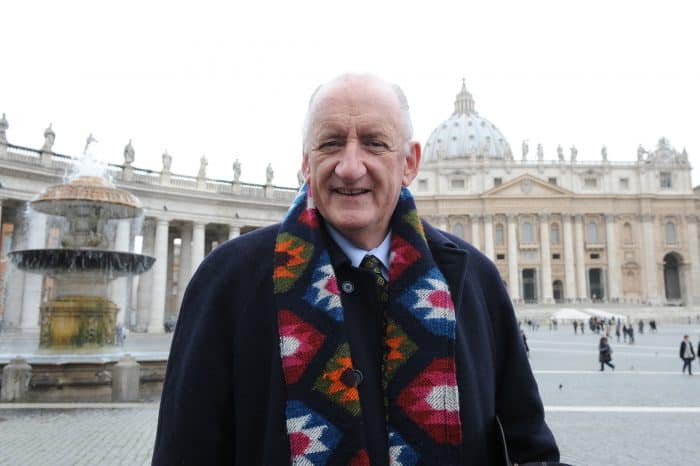 Like many other overseas observers, he poured scorn on the U.S.'s National Rifle Association.
"The NRA in particular needs to be called out for their unacceptable blockage of any sensible reform, including [ammunition] magazine limitation," he said.
As The Washington Post's Karla Adam details, the U.S.' particular culture of gun violence is the subject of incredulity and macabre fascination in countries elsewhere.
"The rest of the world looks on with utter bewilderment," read an editorial in the Irish Times.
© 2015, The Washington Post