Jacó film premiere, Pets Fest, and other happenings around Costa Rica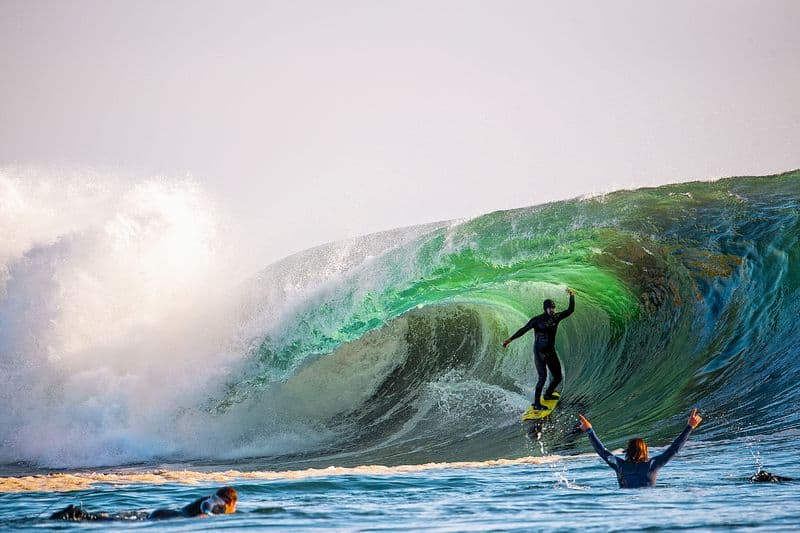 Film: "The Fisherman's Son" Movie Premiere
The Fisherman's Son is a new 30-minute film from outdoor clothing brand Patagonia chronicling the life of Chilean surfer Ramón Navarro's, and how he turned his successful surfing career into a national campaign to protect a coastal area of great value not only to surfers, to also to subsistence fishermen. The event includes a tree planting at Jacó beach at 3 p.m. and a pre-event cocktail at 7:30 p.m., followed by the screening of the movie.
"The Fisherman's Son Screening" takes place Nov. 28 at Mango Surf Shop, Jacó beach. Free. 7:30 p.m. More info at the Patagonia Latinoamérica Facebook page.
Exhibit: "Democracy and Cultural Identity"
A photo exhibit captures the essence of being Costa Rican in 51 photos. The images highlight Costa Rican character, cities, traditions, and, most importantly, its people. After the exhibit ends, the photos will become part of the historical archive of the National Library.
"Democracia e Identidad Cultural" will be exhibited until Dec. 18 at the National Library, downtown San José. Monday through Friday. 8 a.m. – 6 p.m. Free. For more information call 2221-2479.
Movember Pub Crawl
Carpe Chepe joins the Movember prostate cancer awareness movement with a pub crawl to four different bars, with four free shots. Cap off the night at the great Moustache National Party at El Steinvorth bar. There will be a contest for the Best Male Moustache, and another one for the Best (fake) Female Moustache.
"Movember Pub Crawl" takes place Nov. 27, starting at Craic Irish Pub. 8 p.m. ₡8,000 ($16) or ₡12,000 ($24) including the official T-Shirt. Make your reservation through email at info@carpechepe.com.
Christmas Charity Breakfast
Costa Rican Special Olympics is organizing a special fundraising breakfast featuring a performance by the Special Olympics' rhythmic gymnastics group, special guests from Special Olympics USA, and a Christmas surprise for the whole family. The ticket cost includes the performances, a donation, and breakfast (fruit, orange juice or fruit juice, mixed eggs, gallo pinto, cheese, bread, tortillas, butter, marmalade, coffee, tea, milk or agua dulce).
"Desayuno Navideño Benéfico" takes place Nov. 28 at Hotel San José Palacio, San José. 8:30 a.m. ₡20,000 ($40). For more information email hola@olimpiadasespeciales.cr , or call 2227-4141.
Viva Pets
The second edition of the Viva Pets Fair will include a wide range of activities for pets and their owners, including contests for "most similar-looking pet and owner," most fashionable pet, and best trick. There will also be a fashion runway, mini-pools for pets, playgrounds, face painting, and more. The activity will raise funds for the organizations ZaguaTec and Cuatro Paticas.
"Viva Pets" takes place Nov. 28 – 29 at Parque Viva, Alajuela. 9 a.m. – 5 p.m. ₡1,500 ($3). Kids under 6 get in for free. For more information call 4107-8482.
Night of the Stars
Celebrating the International Light Year, the Night of the Stars will take place at the planetarium of the University of Costa Rica. From 3 p.m.-10 p.m., activities will include workshops, stargazing, learning how to use telescopes, and more.
"Noche de las Estrellas" takes place Nov. 28 at the Planetarium of the University of Costa Rica in San Pedro, east of San José. Free. 3 p.m.-10 p.m. Find more info at the Noche de las Estrellas Website.
Oxcart Parade
To celebrate a decade since Costa Rica's iconic oxcart was declared a part of the country's cultural heritage, San José will witness a parade of the colorful and functional carts this weekend, as well as other activities. A party will take place in La Sabana Park on Saturday evening, and the parade will begin at the park's León Cortés statue at 9 a.m. on Sunday. Cultural activities, games and dances will take place throughout the morning.
"Festival de Boyeros" takes place Nov. 28 – 29 at La Sabana Park. Free. For more information call 8839-4268 or email rquilis@patrimonio.go.cr.
Carpe Café
A tour to learn about different coffee-brewing techniques and the history of San José, all on foot. The tour includes four coffee shops, four coffee tastings, security, and tour guides.
"Carpe Café" takes place Nov. 28 starting at La Cafetera, 2nd Avenue and 11th Street, San José. 3 p.m. $12. For more information email info@carpechepe.com.
Choral Days
The traditional holiday Choral Days will take place next week at the National Theater. Attendees will enjoy Christmas songs and carols.
"Jornada Coral" takes place December 2 -3  at the National Theater. 6 p.m. Free. For more information call 2010-1110.
Acrobatics: "Elements"
Students of Grow Art Circus will present a performance of different aerial acrobatics disciplines as part of their last performance of the year.
"Elementos" takes place Nov. 28 at Amón Solar, Barrio Amón. 5 p.m. ₡2,000 ($4). For more information text 8643-6784.
Upcoming Concerts:
Fiesta de la Alegría: Radio Hit is turning 5 years old. To celebrate it and to wrap up 2015, it's organizing a party with live music by Bird&Fish, Magpie Jay, Funka, and Síndrome de Estocolmo. Dec. 3 at Hoxton Pub. 9 p.m. ₡3,000 ($6). For more information call 7168-1083.
National Moustache Party: Celebrating National Moustache day and the related prostate cancer awareness movement, El Steivorth presents a concert of El Fo, Vladi, RadioSoma and Myno. Nov. 27 at El Steinvorth, downtown San José. 9 p.m. F0r more information visit the El Steinvorth Facebook page.

You may be interested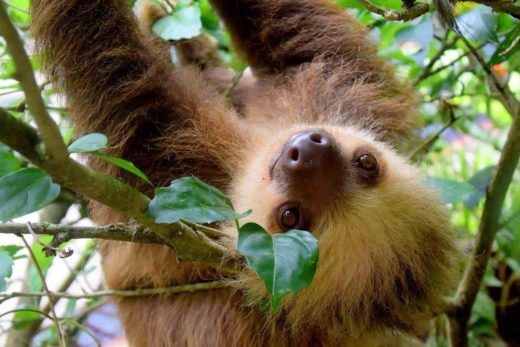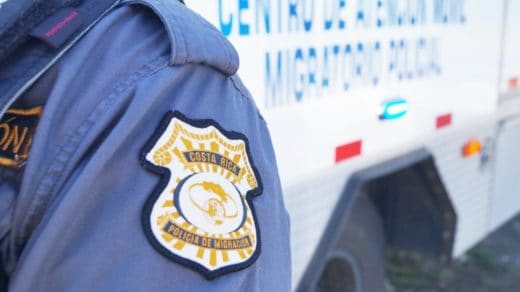 Business
72 views
How can I immigrate to Costa Rica?
Lic. Jorge Montero B.
-
February 28, 2021
Back in September 2016, when we lived in a completely different social environment, not yet affected by the global pandemic,…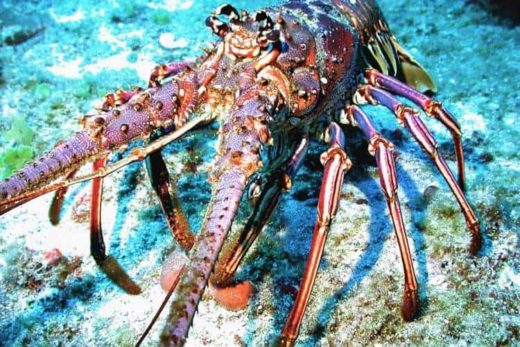 Fishing
1707 views
Central America begins ban to protect lobster
AFP and The Tico Times
-
February 27, 2021
Countries of Central America and the Dominican Republic on Monday will begin a ban to protect the Caribbean spiny lobster…