It's that time of year again for those who celebrate Thanksgiving: people who like to cook are making their final recipe selections and writing up their shopping lists, while the rest are trying to figure out where to eat dinner without lifting a finger. If you're in that latter group, options abound. You can eat your turkey and stuffing while looking out over San José, or the Pacific Ocean – or your own living room, thanks to a fancy takeout option. Here's a look at some of the top stops for a triptophan fix this year.
Marriott Hotel
The Marriot Hotel, located in La Ribera de Belén in Alajuela, will host its Thanksgiving brunch on Sunday Nov. 29. The hotel will be offering a traditional Thanksgiving menu that includes turkey or pork. You can even order a turkey to go (if so, call today, the deadline for Thanksgiving orders). This package includes a roasted turkey with garlic and roasted herbs, an herbed cranberry sauce, stuffing, mashed potatoes with roasted garlic and chives, and saffron rice. A salad with caramelized nuts, cherry tomatoes, curly carrots, lettuce and cucumbers is perfect on the side with dressings such as soursop, honey with roasted garlic and basil, and honey balsamic rosemary. It also includes vegetables pickled in plantain vinegar. Last but not least, you can choose one of three dessert options: pumpkin, apple or pecan pie.
The Thanksgiving Brunch takes place Nov. 29 at the Marriott Hotel in La Ribera de Belén, Alajuela. 12 p.m. – 4 p.m.  $54 (₡28,700) per person. The turkey-to-go package costs $275 (₡146,130) and must be ordered by the end of the day today, Nov. 23. Credomatic users get a 25% discount on their purchase. For more information call 2298-0207 or 2298-0206

Mangroove Hotel
The luxurious Mangroove Hotel in Guanacaste offers a Thanksgiving dinner on Nov. 26 at its restaurant set alongside the breathtaking beach scenery of the Pacfic coast. The hotel's Makoko Restaurant will serve a family-style meal that includes roasted turkey breast, rosemary butter and gravy, Granny Smith and cranberry sauce, tapa dulce sautéed carrots and brussel sprouts, braised kale, bacon and garlic, sweet potato, jalapeño and coriander smash, and a delicious pumpkin crème brûlée for dessert.
The Thanksgiving dinner takes place Nov. 26 at the Mangroove Hotel's Makoko restaurant in Guanacaste. $45 (about ₡24,000). For reservations email reservations@elmangroove.net or call 2291-7750.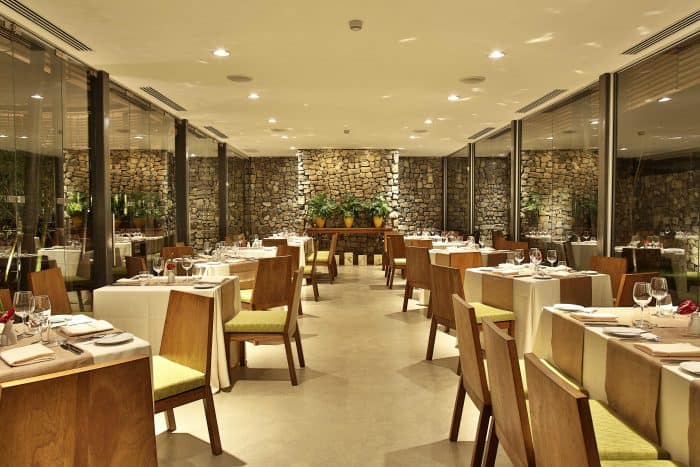 El Patio Restaurant
Located in the heart of San José, the Balmoral Hotel's restaurant El Patio invites you to celebrate Thanksgiving with a varied menu.  On Nov. 26 two menus will be offered: one for children and one for adults. The children's menu includes cheese sticks as an appetizer, a main course of turkey or Parmesan chicken, and sides of mini vegetables cooked in butter, mashed sweet potatoes or mashed potatoes with traditional gravy. This meal includes a natural fruit beverage. Adults will feast on mini salmon tartar with avocado and ciabatta bread, followed by turkey and the same sides as the children's menu, as well as a fruit drink.
Nov. 26 at El Patio Restaurant in the Balmoral Hotel, Ave. Central, downtown San José. Children's menu costs $16 (₡8,500) and adults' menu $24 (₡12,500). For more information call 2221-1700.
El Mirador Restaurant
The Aurola Holiday Inn Hotel's restaurant El Mirador will delight its customers on Nov. 26 with a corn salad, corn soup with squash, smashed carrots, mini vegetables, pork with passion fruit sauce and turkey with gravy, all followed by pumpkin pie and pecan pie with ice cream. Dine while overlooking the lights of San José from the 17th floor.
Nov. 26 from 5:30 p.m. to 10:00 p.m. at El Mirador Restaurant in the Aurola Holiday Inn Hotel, on the south side of Parque Morazán. $36 (₡19,200). For reservations call 2523-1000 ext. 9456 or write yumana@aurolahotels.com.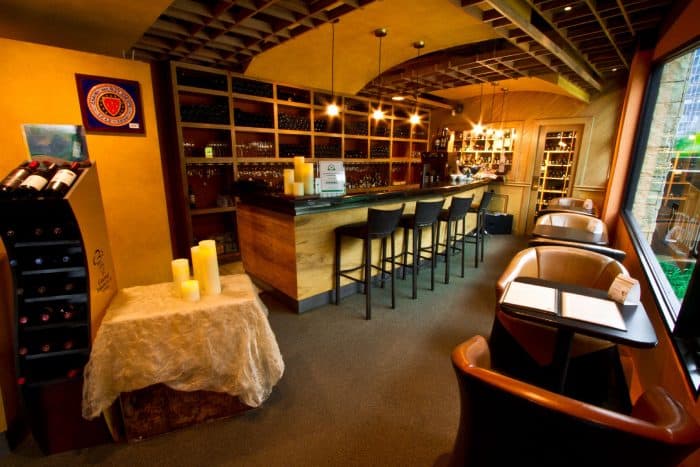 Jürgens Restaurant
Barrio Dent's Jürgens Restaurant will offer a special menu at both lunch and dinner on Thanksgiving Day. The menu consists of an appetizer of potato salad with deviled eggs or cream of squash, followed by main course options including roasted turkey, chef's stuffing, cranberry sauce, mashed potatoes and mini zucchini; or imported baked Hormel ham, served with Dijon mustard sauce, a small stuffed apple, potato croquettes and julienned vegetables. For dessert, choose between a homemade apple strudel or a warm pecan tartlet with vanilla ice cream.
Nov. 26. Lunch from 12 noon-2:30 p.m. Dinner from 6 p.m.-10 p.m.  $38. Reservation required. Call 2283-2239 for reservations and more info.
Barceló San José Palacio
The four-star hotel, located on the outskirts of San José, will allow guests to choose an appetizer, main course and dessert from a wide range of choices. To start, choose among Waldorf, Caesar, Fusilli, Spinach, Hawaiian or Bar Salads; bacon dip and international cheeses; ripe cherry tomato with cheese; deli meats; and broth kakik (turkey and vegetables). Main course options include roast turkey, honey mustard chicken wings, mashed sweet potatoes with marshmallows, ground chicken and Sebastian gravy, steamed vegetables, rice with pistachios, tenderloin in mushroom sauce and blue cheese porcini, B.B.Q. pork ribs with tamarind, and tilapia filet with Paris butter. Cap off the meal by choosing traditional apple pie, pecan pie, pumpkin pie, pear and cinnamon tart, white chocolate brownie, caramel flan with coffee and toasted almonds, or mini blueberry candy.
Nov. 26 at Barceló San José Palacio Hotel located on Calle Costa Rica, San José. $40 for adults and $20 for children. For more information call 2220-2034.
Denny's Restaurants
Starting on Nov. 18 Denny's Restaurants' locations (across from Juan Santamaría International Airport, Best Western Irazú, and Momentum Pinares, Curridabat) have been offering a special Thanksgiving menu. It includes the main course, a holiday turkey dinner; a glass of wine or a beer: and for dessert, a pecan or pumpkin pie. The special Thanksgiving menu will be sold 24 hours a day until the end of the month.
Available until the end of month, 24 hours a day, at any of Denny's Restaurants. $27 (₡13,500). For more information call 2290-2321.