PUNTA LEONA, Puntarenas — Halfway through the outdoor coffee break at a conference on environmentally friendly tourism, a dozen white-faced monkeys invaded the break area.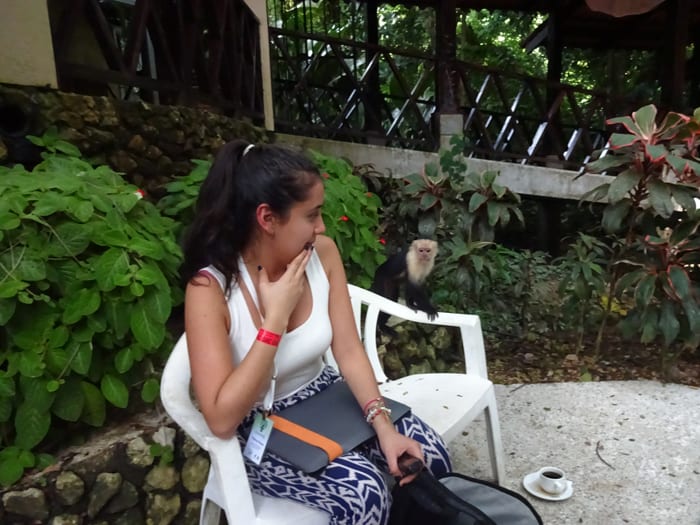 As delegates from over a dozen countries oohed, aahed and snapped pictures Tuesday, it occurred to me that this was the perfect illustration of the theme of the 11th Latin American Congress of Private Nature Reserves — that conservation is the friend of tourism and vice versa.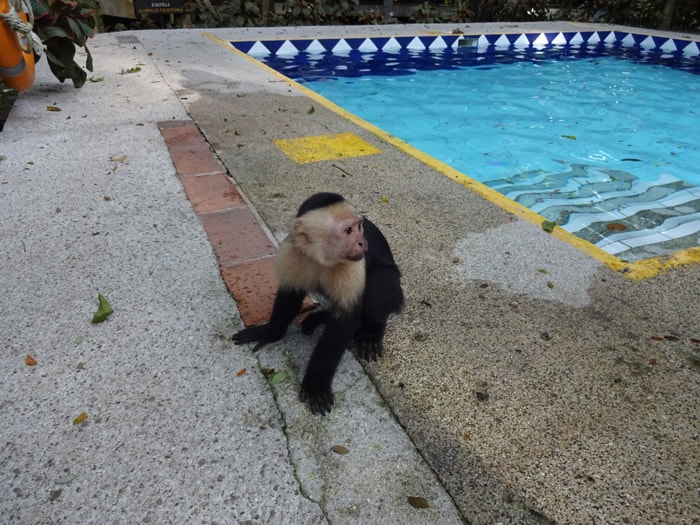 We were milling poolside at the swanky Hotel & Bar Punta Leona, and the capuchin monkeys, no fools, knew that we were being served papaya, pineapple, watermelon and finger sandwiches along with our 3 p.m. coffee. People shrieked when the monkeys leaped from the tile roof of the conference room to the fabric roof of the snack tent, and then one dared to jump up and grab some fruit from the table.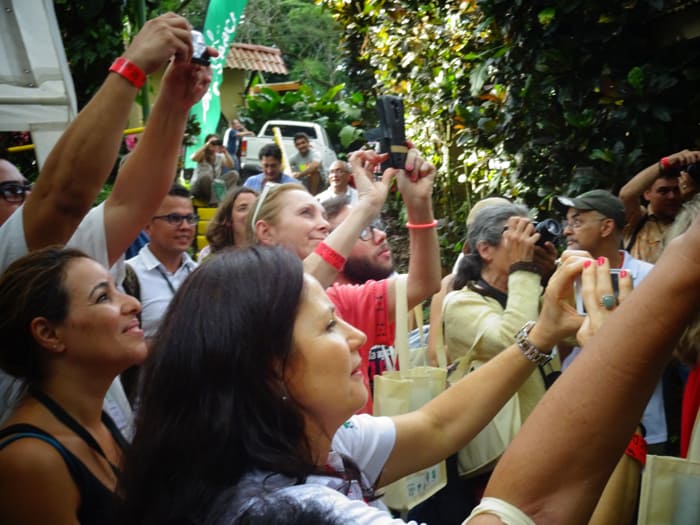 Strangely, one of them climbed on another's back on the roof just above and both bared their teeth at us, as if aggressively, though I believe they were mimicking the delighted grins on our faces.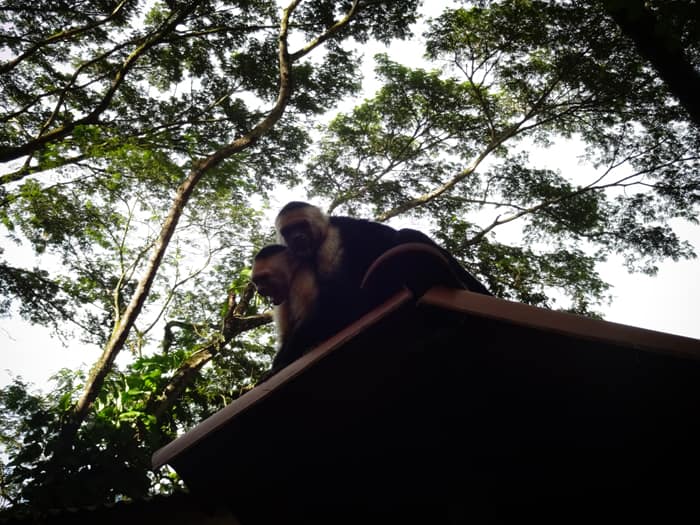 The break was extended an extra 15 minutes because of the primate invasion — the most memorable thing that happened on a day in which delegates from every country in Central America gave updates on conservation efforts in their countries.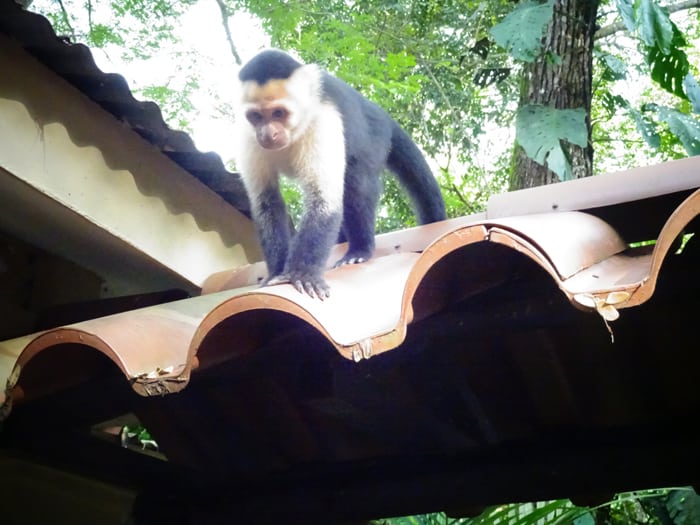 Carlos Sandí of EARTH University in Costa Rica said, "In these last years, our efforts can be summed up in one phrase: 'We contribute to connectivity, nothing more, nothing less,' and that's what we've been doing in the network of reserves."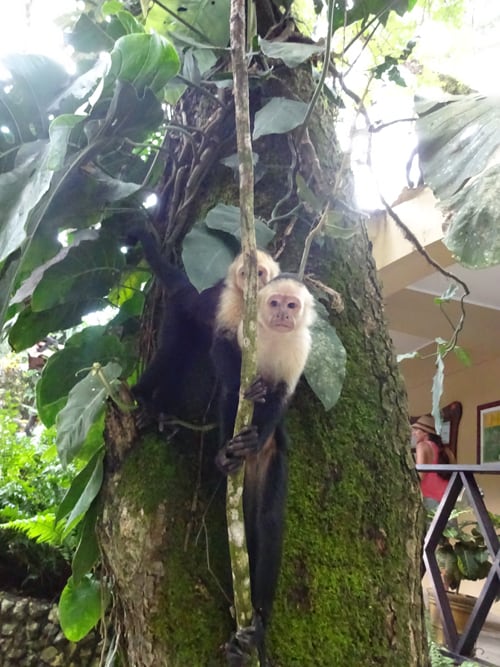 By that he meant that private reserves are the connective tissue between national parks that make biological corridors possible, allowing species to migrate long-distance without crossing populated areas or trigger-happy finca owners.
"We can look at conservation from two points of view," Sandí said. "Consider eggs and ham. For the eggs, the hen has to get involved, she lays her eggs and that's it. But for the ham, the pig has to commit, because it's his life. It's one thing to get involved and another to commit yourself."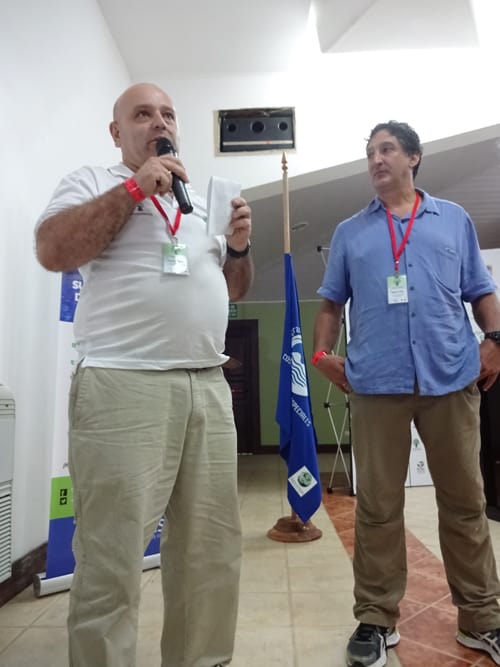 Sandí later said environmental problems are unique to individual regions and can't by solved by fixed formulas that are like "recipes for pizza or chop suey." During a Q&A afterward, he was teased about all the food references, and he said academics should advise how to act, not how to talk, because "without cacao there is no chocolate" — which brought down the house.
After a Monday night opener at the Wyndham San José Herradura Hotel with Costa Rica Vice President Ana Helena Chacón, the conference relocated Tuesday to Punta Leona Hotel & Club, a huge, environmentally conscious resort between Tárcoles and Jacó.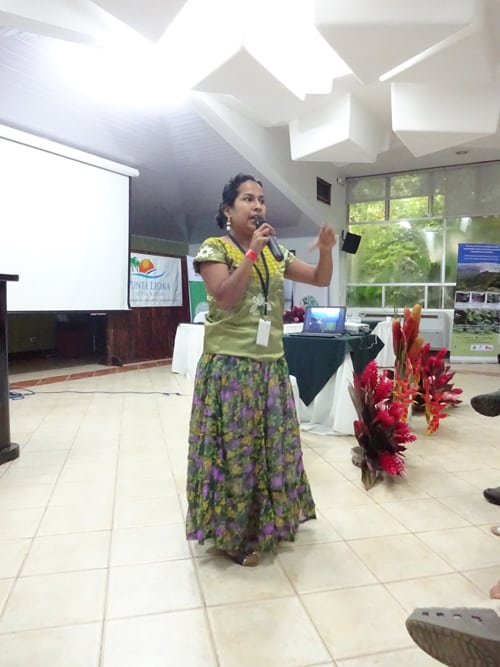 Delegates from Mexico, Honduras, Belize, El Salvador, Guatemala, Nicaragua, Panama and Costa Rica all spoke of the progress made by networks of private nature reserves in their countries. (South American delegates would speak Thursday afternoon.)
Each sounded familiar themes about the challenges — uncontrolled development, the expense of conservation, the lack of funding, the unreliability of government support, and the invasion of hunters, miners and squatters driven by poverty — but they generally cited progress toward their goals.
"If the economy of a country isn't functioning properly, the reserves suffer," said Martin Keller, president of the Latin American Alliance of Private Nature Reserves, speaking on behalf of Guatemala.
Among the most successful of private reserves anywhere is the Monteverde Cloud Forest Reserve in the northern mountains of Costa Rica. Carlos Hernández, who works for the Tropical Science Center and helps run Monteverde, said for the first 20 years the management was focused on buying and conserving land.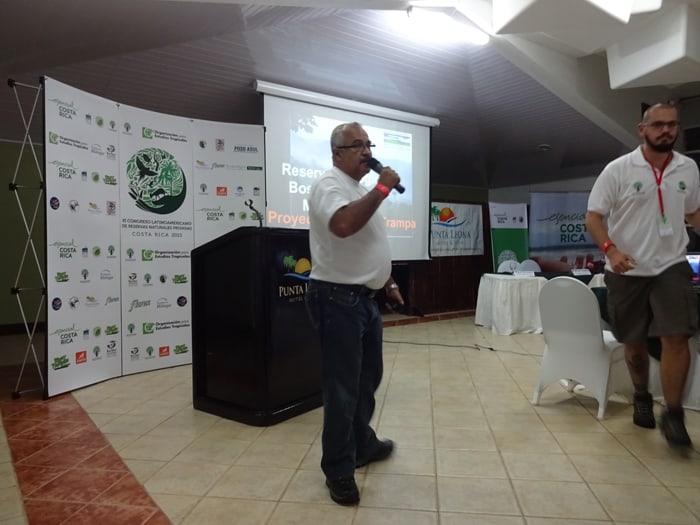 But in the next 20 years, in addition to acquisition of land for conservation and research, they also opened it up to tourism — which became a successful model for paying for all this conservation.
"So our objective," he said, is to offer space for scientific research, technical studies and environmental education, but at the same time offer services and activities to tourists that favor the conservation of natural resources, and contribute to the socioeconomic development of the communities around the reserve."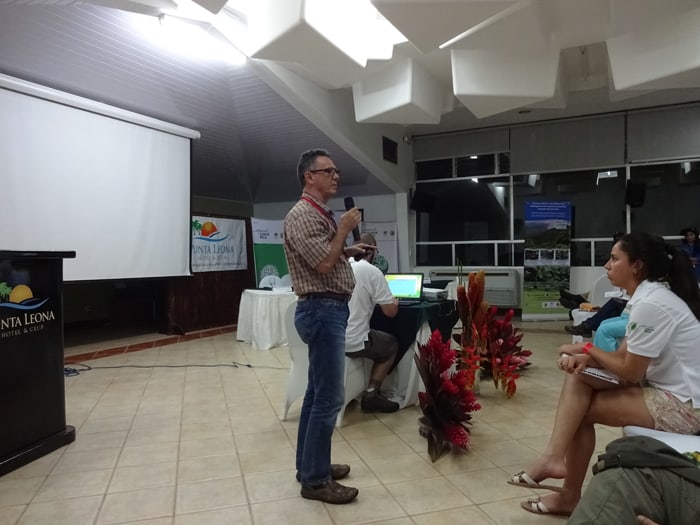 Edmundo Castro, also of EARTH University in Costa Rica, closed out the day's program by addressing the problem of carbon emissions and the goal of carbon neutrality.
"We're in love with gasoline," he said. "We're in love with diesel." Fossil fuels are part of a "perverse" global economic model, he said, "and we are accomplices because we keep consuming in the same way. We are slaves to consumption."
On Wednesday attendees were to break up into groups for field trips to separate destinations, with a press bus bound for a turtle hatchery at Playa Matapalo, Hacienda Barú near Dominical and a sustainable real estate development called Portasol.
But that's a story for another day.
To be continued.
For more info: http://reservasnaturales.org/congreso
Contact Karl Kahler at kkahler@ticotimes.net.