Nine months have passed since Canadian expat Ryan Piercy was kidnapped in Costa Rica, and authorities here appear no closer to solving the case despite assurances this week from detectives that they are aggressively pursuing all leads.
Piercy, 46, a fixture in the North American expat community in Costa Rica, was abducted on Jan. 20 north of the capital and held for five weeks – chained by the neck to a tree most of the time – before he was released after several partial ransom payments were made. Piercy is the former general manager of the Association of Residents of Costa Rica, or ARCR, a group that for many years has helped North American expats relocate and retire in Costa Rica.
Piercy's case is one of the more bizarre crimes in recent memory in this small country of just under 5 million, where kidnappings are uncommon and those that do happen often are quickly solved. Piercy's kidnappers had requested tens of thousands of dollars in the untraceable crypto-currency bitcoin, one of the only known cases in the world where bitcoin was used in a kidnapping plot, according to current and former Costa Rican and Canadian law enforcement officials consulted by The Tico Times.
According to the Associated Press, a limit of 21 million bitcoins can be created globally, and they are exchanged independently of banks. Bitcoin value is determined via online trading.
The alleged kidnappers operated and communicated from deep within the Dark Web, sending dozens of pages of messages, threats and demands to several members of Piercy's family from an email account that taunts law enforcement officials, who so far have been unable to trace its source. Agents working the case for Costa Rica's Judicial Investigation Police, or OIJ, have enlisted the help of Interpol experts from Argentina, Spain and Italy, to no avail.
During Piercy's five-week abduction, partial ransom payments were made via multiple Western Union transfers to several countries, including Egypt, Ukraine and Romania, where couriers contacted via the Internet converted the cash to bitcoins and deposited them into untraceable bitcoin "wallets."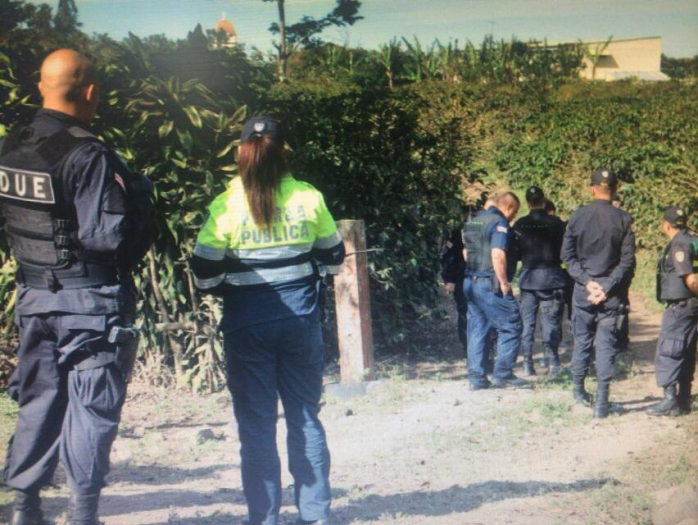 Since Piercy's release, however, the suspects have continued to attempt to extort more money from members of Piercy's family via both email and telephone threats in English and Spanish, the latest occurring last Tuesday. On Aug. 15 – Mother's Day in Costa Rica – a bomb was placed outside of Piercy's San José office, although it did not have a detonator, police and sources close to the family said. No one was injured, but the message was clear:
"Our intention will be to mame [sic] and disfigure initially. The problem is the devices and components used are not precise. … Acid is a tricky substance to control but combined explosives as a delivery system it is anybodys [sic] guess," stated one threatening message sent to a family member after the bomb was discovered and disposed of.
Contacted via an acquaintance, Piercy did not respond to requests for an interview with The Tico Times for this story.
Security consultant Jamie Graham told The Tico Times that although it is unusual to request ransom in bitcoins, kidnapping cases tend to follow a similar pattern.
"The whole background of this kind of case is simply criminals attempting to extort money from people who they think have money," said Graham, a former chief constable of the Victoria and Vancouver police departments in Canada, and former chief superintendent of the Royal Canadian Mounted Police.
"The crime is the same, it's just that the commodity changes, depending on the nature. But it's still the same, you have individuals who think they can use threats and force and violence to achieve their goals. And it's up to competent law enforcement and police agencies to bring all the power to bear to keep people safe and to ensure that the offenders are brought before justice," he added.
But with the threats continuing, anonymous donors now are offering ₡25 million (roughly $50,000) for information leading to the arrest and conviction of the kidnappers. Citing safety concerns, the donors asked The Tico Times not to publish their names.
Anyone with information on the case should contact the Judicial Investigation Police's confidential tip line at: 800-8000-OIJ (800-8000-645).
Follow updates at wordpress-257819-2837440.cloudwaysapps.com.