The family of an 86-year-old Cuban-American killed and stuffed into a barrel on his ranch in southern Costa Rica last month now faces a new source of grief — hundreds of squatters have moved onto the dead man's land, forcing the family to file for their eviction.
Ramón Rafael Machado Velásquez, a Cuban-born U.S. citizen who lived for 40 years on a finca in Coloradito de Corredores near the Panama border, went missing Sept. 2 and was found by the police Sept. 5, dismembered and decomposing, inside a steel barrel on his property.
Police say it appears that Machado was killed by one of his workers, who is believed to have fled the country.
"It appears that the man had personal problems with his workers, and they presume that one of them got mad and attacked him," said Paola Madrigal, a spokeswoman for the Judicial Investigation Police (OIJ).
"What's presumed is that a Nicaraguan who worked with him was the one who killed him, and he fled to Nicaragua," she said. "They haven't been able to find him."
Nor were investigators able to determine a cause of death because of the advanced state of decomposition, she said.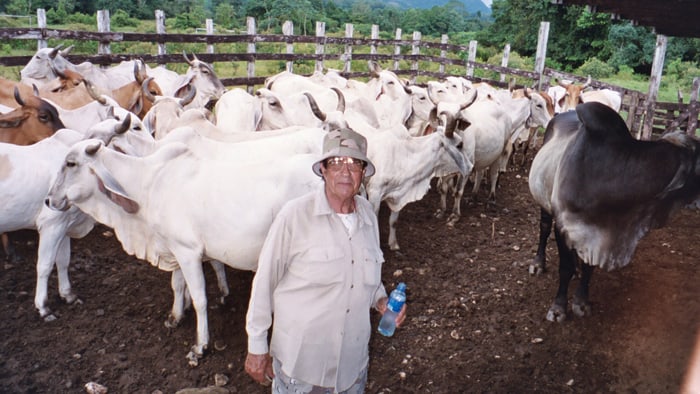 The Machado family's lawyer, Edwin Duartes, said the suspected killer, who has not been identified by name, called his brother from Nicaragua and said he had killed Ramón Machado. Duartes said the man stole cash, jewelry, a Browning 9mm handgun and Machado's passport.
The victim's son, Ray Machado, an attorney for an insurance company in California, described his family as shocked but coping.
"We're working through it," said Ray Machado, who lives with his wife and family in Orange County. "We've got the assistance … and the support of a lot of folks in the area who knew my dad for a long time."
The younger Machado flew to Costa Rica after his father's death, and he found people already squatting on the property, which is between 600 and 700 hectares, and which his father left to him in his will.
"When I was down there, I did see some people already on the land, and I spoke to them," Ray said. "Some folks were claiming this is unclaimed, or this is government land, and I said, 'No, ma'am, no, sir, this is not, this is private land that belonged to my father and I'm now responsible for it.'"
Ray said his attorney has filed papers to evict the squatters, but it's a difficult process.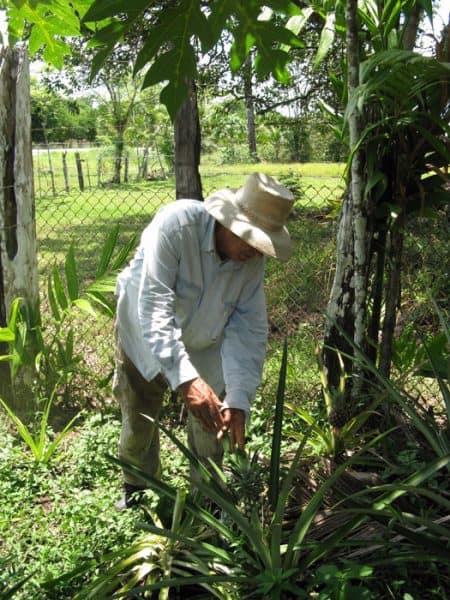 "My understanding of the process is you file eviction, then police have to show up and if there's an eviction notice, they're supposed to go down there and find out who it is, and advise them that they have to leave the property," Ray said. "It's a process that takes some time."
Ray said he has heard speculation, but doesn't know if it's true, that some of the families squatting on the land were recruited by organized crime.
"It apparently is a concern," he said. "I've heard there's a pattern, of these families moving around trying to take property."
Ray said his father and mother were born in Cuba but moved to the U.S. when Fidel Castro came to power and became naturalized U.S. citizens. Ray was born in Miami, and the family subsequently moved to Costa Rica — then moved back and forth between the two places for many years. Ramón Machado, who loved Costa Rica because it reminded him of Cuba, retired here full-time around 2000.
His finca was once a cattle farm, but Machado had stopped working it and at the time of his death employed just a few workers to do basic upkeep on the property, Ray said.
The OIJ said shortly after the killing that Machado "hired foreigners as workers, with whom he apparently had constant personal problems."
The family lawyer, Duartes, said, "Don Ramón was a man with a strong character. If things weren't done right, he would get upset."
Ray said, "Everybody I've spoken to had an enormous amount of respect for my father. Everybody spoke incredibly kindly of him." But Ray also acknowledged that after 40 years of living there, his father might have had "some people who didn't love him."
"Unfortunately, I hate to say it, but … him having been alone at that time, when this happened, you hear about these things that happen to seniors," Ray said. "An elderly person, a home-invasion robbery, some sort of assault. And when you're 80-something years old and it's someone who's significantly younger, it's not fair, right?"
Despite the ordeal he's been through, Ray repeatedly emphasized his gratefulness to people in Costa Rica, both Ticos and expats, for their support.
"I went down there, and it was very reassuring to see so many of the people that were there that were supportive of doing the right thing," he said.
He cited the staff of the U.S. consulate and embassy, people in the Costa Rican government, the OIJ and the National Police, saying they've been "great."
"The people understand the delicacy of the situation — it's a tragedy, and it's hard for us to absorb," he said. "They've been incredibly respectful and helpful, and my family's deepest thanks to everybody."