It's a bit strange that if you're interested in buying property in Costa Rica — renowned for copious rainfall, roaring rivers, whitewater rafting and waterfalls — one of the first questions you may need to ask is: "What are the water rights?"
Costa Rica receives enough rain to supply an average of 22,000 gallons to each of its 5.1 million inhabitants every day. That's a lot of water — enough to supply every person on the planet with 15 gallons of water a day, year-round.
Yet H2O shortages are the norm in Guanacaste, and water rationing is a yearly dry-season penury in metro San Jose, from Desamparados and San Sebastián to Alajuela and Heredia.
Water is Costa Rica's most abundant natural resource, yet shortages have forced the nation to manage this resource ever more carefully, starting with more consistent enforcement of laws already on the books.
Though unevenly enforced in the past, Costa Rican law has specified for many years that eligibility for a home building permit requires an authorized source of water, of which there are only three:
1. Connection to an urban Acueductos y Alcantarillados (AyA) network.
2. Connection to a rural water association, or Asada.
3. A valid water concession specific to your property.
Buyers looking to "get away from it all" may find that their prospective properties are nowhere within reach of a local Asada or AyA network. That means they'll need a water concession, which might take three years or more to get.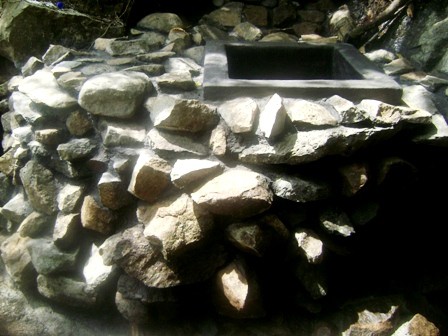 Home building permits are issued in local jurisdictions called municipalities, where the bar has sometimes been lower than what national law stipulates. In the old days you could get by with a note from the police chief attesting that your property had water. Not anymore.
While Costa Rica has dialed up its enforcement of water law nationwide, this has little affected people with existing homes and water sources, whether "legal" or not. There is neither a regulatory mechanism nor the bureaucratic will to go after existing homes.
The linchpin for water law enforcement is at the pre-project stage of new construction.
For commercial and condo projects, water supply issues are flagged for engineering review by the College of Engineers and Architects. But for residential construction, the municipality has the final say on whether any water supply measures up.
If you need to drill a well on your property, add one more year for the drilling permit and actual drilling, which are both prerequisites to applying for a well concession.
This means it can take four years or more from the time you buy your property until you are even eligible to apply for a building permit.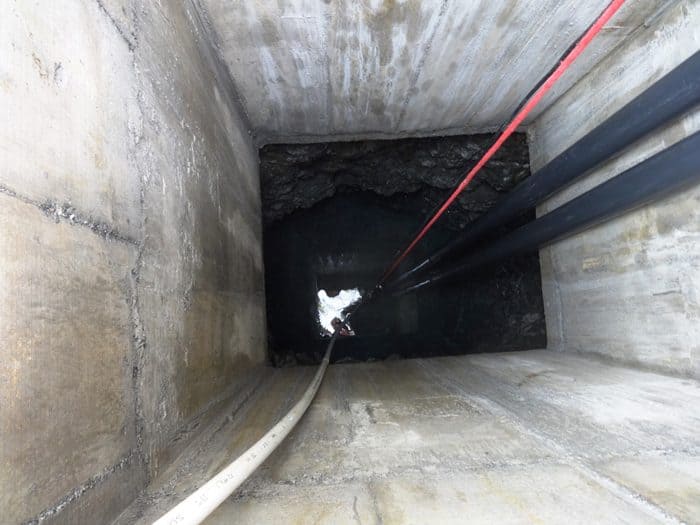 A four-year lag between buying a property and gaining the right to build on it might put off any thinking investor. In a bow to reality, municipalities may allow a concession en trámite (in progress) to satisfy the water supply criterion for residential building permits.  This requires an approved environmental permit, and a "Received" notice from the Direction of Waters, and can be completed in 2-3 months from applying.
To be "in progress" a water concession application must have an environmental permit approved by an alphabet soup of government agencies — and don't try this yourself, because the applicant for this cumbersome and opaque process is required to be professionally certified.
Water concessions 101
There are two tiers of water concession. The smaller and less costly involves the D-2 environmental permit and can cost from $1,200 to $1,800. The extraction limit of the D-2 is 0.05 liters per second, enough water with proper storage capacity for 11 full-time residents, more than enough for a normal household.
For greater extraction rates the D-1 concession is required, pushing the cost to between $3,000 and $4000.
For properties of several hectares or more, springs and streams are often present and can provide an option to move forward right away on a water concession. But if you must drill a well, you need to budget $1,250 to $1,500 and six months to secure the drilling permit.
If you are within one kilometer of the coast, you can add $1,500 and three more months for a salt-water intrusion study, and if there are nearby wells, this triggers a $1,500 well interference study and a few more months.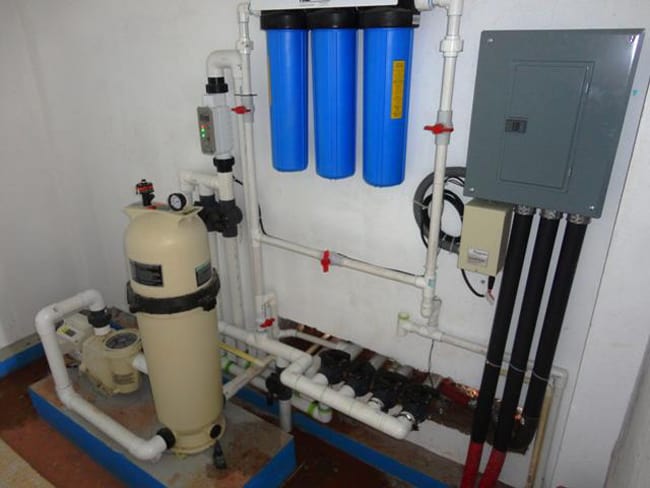 Water law
It is against the law for private entities to sell or give water to others. Only the government of Costa Rica can authorize the use of its water resources.
True, if a development is permitted under condominium law, then a residential subdivision with a valid master water concession and piping to individual lots has a legitimate water supply.
But if lots are simply segregated from a master finca, then each lot must have its own water concession to be eligible to build.
Multiple concessions are allowed for the same source of water up to its allowable extraction rate, but the process requires the permission of the primary concession holder and then the time and investment necessary to obtain secondary concessions.
Three suggestions:
1. Don't even think of buying property in Costa Rica unless you fully understand the water rights, as spelled out to you in detail by your attorney.
2. Look into how the local municipality grants building permits, as this process can vary widely among Costa Rica's 81 cantons.
3. Start early and leave nothing to chance.
Paul Collar is a hydrogeologist and civil engineer and owns and operates the consulting and contracting firm Osa Water Works (www.osawaterworks.com). You may contact him at (506) 8704-0027 or solutions@osawaterworks.com.