Costa Rica has always taken pride in its efforts to rely mostly on renewable energy sources instead of hydrocarbons to power its national grid. In fact, the country has managed not one, but two green energy streaks this year, as we reported earlier this month.
In August, Costa Rica ran 94 consecutive days exclusively on renewable energy, drawing worldwide attention, according to the state-run Costa Rican Electricity Institute, or ICE.
But while its emphasis traditionally has been on generating hydropower, the reality is that Costa Rica has fallen woefully behind on its generation of solar power. By some estimates, Costa Rica produces a dismal 0.01 percent of its national power from solar energy.
Hopefully, that's about to change. This week, President Luis Guillermo Solís is expected to sign by decree a national energy strategy that, among other things, aims to set new regulations governing solar power generation and electricity rates.
Until now, going solar has been a seemingly insurmountable challenge for many businesses, due to a variety of complicated factors, among them the perpetuation of myths that installing solar panels would somehow drive up the cost of electricity for regular consumers, or that consumer-generated electricity would hurt the state-run ICE's bottom line. Facing sky-high utility bills, many companies have opted to set up shop elsewhere.
One company, however, decided to make the solar leap, despite the obstacles, to demonstrate that solar power is a viable option to not only cut costs, but also to help protect the environment. Tienda Francisco Llobet e Hijos S.A., a department store, has been a landmark in downtown Alajuela since its founding in 1934 by Catalan immigrants.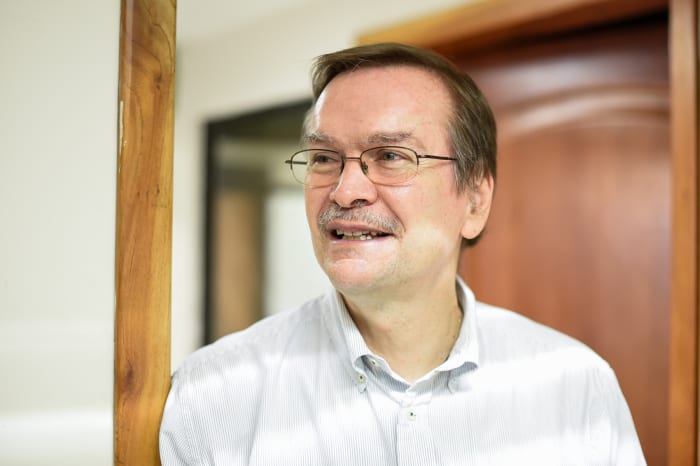 A family-run business in the 21st century
Since its founding 81 years ago, Llobet and Sons has continued to expand, attracting faithful return customers from all over Costa Rica. Its Alajuela department store now links six different buildings in a shopping complex, and the Llobets added a store in the Central Valley coffee town of Grecia, a wholesale business, and a free-zone distribution center. Today, Francisco Llobet e Hijos S.A. employs about 230 workers.
"They were Catalan immigrants who came here to support this country and help make it great," store owner Francisco Llobet said of his relatives. "My grandfather, my father, my uncle – they were pillars of this company, and now we're in the third generation, and the fourth generation is supporting the company to help it continue to grow."
A few years ago, Llobet, son Pablo and store employees were brainstorming about how to cut costs. One employee suggested they install solar panels on the store's extensive, multilevel roof. Despite the obstacles, it was an idea worth exploring, so the Llobets teamed up with the company Costa Rica Solar Solutions to design a plan, beginning in April 2014.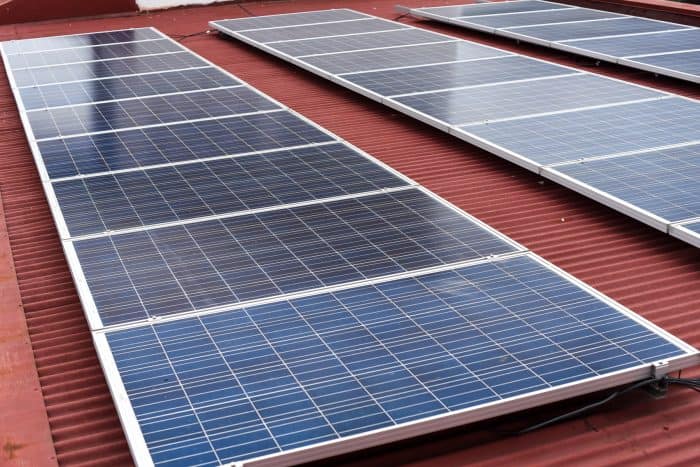 In a few months, the solar system was up and running, and when it was powered up in August 2014, the Llobet and Sons department store had the largest solar system in the Central Valley, according to Costa Rica Solar Solutions Executive Account Manager Scott Benson. The system still is the only one of its kind set up for a department store and a truly commercial area, Benson said.
In the past year, both Costa Rica Solar Solutions and the Llobets have been able not only to monitor in real time their electricity generation and savings, but also to accumulate a year's worth of useful data. That data have helped bust two of the biggest myths about solar power in Costa Rica: The Central Valley doesn't receive enough sunlight to make consumer- and company-based solar generation feasible, and it's not profitable during the rainy season.
"This is a great example for Costa Rica in general, because in the past, most of the questions we had were, 'What happens in the Central Valley when it's raining?'" Benson said. "Well, when I compared this to the properties [with solar panels] at the beaches, it's the same pattern all year round. You look at the monthly productions, and it doesn't matter – here in the Central Valley, it's the same as we have in the beaches."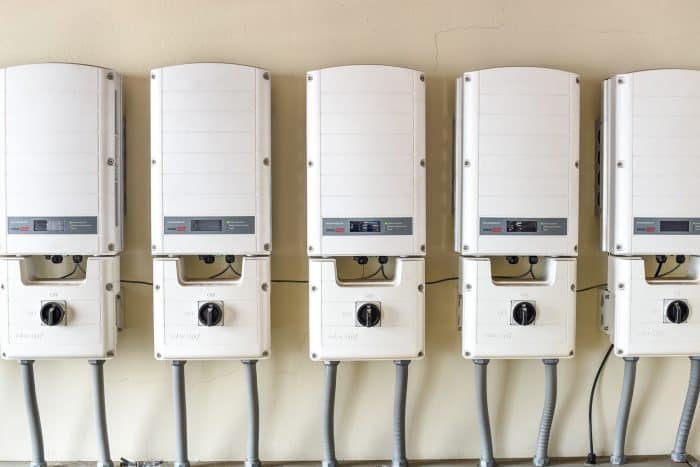 According to the data, the Llobets' department store has produced about 81 megawatt-hours for the year – some 45 percent of its total consumption. "That's a lot of money that you're saving, and also the energy for the environment and the whole ecological aspect," Benson said.
In addition, the install cost in Costa Rica for solar is under $3 per watt, which is cheaper than a lot of cities in the United States.
"So, the question is why aren't we adapting more into solar and offsetting our costs, and doing better for the environment?" Benson said.
Rooftops: Solar opportunities
Standing on the store's roof deck on a recent sunny Tuesday morning, the solar panels look like any other medium-sized commercial solar installation. What is striking about the view, however, is the absence of solar panels on the dozens of surrounding buildings, where tin roofs soak up the wasted energy of the sun, like an empty field waiting to be harvested.
"Aquí hay muchas oportunidades," Francisco Llobet observed – "There are many opportunities here."
"We've reduced our energy costs, and on the other hand, it's clear that we're helping protect the environment," Llobet added. "It's part of our corporate responsibility, and it's important to us to show other companies that it's possible. We're really just a grain of sand when you think about the country's energy costs."
Llobet said he would recover his investment on the project in a few years, but he expects the panels to continue generating power for up to 25 years, well into the fourth generation of the company.
"The thing is, we say we're a green country," Llobet said. "But we frequently realize that there are complications, particularly from the government, and in reality, we're not as green as we say we are. This [solar energy] is an important issue, because it's exactly the kind of thing we're trying abroad to portray ourselves as embracing. But we shouldn't only project that image internationally, we should also actually implement it at home."
In addition to the environment, allowing companies to go solar would help reduce their operating costs, stimulate growth and generate jobs, as well as keep the jobs that already are here, Llobet said.
"One of the main points companies mention is the cost of energy. It's extremely high when compared even to other Central American countries. Companies have been leaving Costa Rica because of it," Llobet said. "So, one way to compete and produce cheaper energy, undeniably, is solar. But for that we need to push for it with government policies and make it easier to install these types of systems. That would even help the country become more competitive, because the fact is companies that produce and generate employment are leaving, and the government hasn't been able to stop them."
Benson added: "I have to give the Llobets a lot of credit, because they were actually thinking forward, they looked at their bottom line, and they invested that money forward."
He also noted the beginning of an upward trend that could be greatly benefitted by a possible Solís administration national energy decree.
"I think that with the new regulations, once they're published and everything's in place, we have probably about eight companies that are going to be putting in close to 10,000 solar panels," Benson said. "So, once that's in place, we're looking at a really big explosion in the commercial sector. And that's all in the Central Valley."
To learn more about solar energy and solar systems in Costa Rica, visit our sponsor for this story, Costa Rica Solar Solutions, at http://crsolarsolutions.com/. For updates about Costa Rica's national energy plan, follow wordpress-257819-2837440.cloudwaysapps.com.