The art gallery Artflow has officially inaugurated its first edition of an innovative new creative project: the Somos Dos series of exhibits, which pair the work of one emerging and one renowned artist. Julián Gallese, as the emerging artist, and Guillermo Conte, as the consolidated artist, are in this spotlight in this initial exhibit, on display now.
The Tico Times sat down with the project's organizer, Costa Rican artist Karen Clachar, to discuss the initiative.
"The idea has been quite interesting, because the maturity of the more experienced artist has merged with the young, emerging artist's different and fresh energy," Clachar explained.
A total of 20 pieces are on display, using media including paint, animation, videos and mixed media on paper. The current exhibit is called Tándem, a reference to the process both artist went through to prepare and coordinate their work: peadling together, as on a tandem bicycle, to attain a unique artistic outcome.
"The theme uniting these artists' work is the development of a way of writing. They have each developed their own style. This project is not about exposing artists whose work is the same; it's about having equity within them. It's about the artists working together and a 'confrontation' between their art pieces," Clachar added.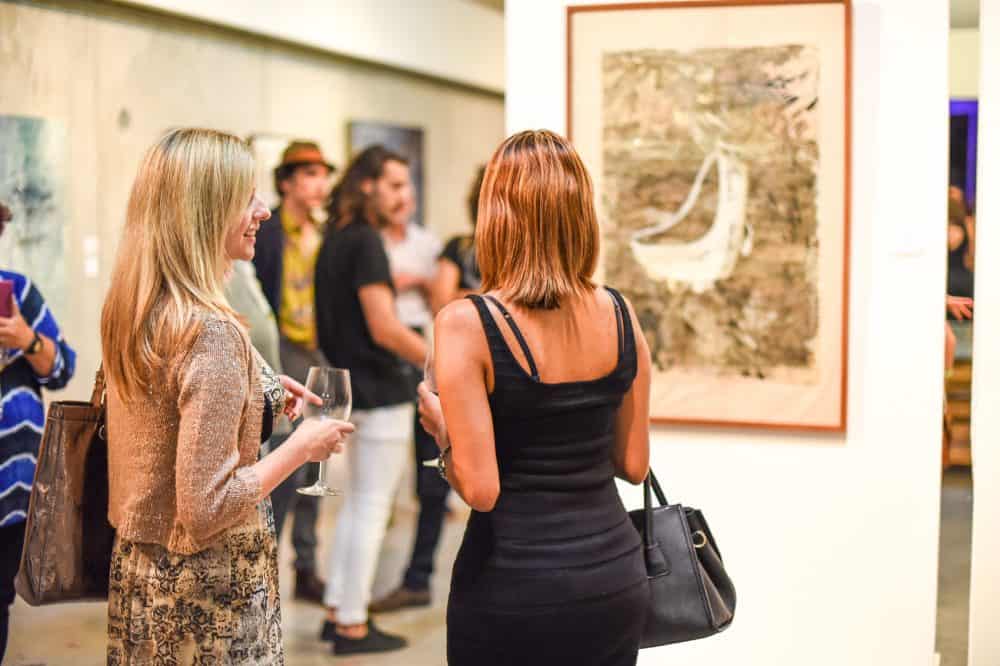 Conte, an Argentine artist, has been recognized both nationally and internationally over the past 25 years. His work is characterized by being very abstract with the use of strong brush strokes along with a very distinct typography. He chose to collaborate with Gallese, his nephew, for this exhibit because of his excellent work.
"There was no main theme," Conte told The Tico Times. "It was all about painting, creating an art piece and choosing an emerging artist. I really like Julián's artistic freedom and drawings."
Gallese's style is mostly defined by cartoonish drawings made with permanent marker, featuring solid, defined lines. He also works with digital animation and recently participated in a festival in Slovakia, with upcoming festivals in Canada and Romania.
"This artwork was an experiment and we think it turned out great! I would draw, project my drawings and Conte would then transfer them onto the canvas. It was as if we were having a dialogue! It all came out naturally," Gallese commented, referring to collaborative pieces such as Cabeza de Paloma, inspired by the musical group of mutual friends.
Gallese draws his inspiration from a wide range of artists: "I like [Hieronymus] Bosch, Salvador Dalí and an English artist called David Shrigley. I also love The Muppets and Sesame Street!" Gallese said joyfully.  
Conte and Gallese's artwork will be on display for a month at the Artflow gallery in Avenida Escazú; for upcoming exhibits in the "Somos Dos" series, visit Clachar's studio's Facebook page. Everyone is invited to form part of this new and creative project that opens a space for emerging and consolidated artists alike.