PHOTO REPORT – Faces of the faithful: A journey along Costa Rica's romería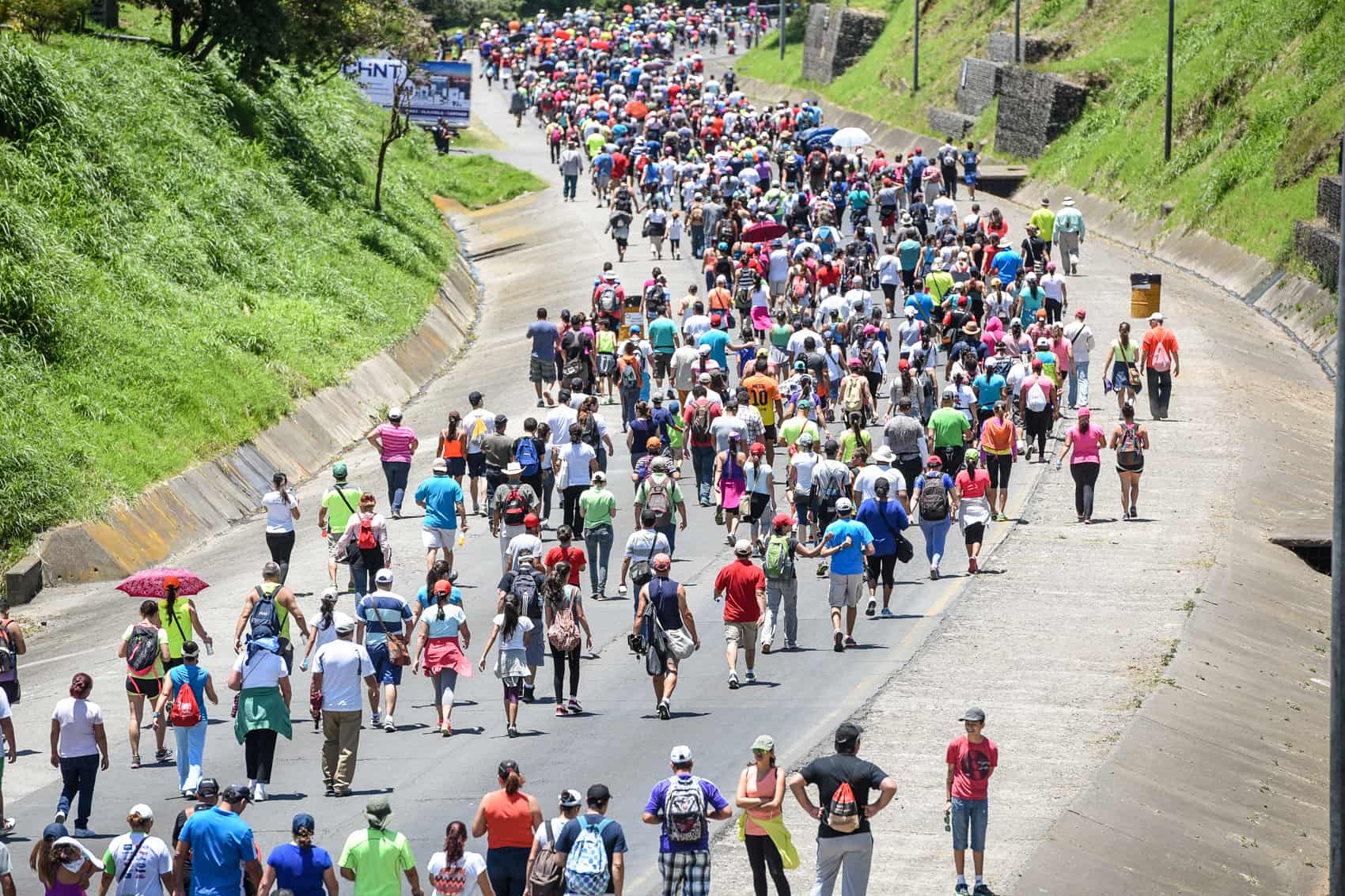 CARTAGO – A 60-year-old man from San Pedro again walks the road towards the Basílica de Nuestra Señora de Los Ángeles in Cartago. His white hair partially hidden under a straw hat, the man says he's taken part in Costa Rica's annual pilgrimage, known as the romería, at least 20 times to give thanks for what he calls "the miracle of life."
Somewhere behind him in the moving crowd is a tired-eyed college student who said she's walking to fulfill a promise to her cancer-stricken mother. She has been trekking the romería three days after leaving from San Carlos in Alajuela with a group of friends.
Others come from even farther to make good on different types of promises, such as Franklin Arturo Garita Quirós, from Paquera, Puntarenas, who was sued by the Environment Ministry in 1986 after he was accused of deforesting his property. He made a promise to the Virgin of Los Ángeles, known as "la negrita," that if he won the case, he would walk every year to her statue in Cartago, as he's done for the past 29 years.
These are just three pilgrims among the estimated 2 million who make the journey to the Basílica, each carrying their own reasons to pay respects to the virgin. They're drawn in by her tiny stone effigy, which is swallowed in an elaborate frame of jewels and gold at the front of the auric-domed church. Once inside the ornate Basílica, many travelers get on their knees and inch their way up to the alter, where the virgin remains protected under a glass case.
In honor of the Day of the Virgin of Los Ángeles on Sunday, The Tico Times has put together the following photo report to chronicle the pilgrims' unique and extraordinary paths to Cartago.
You may be interested