Rock lovers will agree that the National Auditorium was the right place to be last night, at the debut of Costa Rica's first-ever original rock opera. "Heroes 1856" tells the story of the 1856 National Campaign in which Costa Ricans fought against the U.S. filibusters who tried to take over Central America.
The opera tells the story trough the voices of then-President Juan Mora Porras, filibuster William Walker, and Francisca "Pancha" Carrasco, a Costa Rican woman who fought alongside her male counterparts.
The opera started with a two-guitar verison of the "Patriótica Costarricense," a beloved Costa Rican anthem. While playing the song the guitarists threw in one or two notes with a hint of rock. Then, suddenly, the familiar classic gave way to a completely rocking repertoire.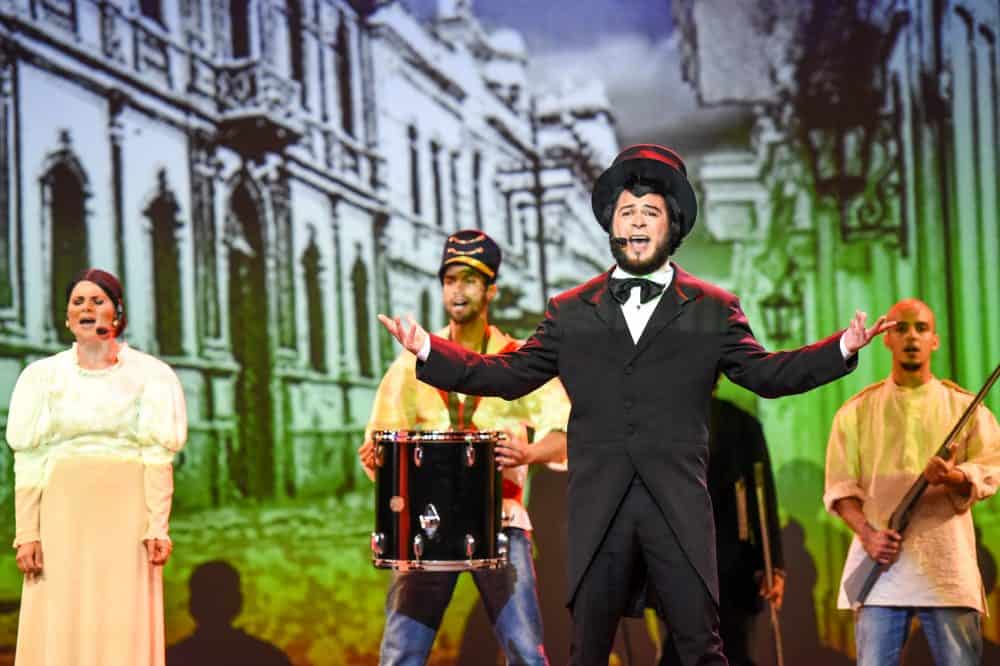 Out came President Porras, wearing his suit and characteristic hat, and proclaiming: "Costa Rica is so young, 35 years of independence… and I can't believe we are already seeing threats coming from Guatemala and Nicaragua."
"Nobody touches Costa Rica," he declared, backed up by a faithful chorus: "We have democracy, justice and the blessing of God."
Walker didn't take long to make his appearance, yelling "Gentlemen, the American dream is what I have come to offer you… We are white, we are brothers, we are family."
The story builds from there, with terrific performances by lead guitarists Ari Lotringer and Carlos Delgado, Carlos Pardo playing bass, Carlos Campos on keyboard and drummer Javier Chaves, all of whom kept the audience rocking throughout. The choreography stood out as well, particularly a sequence in which dancers represent the people of Costa Rica attending the call of President Mora to arm themselves against the filibusters. However, the most touching performance was a dance a deux representing the Costa Rican women who had to bid farewell to their men, heading off to war.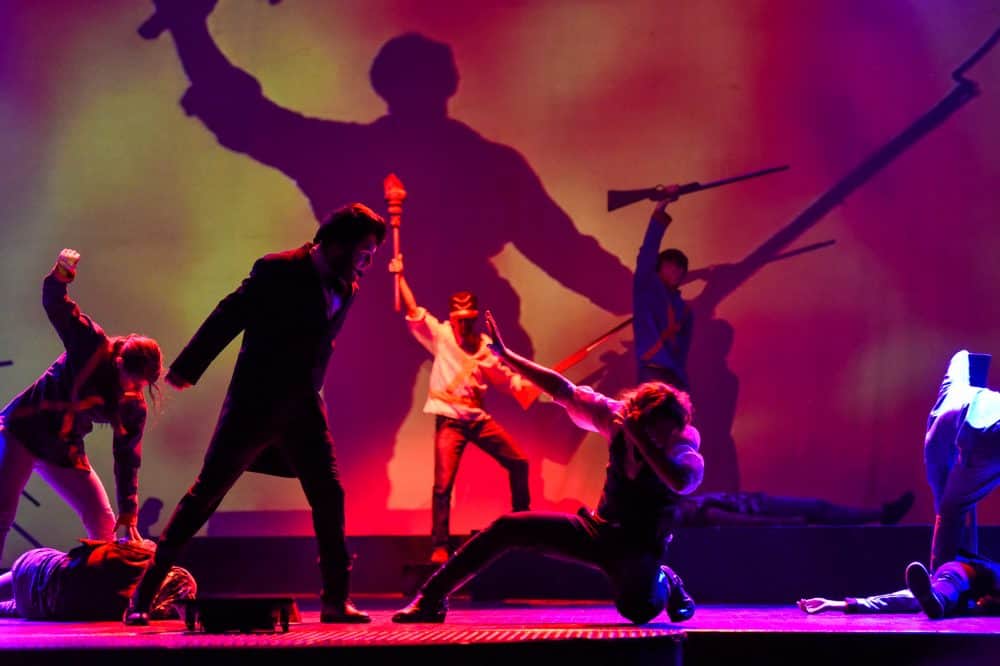 Pancha Carrasco, of course, went right along with them, and "Juanito" Mora joined the forces as well in Rivas, Nicaragua, where William Walker and his army of mercenaries were waiting. The Costa Rican victory ends the show on a high note with songs of "Viva Costa Rica, Viva Pancha Carrasco, Viva Juanito Mora."
It is, indeed, an extraordinary new way to see history, and there is still time to catch the show: performances continues through Sunday June 28.
Find more info about the show and its schedule in our preview.
"Heroes 1856″ will be performed  June 27 at 4 p.m. and 8 p.m. and June 28 at 11 a.m. and 3 p.m. at the Children's Museum's National Auditorium, downtown San José. Tickets are ₡11,000-₡16,500. For tickets, visit the La Boleteria website.