GUATEMALA CITY – Unidentified gunmen on Wednesday shot dead an attorney for Guatemala's former dictator Efraín Ríos Montt, who has been charged with genocide during the Central American nation's civil war, authorities said.
Francisco Palomo was driving in his car when gunmen unloaded a hail of bullets, striking him at least 12 times, and killing him in broad daylight in a busy commercial area of Guatemala City, said firefighters spokesman Raúl Hernández.
Palomo, 63, was a former constitutional court magistrate, as well as a lead attorney for Ríos Montt, whose case is unique in that it marked the first time a former dictator was charged in a domestic and not international court.
Now in his 80s, Ríos Montt, who ruled Guatemala with an iron fist in the early 1980s, was sentenced in 2013 to 80 years in prison for genocide and war crimes.
But the country's Constitutional Court threw out the conviction on procedural grounds and ordered a retrial.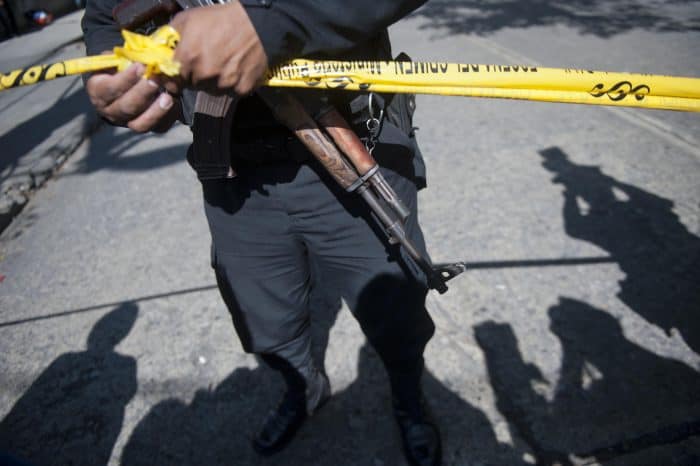 On Jan. 5, another court was to begin his trial but his defense had the judge, Jeannette Valdez, recused for having made public an opinion about genocide in a 2004 theses.
Ríos Montt ruled Guatemala from March 1982 to August 1983, as the country struggled with a bloody civil war pitting successive rightwing regimes against leftist rebels.
He and his former intelligence chief, José Rodríguez, are charged with ordering the army to carry out 15 massacres of Ixíl Maya indigenous people in Quiché, in northern Guatemala.
During the war, indigenous Guatemalans were often accused of supporting the rebels.
Some 200,000 people were killed or vanished without a trace in Guatemala's 1960-1996 civil war, according to a 1999 U.N.-sponsored report. More than 90 percent of the human rights violations took place between 1978 and 1984.
Ríos Montt's lawyers say he was unaware of the army's killings of indigenous people.