What if I told you that you have won $450,000?
The only thing you need to do to claim your prize is pay this insurance fee…
Call centers are one of the fastest growing sectors of the Costa Rican economy, but this boom industry has a dark side. Costa Rica was home to a massive telemarketing scam that defrauded thousands of U.S. citizens — most over the age of 55 — of upwards of $20 million. Prosecutors in the Western District of North Carolina have convicted 46 defendants from the United States related to the sweepstakes fraud to date.
Between 2002 and 2013, several call centers carried out this scam despite repeated arrests, claiming to represent the bogus company "Lloyds of London of Costa Rica." The Lloyds of London scam stood out for its scope and longevity, and those who perpetrated it: U.S., Canadian and other English-speaking expats living in Costa Rica.
The investigation remains open, according to Peter Carr, a spokesman for the U.S. Department of Justice.
The roots of this style of scam started in the United States. A series of prosecutions targeting predatory telemarketers took place in Buffalo, New York; San Diego, California; and Las Vegas, Nevada in the early 2000s.
"Since then, telemarketers running these scams have gone offshore to various places, including Costa Rica," Carr said in an email.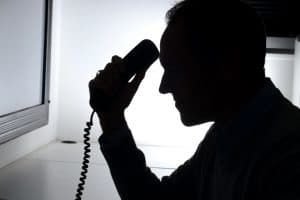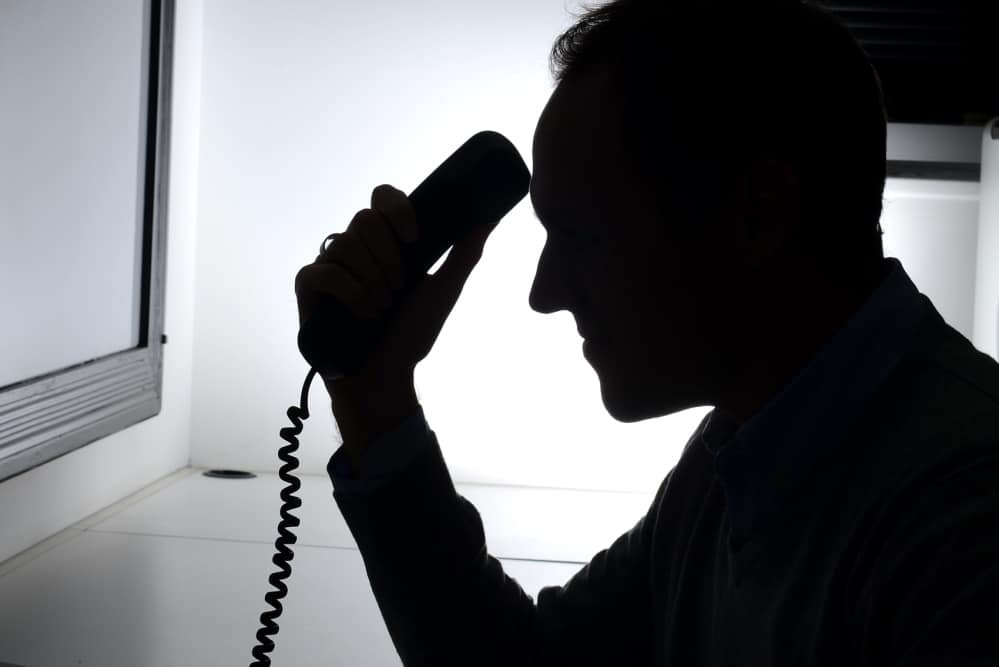 One of the call center operations, also known as "boiler rooms," that moved to Costa Rica claimed to represent U.S. federal agencies and the fake company, "Lloyd's of London of Costa Rica." Starting in 2002, the fraud would play off the reputation of Lloyd's of London, the famed British insurance market known for underwriting unusual and extremely large policies, to trick victims into buying fake insurance to collect non-existent sweepstakes prizes.
Headed by Brooklyn, New York native Michael Attilio Mangarella, the scheme employed dozens of English-speaking callers, known as "openers," who convinced mostly elderly retirees in the United States that they had won large cash prizes, between $350,000 and $450,000, according to a July 2012 indictment. Mangarella and his co-conspirators operated between eight and 12 call centers between 2002 and 2006 responsible for at least $10 million in losses for victims.
Callers in Costa Rica used voice over Internet protocols (VoIP) — Internet telephone numbers — to disguise the calls' country of origin. Instead of Costa Rica's country code (506), victims would see a more familiar (202) area code for Washington, D.C., for example. As many as 80 different Internet phone numbers were leased by Mangarella's operation.
Victims were told that before they could claim their prize, they would need to pay a "refundable insurance fee" directly to "Lloyd's of London of Costa Rica" to insure its safe delivery. Once victims were convinced of their winnings and had made an initial payment, another conspirator would "re-load" the victim, playing them for more money. Often victims were told that their prize amount had been increased from $450,000 to $4.5 million and that a larger insurance policy would need to be purchased before the check could arrive.
Scammers convinced their victims to wire money via Western Union to accounts in Costa Rica, and Antigua and Barbuda. Callers were awarded between 20 and 40 percent of what they brought in – as much as $3,600 in cash weekly – according to an affidavit. Their targets lost an average of $1,200 each to the fraud.
Scare tactics
In one version of the scheme, callers would be told if they did not pay the bogus insurance fee they would be committing "insurance fraud" or "defrauding a Federal agent" if the caller impersonated a representative of the "U.S. Sweepstakes Security Commission" or the "U.S. Sweepstakes Security Bureau" in Washington, D.C.
Reminders were posted in the call centers warning:
IF YOU HAVE THE SLIGHTEST SUSPICION THAT YOU ARE SPEAKING WITH SOMEONE SLIGHTLY INTELLIGENT, BEING RECORDED, ON A THREE WAY CALL, BEING TRACED, SPEAKING WITH LAW ENFORCEMENT, AND SO ON, DO NOT EVEN ATTEMPT TO USE IT!! THIS COULD KILL AN OFFICE
On May 16 2006, Mangarella and four others were arrested in Costa Rica by Judicial Investigation Police (OIJ) on charges of wire fraud, money laundering, money laundering conspiracy, and conspiracy. Mangarella was sentenced to 50 years in prison in September 2009.
Despite the crackdown, other boiler rooms using the "Lloyds of London of Costa Rica" script continued to pop up like a game of whack-a-mole.
Following the 2006 arrests, another call center sprung up in the San José districts of Zapote and San Pedro.
In 2010, a man in Hawaii unidentified in court documents wired $210,000 to the fraud in Costa Rica after he was convinced to liquidate his retirement savings account to pay insurance fees on a non-existent $3 million prize scam run by Glen Adkins. Adkins, a U.S. citizen who operated a call center in San Pedro, was convicted in August 2013. He was sentenced to 300 months in prison and ordered to pay more than $2.4 million in restitution in November 2014.
Another call center owned by a 34-year-old dual U.S.-Costa Rican citizen named Geoffrey Alexander Ramer defrauded $1.88 million from hundreds of U.S. citizens between 2009 and December 2013, according to a press release from the U.S. Justice Department. Ramer pleaded guilty in September 2014.
Costa Rica's friendly business climate for expats has been both good and bad, said Paul Chaves, a San José-based security analyst.
"Costa Rica is attractive to foreign criminals because the country is very friendly to the United States and it's difficult to extradite someone," the analyst said.
During many of the years these scams operated in Costa Rica, the country was on an OECD blacklist for money laundering due to its opaque financial disclosure laws. The country was also home to many illegal sports book call centers and the world's largest alleged money laundering operation, Liberty Reserve, which was shut down in May 2013.
The scammers in the Lloyd's of London scheme knew what they were up to but Chaves said the large number of call centers helped to hide criminal enterprises. Ticos working for sportsbooks, for example — which are legal in Costa Rica but not in the United States — could be working for a criminal call center and not know it.
But this might be changing. Chaves said there is pressure from the Untied States to crack down on money laundering and illegal sports books. Also, locals might be less likely to sign up to work for dodgy call centers because of how they can be shut down at any time. Chaves said that Costa Ricans looking to work in call centers were more likely to opt for stable, legal employment than risking involvement with boiler rooms or other illegal call centers.
In this climate, Chaves said it appeared that these kinds of boiler rooms were on their way out.
Said Chaves: "These guys aren't afraid of Costa Rican laws. They're afraid of Uncle Sam."