TEGUCIGALPA, Honduras – Approximately 5,000 protesters Friday demanded Honduran President Juan Orlando Hernández's resignation after he was accused by the opposition of having accepted illegal funds from the Honduran Social Security Institute (IHSS) to finance his presidential campaign in 2013.
The protest in Tegucigalpa is the latest in a wave of discontent that has swept through Central America, after Guatemalans took to the streets for five consecutive weeks to demand the resignation of President Otto Pérez Molina.
See the entire Tico Times coverage of the protests in Guatemala here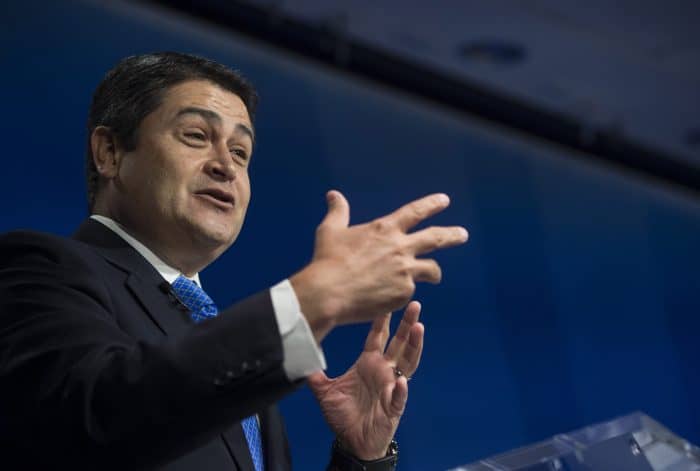 Opposition party leaders accused the right-wing National Party (PN) government of having accepted approximately $90 million from IHSS to finance Hernández's campaign in 2013, a cut of more than $300 million in diverted funds from the IHSS.
Protesters marched down Kennedy Boulevard to the government house and the School Hospital with lit torches, chanting "leave, leave," and "Who stole our Social Security? The National Party."
"We are asking that those officials who have stolen from the people resign, and they include the president, the president of Congress, Mauricio Oliva, [and] the chief prosecutor, Óscar Chincilla," said a legislator of the left-wing Freedom and Reorganization (Libre) party founded by overthrown ex-President Manuel Zelaya.
Hours before the protest, lawyer Jaime Banegas, representing PN officials, filed a lawsuit before the Judicial Branch for libel and slander against Salvador Nasralla, the former candidate of the opposition Anticorruption Party (PAC), for having denounced them to the local media for allegedly accepting funds from the IHSS to finance the campaign.