Film: "Dos Aguas"
Two boys live in a humble town on the Caribbean coast. Their lives seem simple and carefree – until we discover that one of them is involved in the illicit drug trade. This brand-new film by director Patricia Velásquez explores the grimmer side of life in paradise.
Film opens May 21 at Cinemark theater, Escazú. 6 p.m. ₡2,300-2,800 ($4.50 – 5.50). Info: Film website.
Theater: "Orinoco"
When workers in the deepest reaches of the Amazon require entertainment, a pair of showgirls take a boat ride down the famous river. But what are they getting themselves into? And what will they find when the arrive? This play by Emilio Carballido bushwhacks into new dramatic territory.
"Orinoco" continues through June 14 at the Vargas Calvo Theater, downtown San José. Thu.-Sat., 8 p.m.; Sun., 5 p.m. ₡5,500 ($11). Info: National Theater website.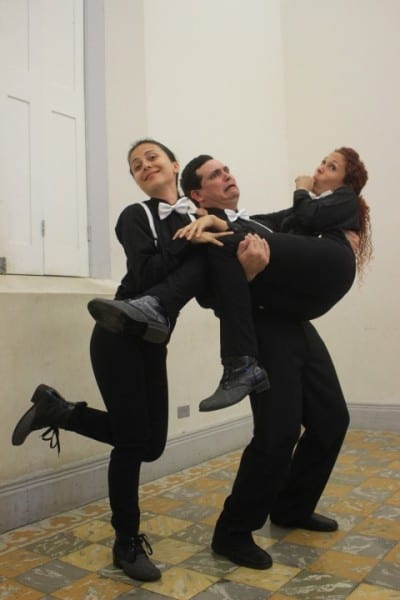 Dance: "Story with a Lot of Swing"
We think of Swing as the consummate U.S. dance, but the genre also took Costa Rica by storm in the 1940s, blending with popular Latin forms. Renowned local storyteller Juan Cuentacuentos tells the history of Swing as dancers bring the narration to choreographed life.
"Cuento con Mucho Swing" will be performed May 19 at the National Theater, downtown San José. 12 p.m. ₡1,000 – 2,000 ($2-4). Info: National Theater website.
Art: "Overview"
As digital video becomes omnipresent, producers have found infinite new ways to create art films. "Overview" is a massive video installation representing eight countries, eight curators, and 47 individual artists.
"Over View" displays through July 11 at the Museum of Contemporary Art and Design, CENAC, downtown San José. Mon.-Sat., 9:30 a.m. – 5 p.m. ₡1,500 ($3). Info: MADC website.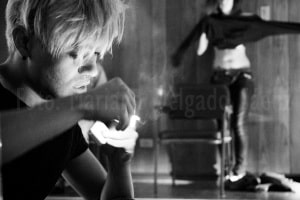 Theater: "Human Nature"
Inspired by social media communications and real anecdotes from San José, this unique theatrical performance was spun together over the course of six months. Get ready: This avant-garde performance promises to involve the audience.
"Naturaleza Humana" continues through May 24 at Gráfica Genesis, downtown San José. Fri. & Sat., 8 p.m.; Sun., 5 & 7 p.m. ₡4,000-5,000 ($8-10). Info: