Christie's sold a painting by Pablo Picasso Monday night for $179.4 million, far exceeding both the firm's expectations and the previous record for the most expensive work of art ever sold at auction.
The 1955 painting, "Women of Algiers" (Version "O"), is just one of several prized pieces going on sale during the May auction season. Bloomberg reports that dealers are putting art worth an estimated $2.3 billion up for auction over a period of two weeks this month. On Monday night, the auction house also sold Alberto Giacometti's "Pointing Man," a 1947 sculpture, for $141.3 million.
Christie's had expected to sell the sculpture for $130 million and the Picasso for $140 million. Until this week, the most expensive work to sell at auction had been Francis Bacon's triptych of the artist Lucian Freud, which went for $142.4 million in 2013.
Paintings are fetching even higher prices away from the auction houses. A portrait of two Tahitian women painted by Paul Gauguin in 1892 sold privately for almost $300 million earlier this year, according to The New York Times. That was apparently the most anyone has ever paid for a work of art.
Figures like these will certainly raise eyebrows, especially at a time when investors worldwide have jitters about high prices in stocks, bonds and other assets. Some art collectors may be remembering the market's last contraction, which began in 1989 and lasted several years. Prices took more than a decade to recover.
"Is the art market now in a bubble? Is the bubble about to burst?" the economist Nouriel Roubini, who famously predicted the financial crisis of 2008, wrote in a note to investors earlier this year. "These questions are now being raised about the art market."
They are difficult to answer. A work or art isn't like a bond or a share of stock. It doesn't have a yield or a price-to-earnings ratio. There is no hard way of measuring how much it's worth. As a result, art is vulnerable to "fads, fashions, manias — and potentially bubbles," as Roubini wrote.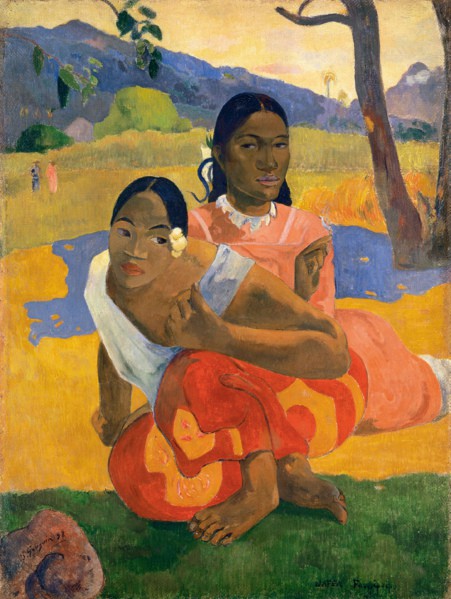 Yet there are other explanations for the vast sums these works have been fetching. Art appeals to an ever larger class of the world's very rich, who may be hesitant to put their significant wealth in more conventional assets given lingering uncertainty about the health of the global economy and rapid swings in global currency values.
Economists debate whether art is a sensible investment. It generates similar returns to stock markets over the long term, according to Michael Moses, one of two experts behind the widely cited, proprietary Mei Moses family of art-market indexes. There have also been periods when art has yielded poor returns, though, particularly over the past 20 years, when stocks have done much better.
The price that people will pay to appreciate a fine painting in their homes, or simply to schmooze at galleries and fairs with talented and creative types along with well-heeled patrons like themselves, may be high enough to deter investors who don't enjoy these aspects of collecting.
"I don't think you should be investing in art purely for investment purposes," said Kathryn Graddy, an economist at Brandeis University. "You've got to like art."
The price of art does not rise and fall with prices in the stock market, making it attractive to those who think stocks could lose value.
Investors worldwide have been seeking safe bets for years, bidding up prices for German bonds and land in London. For a sophisticated investor who makes careful purchases, art offers another kind of sanctuary. Even if Picasso, Giacometti and van Gogh generate only mediocre returns in the short term, their work has already stood up to the judgment of history, and is likely to retain its value for generations.
"Does it outperform inflation? Certainly," Moses said. "Is it a wealth preserver? Yes."
Not only are there more buyers who can afford art, but the difference between the merely prosperous and the fabulously wealthy is increasing as well, as global wealth becomes more concentrated.
That fact could account for the exceptional performance of another sector of the art market: works priced over $10 million.
These masterpieces have been selling fast, in contrast to more modestly priced works. In other words, the art market appears to be polarizing between an extremely wealthy group of buyers who are paying ever higher prices for pieces like the Women of Algiers, and those who aren't rich enough to afford them.
In this way, the market for art resembles the one for consumer products more than the stock market. In groceries, clothing and more, vendors that cater to a smaller, wealthier group of customers have been more successful. Perhaps art dealers are also rushing to satisfy a clientele with the means to be more discerning in their demands.
"If you're rich and you've got a lovely house, you need to have nice things to hang on the wall," Shirley said.
© 2015, The Washington Post