ARENAL, Alajuela — If you've been to Arenal, you probably know there are multiple resorts that offer luxurious and pricey hot springs, some of them complete with swim-up bars.
But did you know about the big, hot, fast river that's completely free?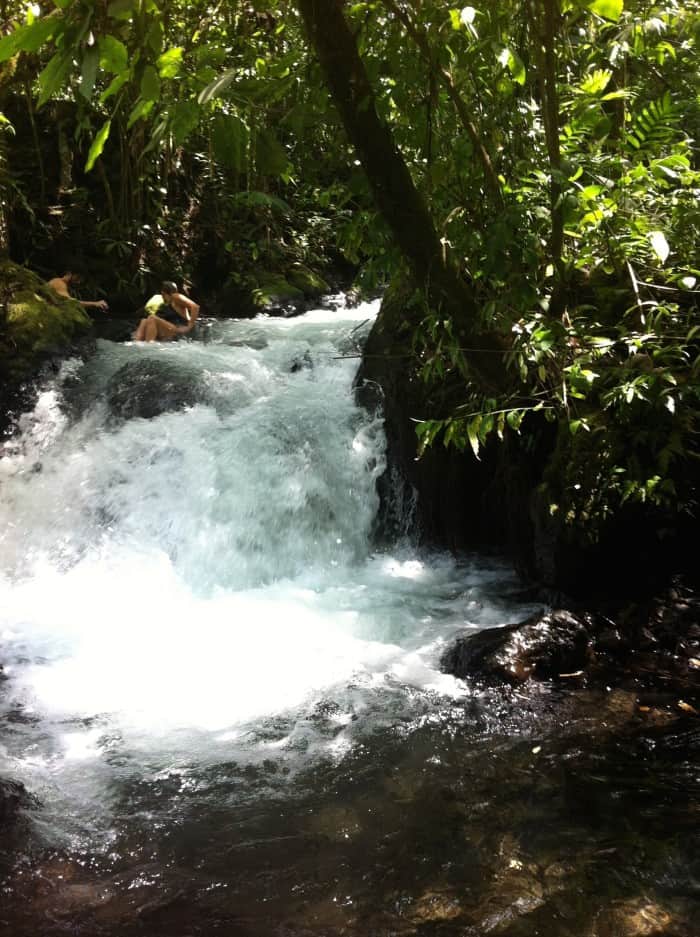 Right next to Tabacón Grand Spa Thermal Resort, where the well-heeled go to get their bath on, runs a river heated by magma to the temperature of bathwater where Ticos and savvy tourists go to soak, swim, frolic and barbecue, all for free.
It's called Río Chollín — though some may tell you it's called Río Tabacón, or even Río Arenal. It's easily the best deal in these parts.
To get there, drive west from La Fortuna to Tabacón (www.tabacon.com), where you can't miss the resort's signs, and look for the Guatemalan ladies with the roadside tapestry stand. You can park along the road or in the marked spaces for free, but you might want to tip the guy watching the cars.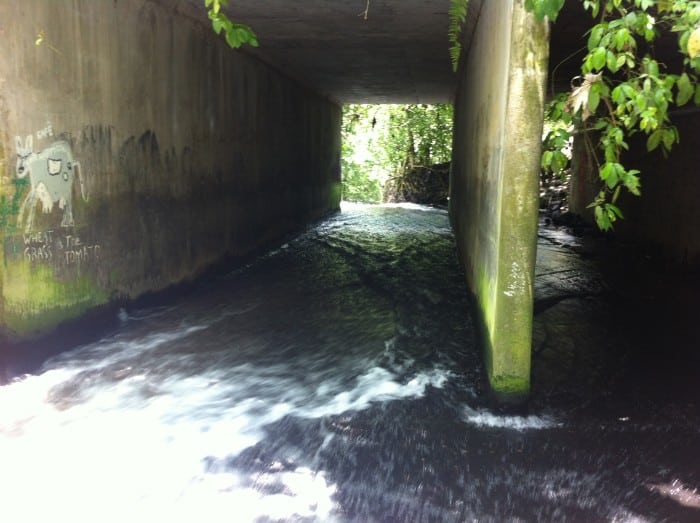 Walk downhill to the river, and you'll find yourself at the bottom of a bridge where you can go left or right. There are good spots in both places.
Most people seem to go left, climbing over the waterfall created by the concrete at the base of the bridge. You can also wade across the shallows, walk uphill a bit and find the hole in the fence.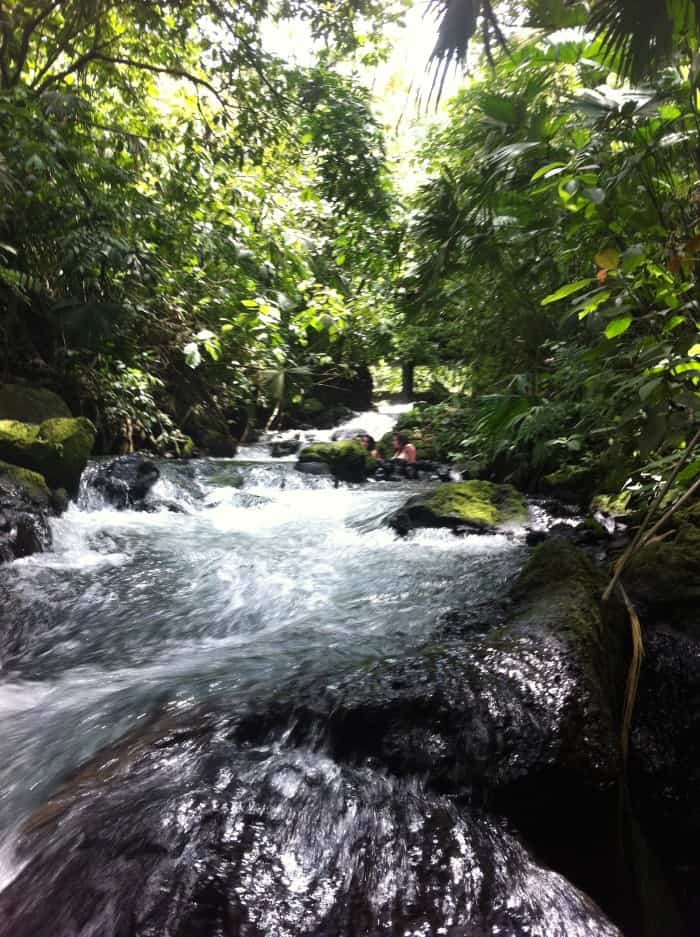 Soon you'll be at a "hot spring" that is probably unlike any you've ever seen. Río Chollín is a rushing river of hot water, with rapids and waterfalls, that looks like it would make a frigid (and dangerous) whitewater rafting adventure.
For the ultimate treat, fight the heavy current into the rapids (try crab-walking backwards upriver), find a boulder to anchor yourself, lower your head into the water and enjoy a vigorous hot-water massage.
Free stuff doesn't get much better than this.
Contact Karl Kahler at kkahler@ticotimes.net.