KINGSTON, Jamaica — U.S. President Barack Obama indicated Thursday that he will announce Cuba's removal from the U.S. State Department's list of state sponsors of terrorism this week, a move that should quickly lead to a full restoration of diplomatic ties and the opening of embassies in Havana and Washington.
Speaking at a gathering of Caribbean leaders here, Obama said that the State Department had finished a review of the issue. There is little doubt that it recommends dropping Cuba from the list, and the only real question is when the announcement will be made.
Sen. Benjamin Cardin of Maryland, the ranking Democrat on the Senate Foreign Relations Committee, issued a statement Thursday afternoon welcoming what he said was the State Department's recommendation to remove Cuba from the terrorism roll.
Obama said he had received the recommendation and, while "I won't make a formal announcement today, … I do think we're going to be in a position to move forward on opening embassies."
Speaking before a meeting with Jamaican Prime Minister Portia Simpson-Miller, Obama noted that a new poll of Cuban public opinion, published in Thursday's edition of The Washington Post, demonstrated "overwhelming support" for the normalization process and "overwhelming interest by most Cubans to put one era behind us and move forward."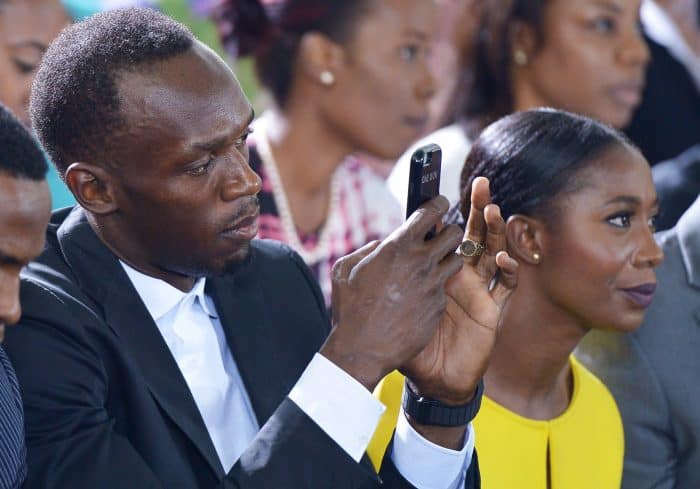 The right side of history 
A positive announcement on the terror-list decision would be welcomed at the two-day Summit of the Americas, which Obama will attend on Friday and Saturday in Panama with up to 35 other leaders from across the Western Hemisphere. The summit is held every three years, and this will be Castro's first time in attendance. It will be Obama's third time, following meetings in 2009 and 2012 that were overshadowed by U.S. insistence that Cuba be excluded.
Administration aides have strongly hinted that Obama and Castro will meet for more than a handshake at the summit, but they have not specified the nature of the encounter.
Once Obama approves the recommendation to delist Cuba, Congress will have 45 days to consider the proposal. But legislators have no power to alter such a recommendation except through new legislation, a move that is seen as unlikely. The administration has made the case to Cuba that Obama's decision — even before the end of the 45 days — should be enough for the two countries to move forward on reopening embassies.
Cuba has said that it cannot envision having full diplomatic relations with a country that has charged it with supporting overseas terrorism. In many ways, the U.S. designation, first imposed in 1982, is a Cold War relic. Although the United States strongly objects to Cuba's domestic policies, it has offered no evidence for decades that Cuba is actively involved in terrorism abroad.
Leaders of 14 Caribbean countries meeting here with Obama also welcomed the broader move toward normalization, which Simpson-Miller called "a bold and courageous move … for the good of all of our people." Obama, she said, is "on the right side of history."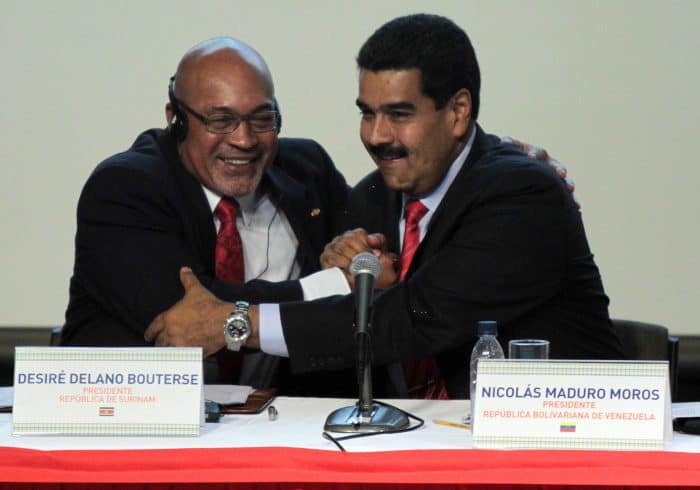 'Your victory is ours'
Leaders of 14 of the 15 members of the Caribbean Community, known as Caricom, met here with Obama. Not in attendance was Surinam President Desiré Delano Bouterse, who has no immunity from arrest on international drug charges lodged against him before his presidency began in 2010.
Obama was warmly welcomed on what is a rare effort by a U.S. president to directly engage the Caribbean community, rather than as part of the hemisphere as a whole. Only one U.S. president has previously visited Jamaica, Ronald Reagan in 1982.
Obama, Simpson-Miller said, was "well-loved" in the Caribbean. As the Caricom session began, she noted that "people across the Caricom region followed both of your election campaigns with great interest."
She continued: "Your photo has pride of place in living rooms. … Your victory is ours," she said of the region's predominately black population, which has strong immigrant ties to the United States.
While the focus of the Caricom talks included regional security and economic development, Obama's visit here is also part of a larger plan, which includes his outreach to Cuba. The move is directly related to the administration's efforts to improve U.S. standing in the region, and to overtake Venezuela's attempts to draw the Caribbean states into its orbit. For years, Venezuela has used cut-rate oil to buy anti-U.S. support from cash-strapped Caribbean governments.
In recent weeks, Caracas, with money problems of its own, has cut energy subsidies to Caricom members. With an energy security program announced in January by U.S. Vice President Joe Biden, the Obama administration hopes to help fund island infrastructure to receive and use U.S. gas and petroleum, and then to use subsidies of its own to ship U.S. energy products here.
The initiative, which also will be extended to Central America and eventually could include Cuba, is an innovation in U.S. foreign policy. Administration officials believe it is cost-effective as an aid program because of the relatively small Caribbean populations.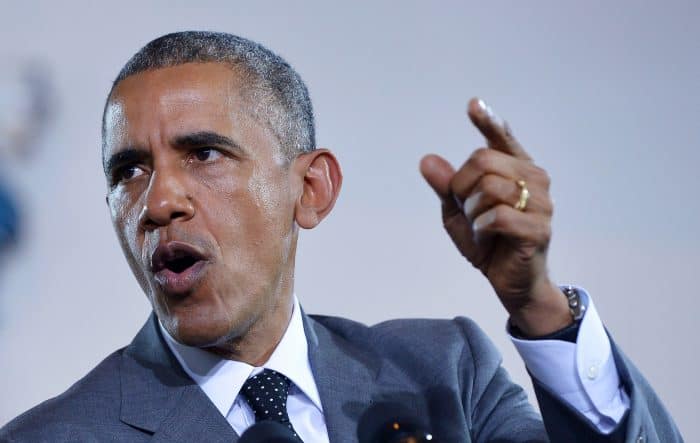 'Collective action'
In remarks at the opening of the Caricom meeting, Obama noted that expensive, "often unreliable and carbon-intensive energy" is one of the "greatest barriers to development in the Caribbean."
"This region has some of the highest energy costs in the world," he said, and Caribbean countries are "particularly vulnerable to the effects of climate change." Calling for "collective action," he announced a series of U.S. partnership initiatives to help the region secure technology and investment in clean energy projects, along with a seed fund worth $20 million.
In the past, Venezuela has been able to count on a winning block of Caribbean votes to oppose U.S. initiatives in institutions such as the Organization of American States, which it has regularly used as a platform to denounce U.S. policies in the hemisphere and beyond. Despite their small populations, the Caribbean countries together constitute nearly half of the nations of the Western Hemisphere.
As they try to wean island governments away from Venezuela, administration officials have also tried to play down their difficulties with Caracas. Thomas Shannon, a senior aide to Secretary of State John Kerry, was in Venezuela on Thursday for meetings with President Nicolás Maduro, aiming at least to give the impression that the United States is trying to smooth over its differences with the Maduro government before the Caricom meeting and the larger Summit of the Americas.
Relations between the two governments, always bumpy, hit a major pothole last monthc when Obama, acting on a unanimous congressional resolution, imposed sanctions on seven senior Venezuelan officials. What seemed to cause the most upset, however, was boilerplate language in the order that declared Venezuela a "national security threat" to the United States.
Venezuela has called that statement an "act of aggression."
Read our coverage of the Summit of the Americas here
© 2015, The Washington Post