The ongoing clash between the United States and Venezuela threatens to take center stage at the 7th Summit of the Americas, scheduled for April 10 and 11 in Panama.
Panamanian authorities have been meeting with counterparts of different countries, seeking to decrease the spiraling political tension after U.S. President Barack Obama ordered new sanctions against Venezuela. The South American nation reacted bitterly to the order, which called Venezuela an "extraordinary threat" to U.S. security.
Venezuela President Nicolás Maduro has said he will give Obama a letter at the summit signed by millions of Venezuelans demanding the executive order be repealed.
Maduro's administration is backed by several Latin American leftist governments, who have described the order as a threat to sovereignty.
Watch President Maduro send a message in, err, English? to President Obama:
According to Panama's Vice President and Foreign Affairs Minister Isabel de Saint Malo, the host government has been working to promote understanding and dialogue ahead of the regional meeting.
"In line with our call for dialogue and our vocation to promote understanding, we've been speaking with many countries in the region, seeking dialogue to confront this situation so that understanding prevails," she told reporters last month at Organization of American States (OAS) headquarters in Washington.
According to de Saint Malo, Panama's government is planning "a very relevant agenda" for the summit, aimed at discussing issues such as development and equality throughout the continent. The host administration also hopes the meeting will be a space for "the free debate of ideas," she added.
Meanwhile Vice Minister of Foreign Affairs María Luisa Navarro told international correspondents last month that the summit would not close with either a formal final declaration or references to political issues.
She said a consensual and more technical document was being drafted, focused on eight topics: citizen participation, democratic governance, education, energy, health, infrastructure, migration and security. The document includes a call for all governments to take action in those areas, she said.
"There's no intention to introduce any political topic," Navarro said.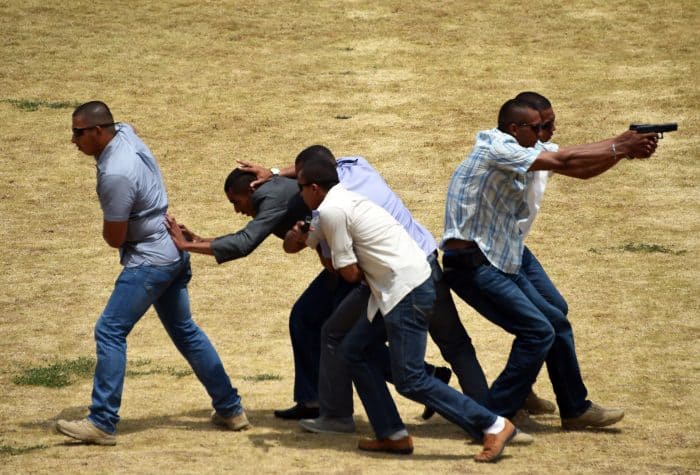 Also speaking at the OAS meeting last month, Ecuador's Foreign Minister Ricardo Patiño said the regional meeting should be "a summit of happiness, … [and] for the first time we'd be with Cuba, we'd be complete, we'd have the picture of all the presidents in fraternity, thinking of the future and overcoming conflict."
Cuba will be participating in the summit for the first time.
Within the framework of the summit, hundreds of the region's business leaders are scheduled to meet April 9 and 10 with at least four presidents, including Obama and Panama President Juan Carlos Varela. Melinda Gates, wife of Microsoft co-founder Bill Gates, is among the scheduled speakers.
Cuban dissidents are also expected to make an appearance at the summit.
The first Summit of the Americas was held in Miami in 1994, with subsequent meetings held around the hemisphere every four to five years.
Recommended reading:
US sanctions lost in Venezuela's translation
Venezuelan, Cuban opposition leaders ask Costa Rica to back their cause
Costa Rica recalls its ambassador to Venezuela after pro-Maduro statements